Utah Jazz players test positive for COVID-19 after team practice at Emerson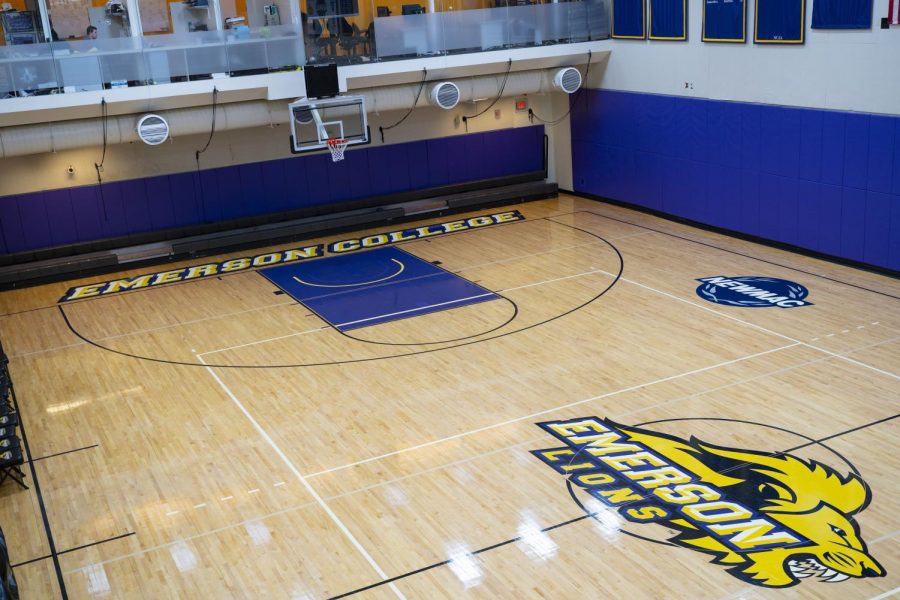 By Ethan McDowell and Aaron J. Miller
March 11, 2020
Following a Utah Jazz practice at the college's gym on March 5, two players on the team tested positive for COVID-19, according to a statement from the team and reporting by ESPN's Adrian Wojnarowski.
The players, center Rudy Gobert and guard Donovan Mitchell, were preparing for a game against the Boston Celtics on March 6 and the team held practice in the Brown and Plofker gym. Emerson College President M. Lee Pelton said Director of Health and Wellness Jane Powers has reached out to the Boston Public Health Commission for assistance. 
"We typically give a wide berth to the professionals who practice in our gym," Pelton said in a phone interview late Wednesday night. 
Boston public health officials have advised the college that "no immediate action is required at this time," according to a statement from Emerson College. 
Caitlin McLaughlin, the interim director of communications of the Boston Public Health Commission, said in a statement that the commission is providing guidance and support to Emerson along with proper cleaning protocols.
We choose information accessibility
News and the truth are under constant attack in our current moment, just when they are needed the most. The Beacon's quality, fact-based accounting of historic events has never mattered more, and our editorial independence is of paramount importance. We believe journalism is a public good that should be available to all regardless of one's ability to pay for it. But we can not continue to do this without you. Every little bit, whether big or small, helps fund our vital work — now and in the future.
"BPHC is asking employees that had interaction with Utah Jazz players to monitor their health for 14 days and call their healthcare provider if they develop symptoms related to COVID-19," McLaughlin said in the emailed statement. "Symptoms include a fever (100.4°F/38°C or higher), cough, trouble breathing, shortness of breath. Call ahead before going to a doctor's office or emergency room."
Erin Serino, the deputy chief of staff of Boston Emergency Medical Services, declined to comment, issuing the same statement as McLaughlin. 
Director of Athletics Patricia Nicol said the college has cleaned the facilities three times since the Utah Jazz players practiced at Emerson.
Gobert's test came back positive shortly before tipoff and the NBA canceled the game. At 9:37 p.m. Wednesday evening, the NBA announced the suspension of the 2019-2020 season following Gobert's positive diagnosis of COVID-19. 
According to the statement, "a player on the Utah Jazz tested negative for influenza, strep throat, and an upper respiratory infection. The individual's symptoms diminished over the course of today, however, in a precautionary measure, and in consultation and cooperation with NBA medical staff and Oklahoma health officials, the decision was made to test for COVID-19."
Mitchell was confirmed to have the virus Thursday morning after the entire Utah Jazz team was tested following Gobert's confirmation of infection. Of the 58 tests administered, only Mitchell and Gobert tested positive according to the Athletic's Shams Charania.  
The Boston Celtics released a statement Thursday afternoon saying "it is unlikely that anyone from the [Celtics] came into contact with [Jazz players] while they were contagious."
Junior Henry Johnston, the Director of Emerson Channel Sports, said he was present when the Jazz practiced in the gym March 5. Johnston said the Jazz players practiced on the court and sat on the bleachers. He also said at least one player rode a stationary bike and saw team staff use the elevators. 
COVID-19, commonly known as coronavirus, transmits from an infected person by coughing and sneezing and is known to live on flat and smooth surfaces for an extended period of time, according to the Centers for Disease Control and Prevention. 
This is a developing story. Check back for updates.
Updated 3/12/2020 at 4:30 p.m.: This article was updated to include more information from Patricia Nicol.
Updated 3/12/2020 at 3:15 p.m.: This article was updated to include a statement from the Boston Celtics.
Updated 3/12/2020 at 2:07 p.m.: This article was updated to include reporting from the Athletic's Shams Charania.
Updated 3/12/2020 at 12:25 p.m.: This article was updated to include a statement emailed to The Beacon from Caitlin McLaughlin, the Interim Director of Communications of the Boston Public Health Commission and Erin Serino, the Deputy Chief of Staff of Boston Emergency Medical Services.
Updated 3/12/2020 at 11:30 a.m.: This article was updated to include information regarding Utah Jazz player Donovan Mitchell's positive testing for COVID-19. 
Updated 3/12/2020: This article was updated with information from Emerson College media relations and Emerson College Junior Henry Johnston
Aaron J. Miller, Print Editor
Aaron J. Miller is a senior journalism major from Glen Lyon, Pennsylvania. He is The Beacon's Print Editor and designs and cordinates the newspaper's weekly print edition. He previously interned for The...