The B-Side: "Old Town Road" is a decade-defining yeehaw anthem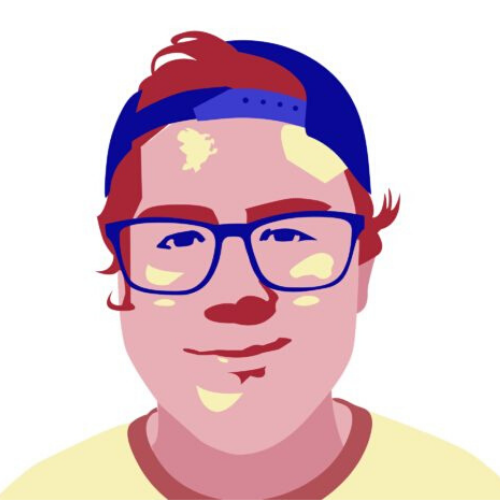 By Kyle Bray, Former Managing Editor: Visual and Design
January 22, 2020
Hang on for a minute...we're trying to find some more stories you might like.
If there was one song that no one could escape hearing in 2019, it would be Lil Nas X's country-trap banger "Old Town Road." The song went diamond in the U.S., and holds the record for most time spent at No. 1 on the Billboard Hot 100 Charts for a record-breaking of 19 consecutive weeks, with four different remixes featuring artists such as Billy Ray Cyrus, Diplo, Young Thug, Mason Ramsey, and RM of KPop juggernaut BTS. The song, while simple itself, has already left a large impact on the face of the music industry going forward, making it a—if not the—decade-defining single of the 2010s.
The song itself comes from humble beginnings. Lil Nas X created it in late 2018, just after dropping out of college. He bought a $30 beat from a Dutch producer and recorded and released the song. The song features a banjo sample from popular rock band Nine Inch Nails and lyrics about cowboys and horses. At just under two minutes in length, the song was almost destined to be a hit due to its easy replay-ability.
The length was not the only factor of "Old Town Road's" success. In fact, it's not even the most important aspect of the song's success. That belongs to arguably the most influential mediums of the past and this current decade—memes. Memes are easy to consume photos, videos, and text that can be spread and shared throughout the internet, and as of recent, they have become a powerful tool in marketing. Juergen Dold, the CEO of creative agency Optimist Inc., said brands now use memes as marketing tools because they "demonstrate that they're on the same page as target audiences and appeal to younger consumers." This was no different for Lil Nas X.
Support independent journalism

Your gift helps to pay for The Beacon's independent, investigative reporting. Join our community of members who believe in the fearless pursuit of truth.
In an interview with The New York Times, Lil Nas X detailed how he immediately started promoting "Old Town Road" through memes on Twitter—where he boasts 3.7 million followers—because the internet was and is a very important part of his early years.
"The internet is basically like my parents," Lil Nas X said. "I was raised picking up on stuff and I learned how to use it in my own way."
Through Twitter, "Old Town Road" took off. Videos with the song in posts on Lil Nas X's Twitter earned hundreds of thousands of views and took the internet by storm. YoungKio, the producer of the beat used in the song, told The New York Times he only found out about the song after someone sent him an "Old Town Road" meme. This was not the end game for "Old Town Road," which then made its jump from viral meme song to Billboard hit thanks to one of the most popular social media platforms at the moment—TikTok.
TikTok is an app that thrives off of music, as users take videos of themselves making jokes or doing dances set to various songs available on the app. "Old Town Road" made it onto the app through influencer @nicemichael, who has over 1.6 million followers on the app. In February of 2019, he posted a 15-second clip of himself dancing to the main hook of the song in cowboy attire, and shortly after that, the app was full of people dancing to Lil Nas X's song.
Since its release in 2016, TikTok has become both a massive cultural influence and a great viral marketing tool for music. "Old Town Road" is not the only song to see soaring success after going viral on TikTok. The song "Dissolve" by Absofacto became a popular TikTok meme in 2019 despite the song itself being released in 2017. As of Jan. 22, it sits No. 1 on the Billboard alternative chart. "Jesus is the one (I got depression)" by comedian Zach Fox and rap producer Kenny Beats went so viral on TikTok to the point where Kenny Beats said "This song is bigger than all the serious shit I'm working on, and it's TikTok's fault."
TikTok still continues to influence music into 2020, as a song called "The Box" by rapper Roddy Rich just hit No. 1 on the Billboard Hot 100 chart after spending weeks as a viral TikTok meme—I personally found out about the song from the app as well. Monica Mercuri of Forbes Magazine detailed the app's influence, arguing that "although the app isn't a traditional music discovery platform, TikTok was a big force in shaping 2019's biggest hits, producing one of the most iconic songs of 2019."
The success of "Old Town Road" also helps to display the great shift in musical demographics observed in the 2010s. Since the 1960s, rock music was the most popular music genre. However, that changed in 2018 when Nielsen reported that rap dethroned rock as the most popular genre.
Lil Nas X told The New York Times the song is part of a subgenre of both country and rap, known as country-trap, which fuses the styles and content of country music with the production and delivery of trap music—possibly the most popular subgenre of rap. "Old Town Road" even landed on the Billboard country charts until they removed it, citing that it "does not embrace enough elements of today's country music to chart in its current version."
While some may consider the "country-ness" of the song up for debate, the way that it fuses two genres that aren't often associated together proves its artistic merit.
While "Old Town Road" came out late in the 2010s, it makes a strong case for one of the most important songs of the decade. It's a versatile mix of two unlikely genres that depicts the transformation of music over the past 10 years. Within its short run time, it was almost tailored exactly to the diet of a listener in the streaming age that took off this past decade. Its success showcases a new powerful method of music discovery and promotion that will surely shape the future of the industry. However, above all that, it's a fun song. Rarely have I seen a song be enjoyed by both my younger cousins and their friends as well as my dad and his friends. As we ride into this new decade of music, the success of "Old Town Road" will be important for the future of the music industry.