Hit and run crash near Public Garden severely injures pedestrian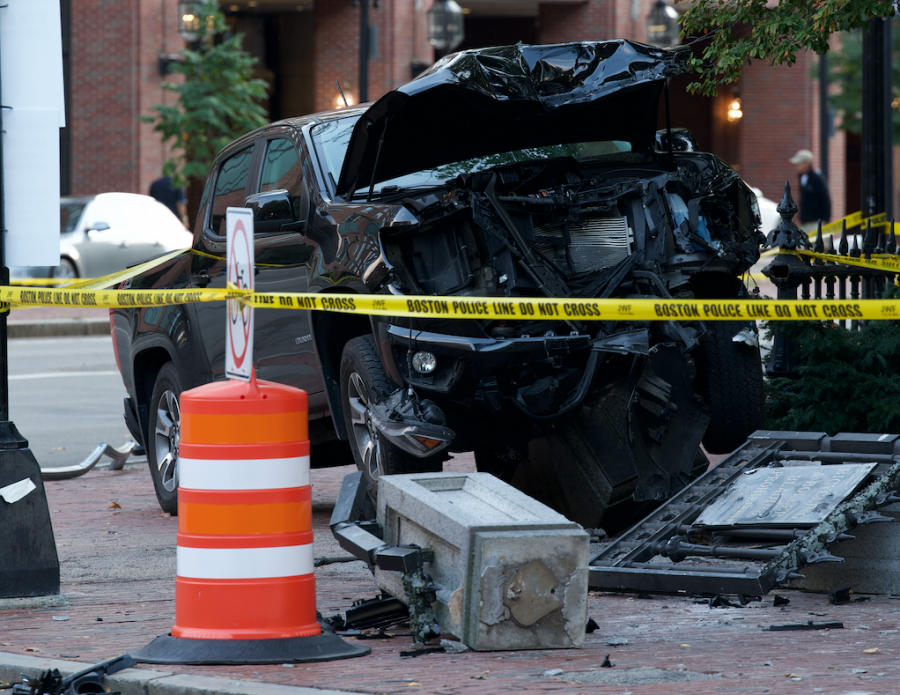 By Charlie McKenna, Deputy News Editor
October 1, 2020
A black Chevy colorado pickup truck crashed into the Boston Public Garden and hit a pedestrian Thursday afternoon. 
The pedestrian, identified as an adult woman, was transported to the hospital with life-threatening injuries, a BPD spokesperson told The Beacon. The call for the motor vehicle accident came in at 4:23 pm. Several granite stone fixtures in the garden were knocked over by the crash. 
The driver fled the scene on foot after the crash and has yet to be located by police.
In a tweet, BPD advised pedestrians to avoid the Boylston Street and Charles Street area after police blocked off the area. 
"It scared everybody," Donald Salrela, a witness who said he was about 300 feet from the accident said. "It's not the first accident I've seen in Boston"
First-year student Natalie Vasileff said she was sitting in the public garden with her friend when the crash happened.
"We didn't really see anything, what we did hear was a huge crash and then we heard the most awful screams ever," she said. "Like a girl calling for her mom. It was truly demonic screams. It was really terrifying." 
Vasileff said the car crashed into the entrance of the garden.
"One of the columns to the entrance was knocked down and the car was on top of the fence," she said. "The entrance was completely ruined."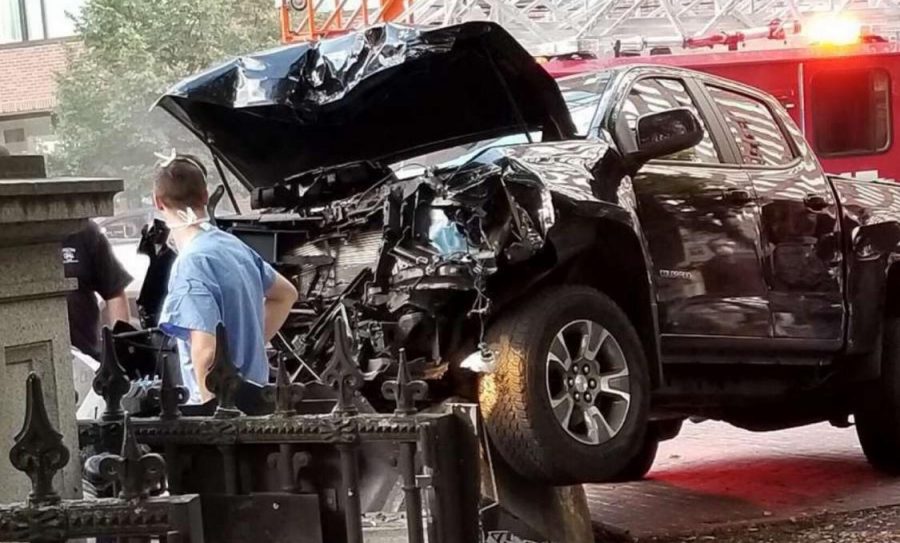 Charlie McKenna, Deputy News Editor
Charlie McKenna is from Los Angeles, CA and currently serves as The Beacon's Deputy Express Editor, where he leads The Beacon's coverage of events, breaking news, and student government at the college....