Petition preserves music behind the counter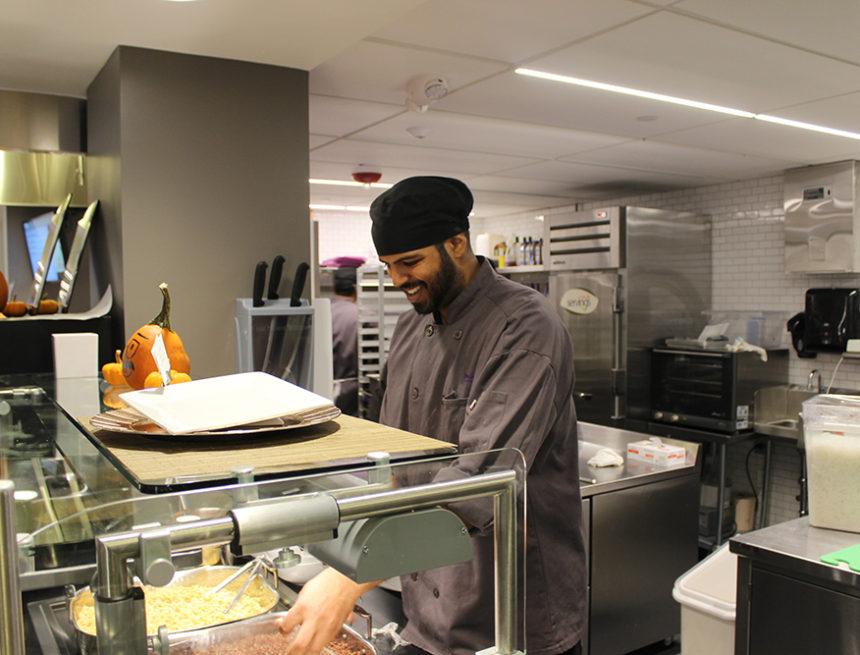 An unidentified student posted a petition titled "Keep the Music Behind the Counter" in the dining center near the sandwich station. Within a couple of days, the petition gathered a surplus of signatures, prompting a second sheet for students to sign. 
The petition was posted on Oct. 1 in response to General Manager of the Dining Center Patrick Griffin telling a behind-the-counter worker to turn off his music because it was too loud.
"I want [the dining center] to appear as a professional establishment," Griffin said in an interview.  
Employee Supervisor Kamel Andrews said a student witnessed Griffin tell the worker to turn off his music and decided to take action. The employee declined further comment on the incident or the name of the student.
Freshman Anna Dannecker said she signed the petition because she thinks it would make the workers more productive, and that the students would enjoy it too.  
"Everyone deserves to listen to music when they work," Dannecker said.  
Griffin said he got a call on Sunday night that a petition had been posted following his decision to shut down the music. He said that after seeing the overwhelming student support for the petition, he decided to let the workers keep the music, just at a lower volume.
"I believe we should never say no to the students if at all possible. I believe that it's your dining hall, it is your DC, whatever you want to make you happy," Griffin said. 
All of the designated lines on the petition quickly filled throughout the week, leading students to sign their names in the margins and on any available space on the page. 
Dining centeremployee Junior Santos also supported the petition, although he said he lacks information about its creation. He said he supports the employees' decision to play music as long as it is appropriate.  
"I believe the comfortability of the work gets the job done. If it makes us happy, it'll make better food for you guys to be happy," Santos said. 
Deputy News Editor Max Reyes did not edit this article.