President Jay Bernhardt received the Robert C. Jeffrey College Benefactor Award from the University of Texas at Austin's Moody College of Communication on Oct. 27. 
Before coming to Emerson, Bernhardt served as dean of Moody College from 2015 to 2023. Each fall, Moody hosts a "Friends of the Moody College" dinner to celebrate accomplishments and recognize alumni, faculty, students, and supporters.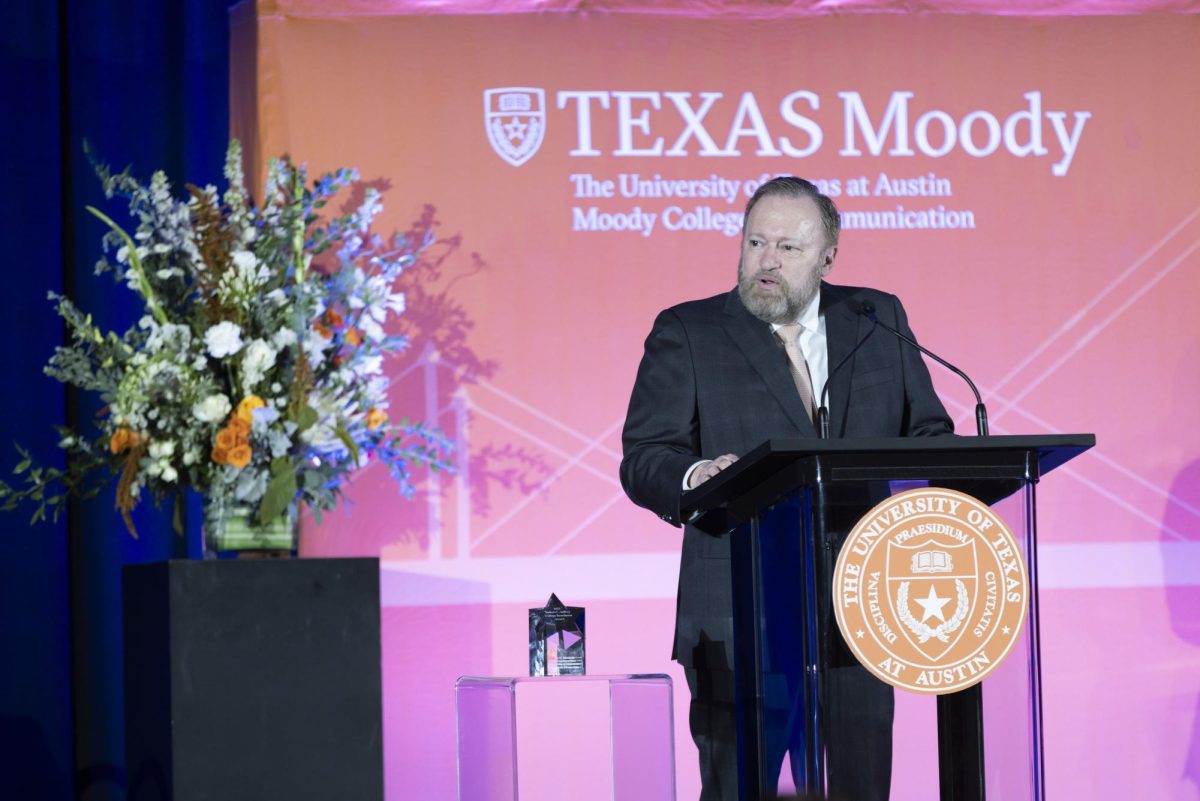 "I'm deeply honored to receive the Robert C. Jeffrey Award from UT's Moody College of Communication," Bernhardt said in an email to the Beacon. "This award is named for the College's third Dean, who was widely considered to be a visionary, a transformational leader, and a warm and caring person."
Roderick P. Hart, who served as Moody's dean from 2004 to 2015, established the award in 2006 to honor both Robert C. Jeffrey and two "individuals who have given generously to the college with their time or resources," according to UT Austin's website. UT alum and Emmy award recipient Blake Neely received the award this year alongside Bernhardt. 
Moody College said on its website that Bernhardt is "revered for the sense of community he helped build" and the way he supported "faculty and staff culture through new awards and community events."
"At UT Austin, I led a college with communication and creative arts programs that are very similar to many we have here at Emerson," Bernhardt said. "Both colleges have incredibly talented faculty and staff, passionate students, and highly accomplished alumni."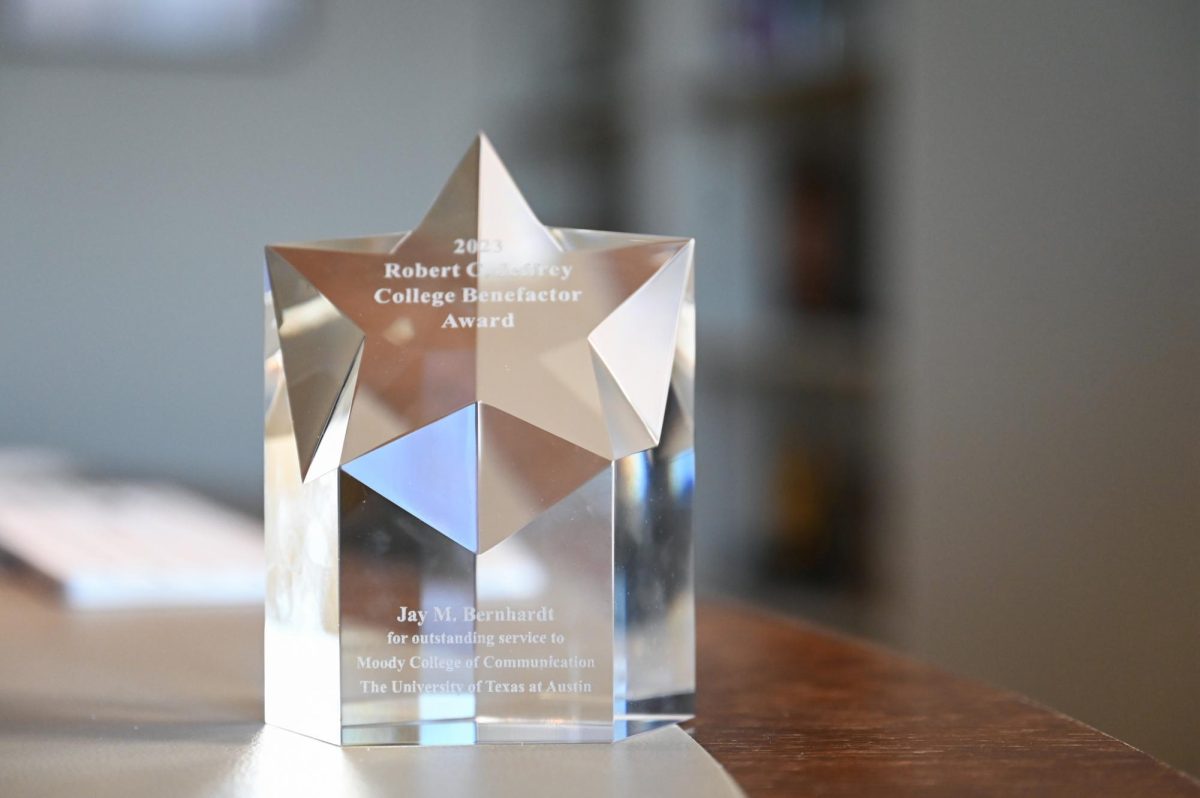 Interim Dean Rachel Davis Mersey was recruited by Bernhardt to be a part of his leadership team at Moody. 
"I was taken by his enthusiasm for our fields and his deep understanding of the transformations happening in our industries right now," Mersey said in an email to the Beacon. "He was tireless in his commitment to our students, staff and faculty, a trait that I know he will carry on at Emerson."
Moody also launched the Jay M. Bernhardt Award for Staff Excellence this year, which rewards a staff member who has gone "above and beyond" to make an impact at the college. This award went to Kyle Clark, assistant dean for advising and director of student support at Moody. The college also awarded the 2023 Outstanding Alumni Awards to Tiff's Treats founders Tiffany and Leon Chen and former journalism student Ken Capps. 
Bernhardt's accomplishments at Moody College are similar to those he hopes to reflect during his presidency at Emerson. 
"My experience at UT has reinforced my focus on three strategic priorities for achieving excellence in higher education: cultivating diverse talent, strengthening community and culture, and increasing interdisciplinary innovation," Bernhardt said.