Robert Colby, chair of performing arts, dies at 70
Robert Colby, chair of the performing arts department who worked at Emerson for 44 years, died early Monday morning in Beth Israel Hospital after a lengthy fight with cancer, the college announced this afternoon. 
Beginning as an instructor in theatre at the college since 1977, Colby rose through the faculty ranks, becoming  an assistant professor in 1982, earning tenure 1988, and being promoted to full professor in 2014. He taught both graduate and undergraduate courses in theatre education, theatre for young audiences, and directing. Colby became the faculty assembly head in 2000, serving until 2002 and then again from 2015 to 2017. He also served as president of the faculty union and the graduate program director for theatre education, now an MA or MFA in theatre education & applied theatre. 
Colby, who lived in Newton, Mass, then went on to take over the role of Chair of the Performing Arts Department in 2018, following Melia Bensussen's move to producing director of Emerson Stage. 
"Bob was an extraordinarily gifted teacher and teacher of teachers; his enduring legacy runs deep," Maureen Shea , associate chair of the department of performing arts wrote in an email Monday afternoon. "He modelled excellence in teaching in his own pedagogy and practice. Generations of students call Bob the best teacher they ever had."
Colby was a decorated director and professor. He won the Lin Wring Special Recognition award in 2003, the Campton Bell Lifetime achievement award from the American Alliance of Theatre Education, the Distinguished Arts Educator Advocate Award in Theatre from the Commonwealth of Massachusetts in 2012, and four faculty service awards from the college over the course of his career. The Spirit of Emerson Committee named a new award, the Robert Colby Kindness Award, in his honor last January. Colby also authored a series of renowned journal articles, such as one in the Children's Theatre Review.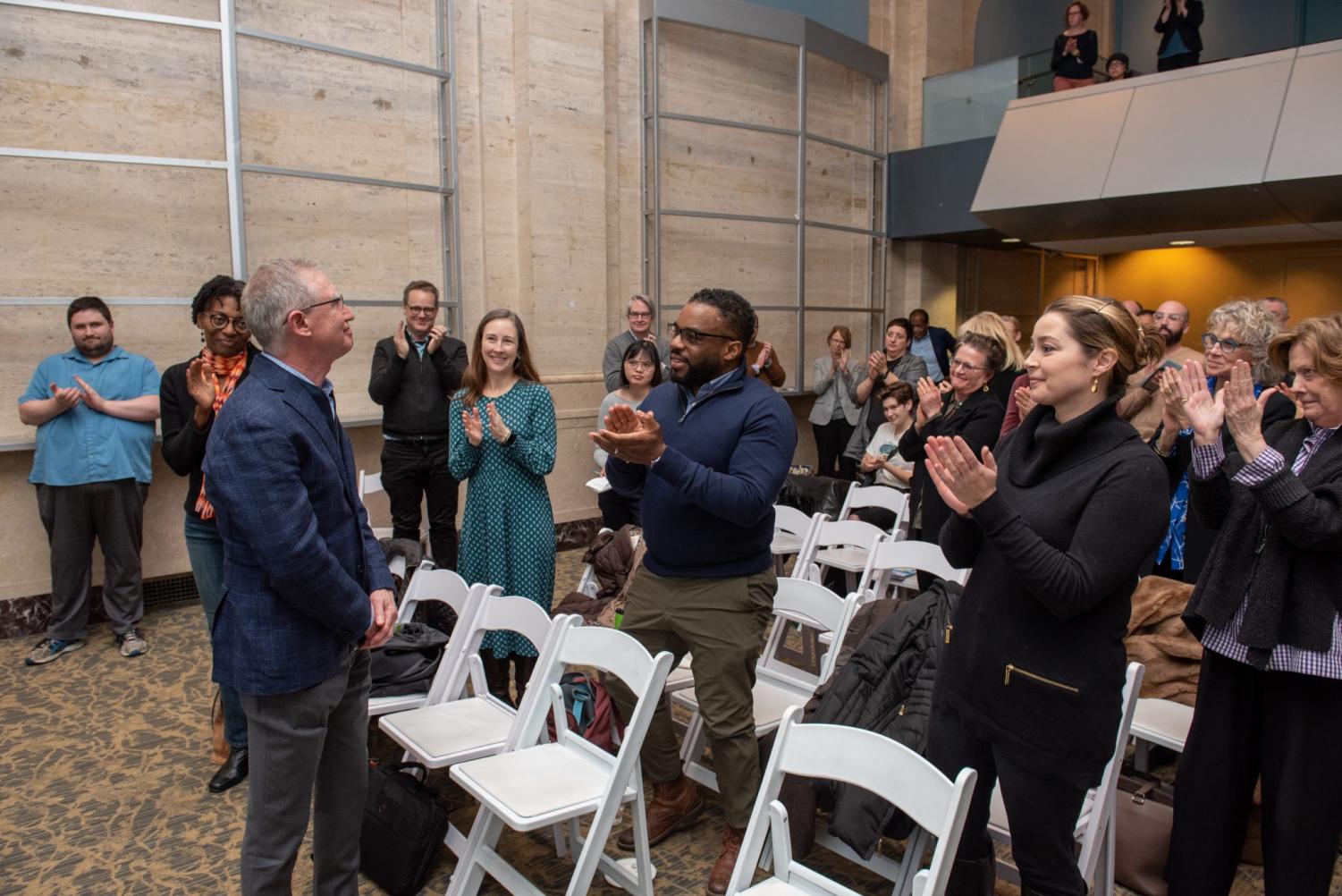 He also served on the board of directors for the New England Theatre Conference, the Massachusetts Educational Theatre Guild, and the Children's Theater Foundation of America, according to an email President M. Lee Pelton and Provost and Dean for Academic Affairs Michele Whelan sent Monday afternoon. He also held the position of Regional Governor and executive board member of the American Alliance for Theatre and Education, and he helped develop the Arts Education Research Agenda for the National Endowment for the Arts and the United States Department of Education.
"He was deeply committed to his students, fellow faculty members, and the Emerson community, and he served brilliantly and bravely as Chair throughout his illness," Pelton and Whelan wrote.
Graduating from the University of Michigan in 1973, Colby went on to receive a Masters in Arts for Drama Theatre for the Young from Eastern Michigan University and an Ed.D in Human Developed from Harvard University. 
Colby leaves behind his wife, Leslie—who he met at the college—and two children, Allison and Jonathan, both of whom are alumni of Emerson's Performing Arts program. 
"The depth and breadth of his knowledge, his humane values, his commitment to social justice, his unbridled joy and enthusiasm infused everything he said and did," Shea wrote. "He was possessed of a kind of native foolishness that was both playful and infectious, often delightfully disarming when juxtaposed with his seriousness of purpose. As a leader, colleague, and friend, Bob was always supportive and helpful, a great problem solver because he was a great listener. He was humble, fair, honest, and humane."
The college plans to hold a celebration of Colby's life and work at a later date, Pelton and Whelan wrote.
This article was updated on Monday, April 5 at 2:17 p.m. to include information from the Pelton and Whelan's email announcing Colby's death.