Sam Presti '00 reflects on his time at Emerson
Nearly two decades ago Sam Presti '00 wore the purple and gold as an Emerson basketball player. He returned to the college Thursday as a renowned figure in the Emerson community and the National Basketball Association. 
Presti featured as a guest on Adrian Wojnarowski's first live podcast with ESPN in the Bobbi Brown and Steven Plofker Gym.
Presti, the executive vice president and general manager of the Oklahoma City Thunder, transferred to Emerson after two years at Virginia Wesleyan College. When reflecting on his decision, Presti attributed his passion for music as a reason for why he chose Emerson. 
"I missed my drums," Presti said in an interview. "I was in Virginia, and I was not getting that part of my life stimulated." 
Originally from Concord, Mass., Presti also wanted to attend school closer to home.
"I felt like New England was pulling at me," Presti said. "[Virginia] was far from home. I didn't see myself living there after graduation." 
Presti graduated from Emerson with a bachelor's degree in communications, politics, and law. He played two years on the Emerson men's basketball team and said the game played a huge role in his college experience. 
"I had a separate education," Presti said. "A pivotal part of my college experience was basketball." 
During Presti's time at Emerson, the team practiced and played games at the YMCA in Chinatown.  
"We had to pile into vans, drive through traffic, unload the vans and equipment, practice, and load it back up," Presti said. "It was a totally different experience." 
However, it never affected Presti and his teammates' passion for basketball. They continued to foster their love for the game despite the difficulties it entailed. 
"We really loved the game," Presti said. "It was our identity and it kind of had to be. To go through the lengths that you had to go just to get to practice, you had to really like it."
Presti said Emerson's diversity is one of the most memorable aspects of the college. 
"The exposure to so many different types of people with different backgrounds and interests—that was amazing," Presti said.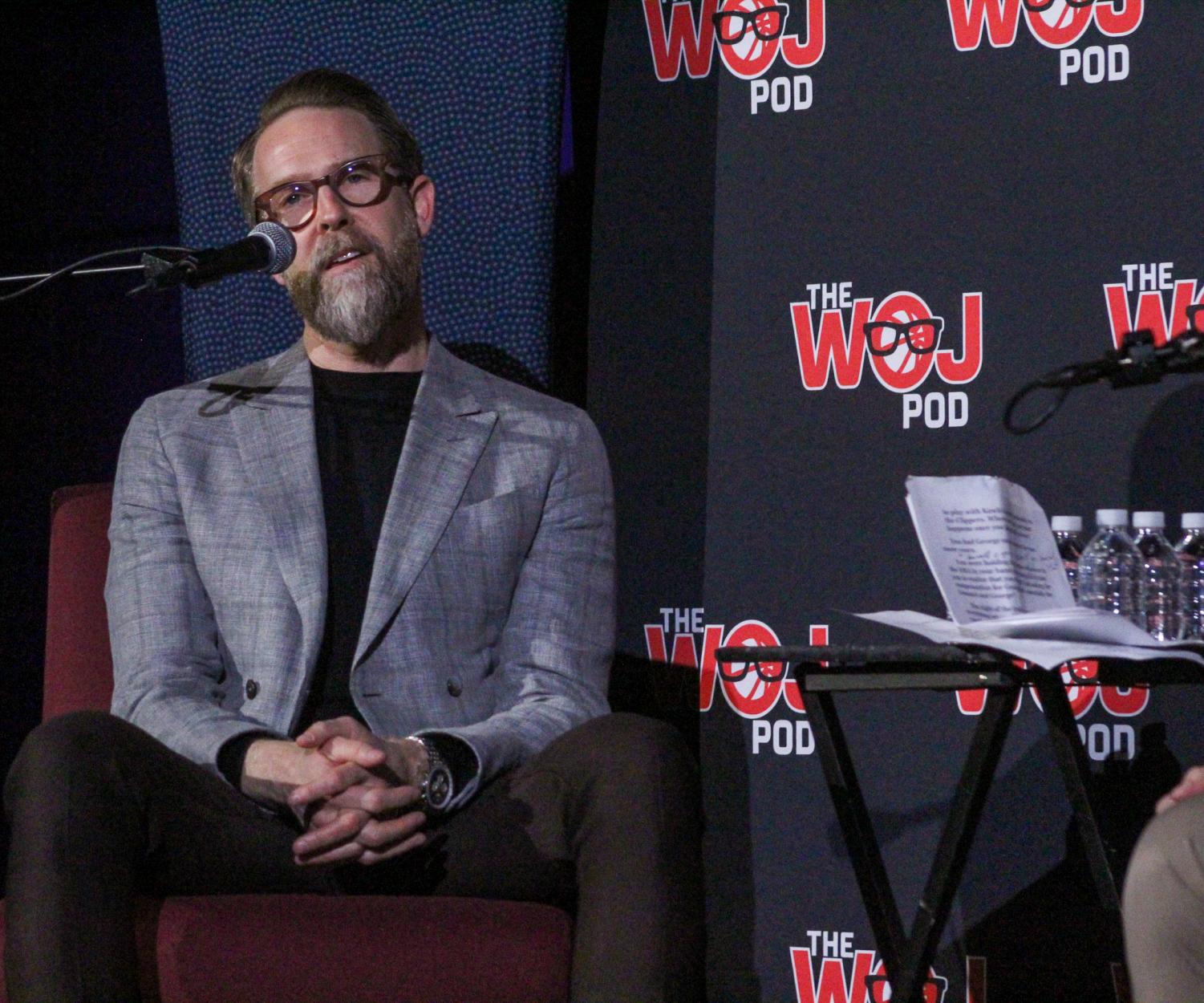 Many of Presti's old teammates attended The Woj Pod. Henry "Hank" Smith, who coached Presti and spent 16 seasons as the Emerson's men's basketball coach, also attended the event. Presti credited Smith—who now works with Presti for the Thunder —for his influence over him and his teammates. 
"[Smith] convinced us that any constraints we had were not limitations," Presti said during the podcast. "Somehow he tricked us into thinking that not having a gym, washing your own uniform, literally having no amenity whatsoever was a strength and that was our advantage." 
Presti and Smith are just two of several Emerson alumni who work in basketball. Rob Hennigan, who is the all-time leading scorer for the Emerson men's basketball team with 2,196 points, worked for six years as the general manager of the Orlando Magic. He now works alongside Presti as the assistant general manager for the Thunder. 
Presti said it takes optimism, resilience, gratitude, and interpersonal skills to work in the sports world. As Presti's legacy continues to grow, he said he remains grateful for the impact Emerson had on his life. He then extended his advice to the entire Emerson community. 
"You got to run your own race," Presti said. "The best runners—and the people who are the most successful runners—they're not running the race looking behind them and they're certainly not looking side to side. You can achieve goals and be very happy with them. It doesn't mean another person had to approve them."