SGA seeks to better Emerson's mobile app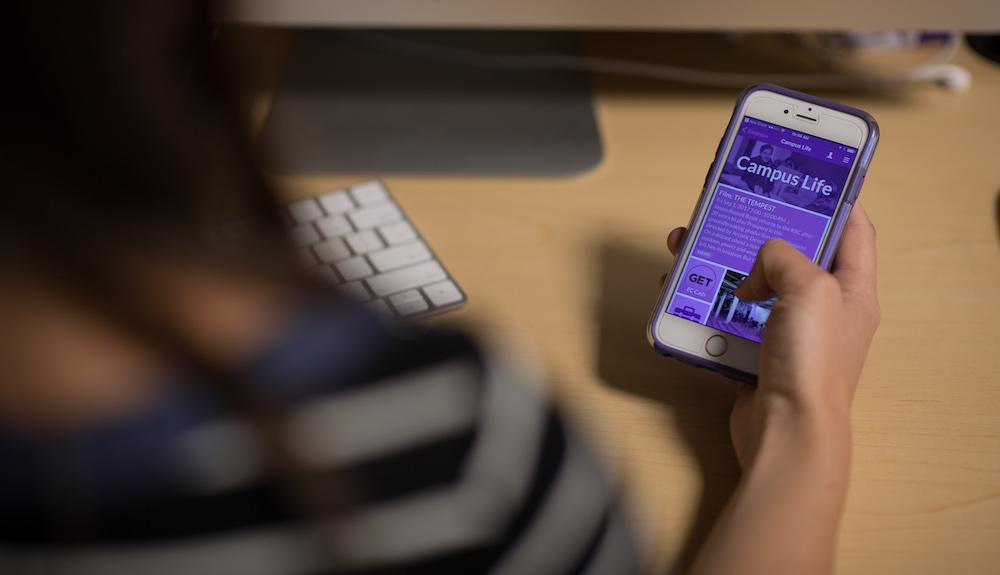 By Chris Van Buskirk
November 16, 2017
The Student Government Association discussed ways to make the Emerson mobile app more relevant to students' daily activities at their Tuesday meeting. The conversation came after receiving an email from Emerson's mobile app strategist asking how the app could meet students needs.
Several ideas were shared, such as streamlining the entire app and redesigning the user interface.
The college used the app during orientation to schedule events and help students find their way around campus. The app is available for both Android and iOS, and allows the user to learn about and explore the Emerson campus.
SGA President Annie Makielski said she hasn't used it since orientation.
"I think that one of the issues is advertising of the app now, for me. I don't know what is on the app," Makielski said.
We choose information accessibility
News and the truth are under constant attack in our current moment, just when they are needed the most. The Beacon's quality, fact-based accounting of historic events has never mattered more, and our editorial independence is of paramount importance. We believe journalism is a public good that should be available to all regardless of one's ability to pay for it. But we can not continue to do this without you. Every little bit, whether big or small, helps fund our vital work — now and in the future.
Performing Arts Senator Patricia de la Garza said the app's interface is designed for people who don't know the Emerson campus, and isn't focused on the day to day life of a student. The app should be straightforward so users don't have to guess how to use it, Intercultural Commissioner Chala Tshitundu said.
Tshitundu said they feel like the app is one more thing that Emerson dangles in front of students without fully thinking it through, and Class of 2020 President Chris Henderson-West questioned how much money the college spent on the app. West also said he thought the app could be more useful if EmConnect—the college's new digital communication platform—was somehow integrated into it, or if students could vote in SGA elections directly from their phones.
Jess Guida, class of 2019 president, was previously involved in the planning process of the app and told her SGA colleagues these are all concerns the development team needs to hear.
"There are some things that are just not going to be possible, but the stuff that is in here right now is based off what students told us they wanted," Guida said. "So if it's not what you want, tell them."
Deputy News Editor Max Reyes did not edit this article.
Chris Van Buskirk,
Chris Van Buskirk is originally from Buenos Aires, Argentina, but was raised in Dallas, Texas. He served as Editor-in-Chief of The Beacon from July 2019 to July 2020.

Email: [email protected]
Tweets...