In the heart of Boston, a collaboration between students and the city is rewriting the narrative of learning.
Faced with the challenge of teaching students in her 2019 Nonprofit Fundraising Campaigns course how to run an impactful digital campaign within a limited timeframe, Cathryn Edelstein, founder of On the Same Page Boston, aimed for efficiency and social impact.
She met Neil Harris, a fifth-grade teacher at George H. Conley Elementary School, who shared Edelstein's enthusiasm for providing diverse literature for his students. The two collaborated, along with Edelstein's students, to successfully orchestrate a digital campaign, resulting in flooding Harris's classroom with books that resonated with his students.
Since then, On the Same Page has continued its mission, collecting over 6,000 books for Boston Public Schools over four years. Each year, the organization partners with a specific school, curating a wish list for that institution.                                                                                                           
For this semester's book advocacy campaign, Emerson students partnered with the Dr. William W. Henderson K-12 Inclusion School in Dorchester to curate an Amazon wishlist, meticulously crafted by teachers to fill their classroom and library. The Henderson School is renowned globally for its inclusive education methods, accommodating students of all abilities.
During the launch of the annual campaign on Oct. 12, Edelstein's class and other Emerson community members were joined by representatives from Boston's public school system, including Superintendent Mary Benson Skipper, chiefs of staff from the superintendent's office, and teachers from the Henderson School.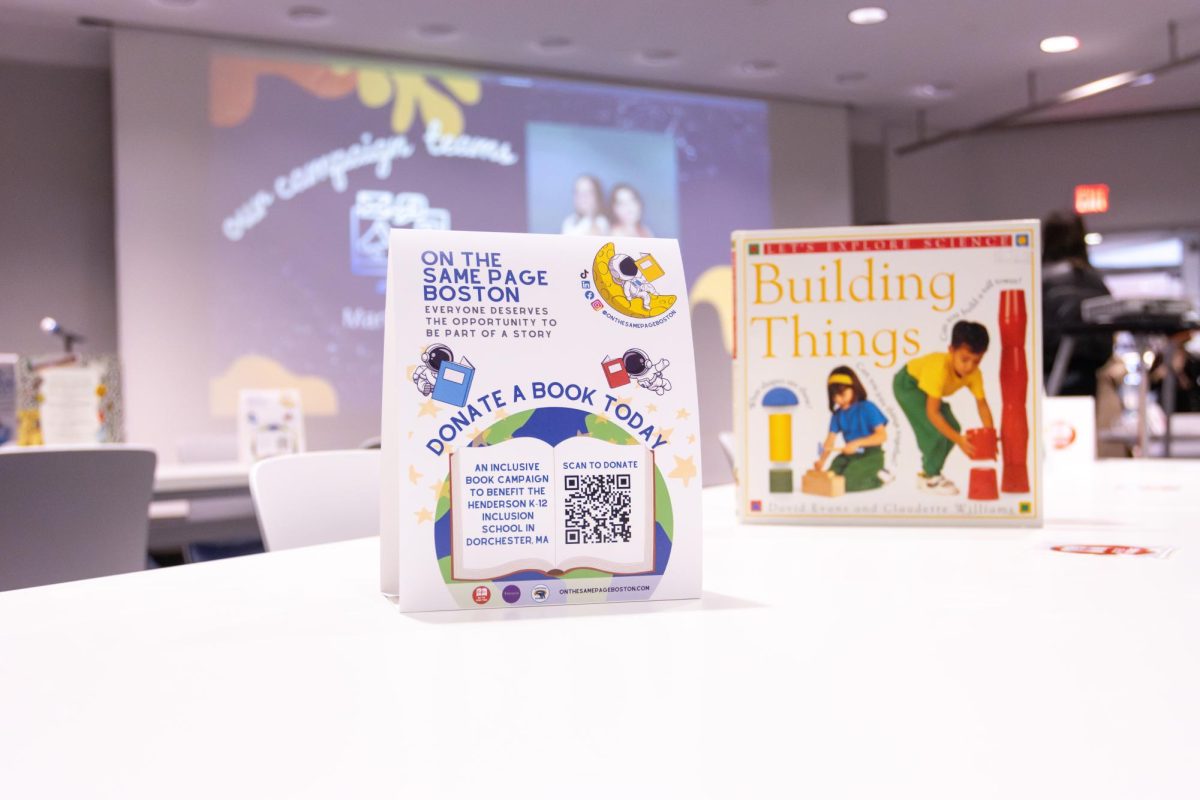 "The start of all 'On the Same Page' campaigns is exciting, but this one is extra special," Edelstein said in an interview with the Beacon.
According to Edelstein, this semester's campaign is unique not only due to The Henderson's significant contributions to inclusive education in Boston, but also because, for the first time, the district selected the recipient school.
"When I think about today, I think about collective impact," Skipper expressed during the campaign's launch.  "And for the Emerson students, I can't say enough the collective impact you're having on our district on our children." 
During the planning process, Edelstein's students communicated with teachers and directors at the Henderson School to understand what they wanted for their classrooms. Susie-Jane Wilson, a senior business of creative enterprises major, said many of The Henderson's teachers requested language-based books. 
"These books we're acquiring are different because it's not only learning disabilities, but also physical disabilities, as well as language disabilities," Wilson said.
Kelly McDermott, literacy coach at The Henderson, emphasized the importance of diversifying the books in the school's  classrooms and libraries. She encouraged students to take books home and discussed with teachers what books they could recommend.
"We asked [teachers] to think about what our students really wanted to read, and how we could diversify the books for our students, so they could see themselves in these books," McDermott said. 
Stephanie Okwudi, instructional coach and sixth-grade math teacher at The Henderson, highlighted the importance of literacy, focusing on math and science books. 
"For math, a lot of people don't think about literacy, but it's really important," Okwudi said. "So we picked some books that help students with their math skills in a different way."
Wilson noted that teachers and department directors also wanted classrooms to have multiple copies of their reading material. 
"[The science teachers] put together baskets of science books by subjects like weather or biology that teachers can grab for their class," Wilson said. "But they only had one copy of each, so they needed multiple copies." 
Kaitlyn Brohel, librarian at The Henderson, focused on selecting newer titles reflecting the student body. 
"I noticed there weren't a lot of newer titles that reflected our student bodies, so that was my focus for the books that I chose," she said. 
Cory McCarthy, BPS's deputy chief of student support, commended Edelstein's program for consistently prioritizing their advocacy for Boston public schools.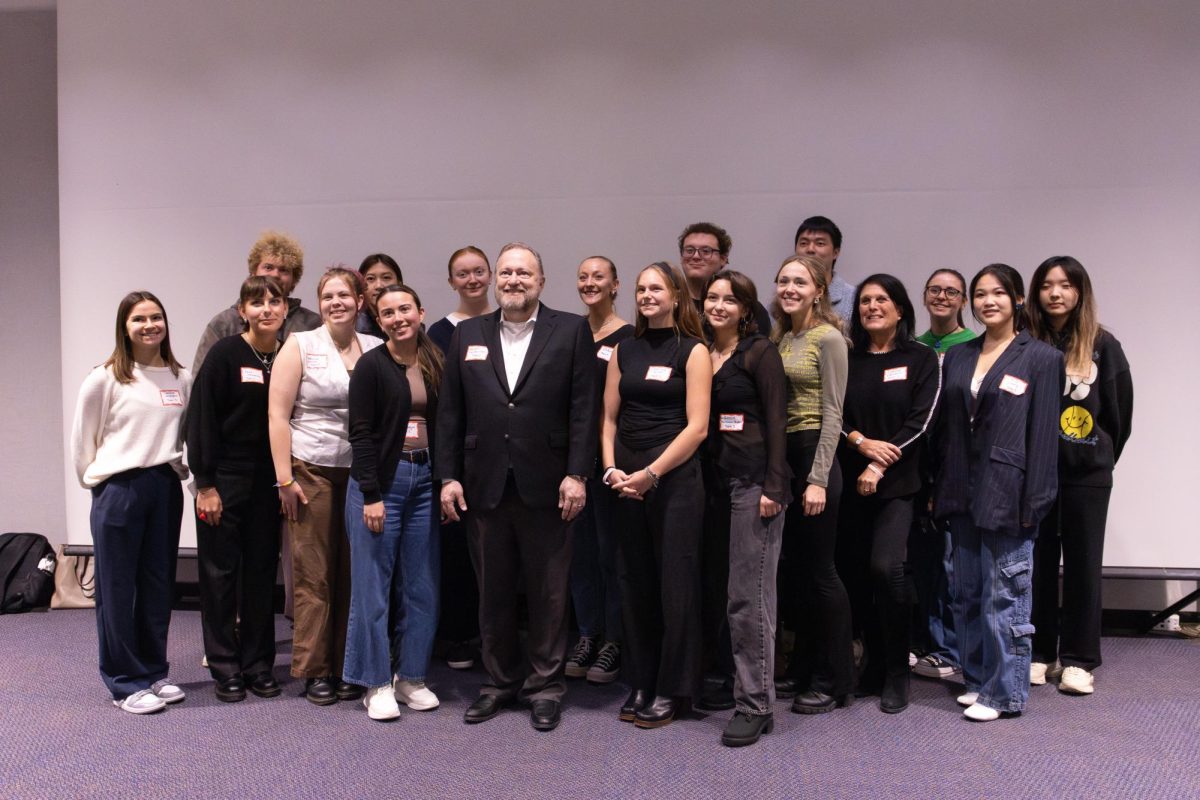 "I think it's a microcosm of how Emerson has visibly met the challenge, and at the same time, it shows that it's good that they didn't ignore what was happening in the schools," McCarthy said, referring to the effects of the COVID-19 pandemic on public schools in Boston, particularly in literacy rates. 
"They could have easily said, 'Hey, let's just go do some work on Lincoln-Sudbury or Melrose'," he said. "I appreciate Emerson choosing Boston."
Although he hasn't witnessed the previous campaigns in action, President Jay Bernhardt expressed his admiration for Edelstein and the students who put together this campaign.
"I think Emerson has a long history of being very engaged in the community in Boston, and civic organizations, and with the school system and the city government," Bernhardt said at the campaign launch. "I think it's a core value that we incorporate in almost everything we do."
Wilson stated that the typical goal is to donate around 600 books per school. However, during his speech, Bernhardt announced that this year's campaign's goal is to donate 1,000 books. 
Between Oct. 17 and Nov. 7, Emerson community members can donate books to the Henderson School through the Amazon wishlist.
"[This campaign] has been aligned with BPS's commitment to innovation and literacy, and coincides with the rise of Emerson," McCarthy said. "If you go downtown in Boston, you can feel Emerson everywhere right now."