Students express grievances with new spring overnight travel policy
On the off chance Junior Brianna Maloney got a weekend off from her job at American Eagle in Cambridge, she hopped on the commuter rail to visit her family in Hopkinton for the weekend. Maloney would leave campus on Thursday evenings or Friday mornings and stay home for the weekend, giving herself time to relax and destress after a busy week in the city. 
Her monthly trip home served as a mental health recharge and allowed her to find peace, during what she described as a tumultuous semester. 
"I would go visit home because I get overwhelmed easily," Maloney said in a zoom interview. "Whenever I come home, it's like a mental reset for me." 
But those weekend trips may be numbered in the spring. A new college policy aimed at curbing the spread of COVID-19 among community members will severely curtail overnight travel—both in and out of Boston. The policy will require any student who travels off campus overnight to quarantine in their residence hall until they receive a negative COVID-19 test result. They will also have to fill out a travel registration form prior to their departure.
Travel, as defined by the college, constitutes "leaving your primary residence (on or off campus housing) overnight and staying with individuals who are not a part of the Emerson community," Hoppe said in his email Tuesday.  
Emerson implemented the policy in an attempt to limit the spread of COVID-19 on campus, Vice President and Dean for Campus Life Jim Hoppe said in an interview. 
"Over the fall semester, we saw a correlation between students who left their primary residence overnight and those who received positive COVID tests," Hoppe said. "In particular, this was the case for individuals who traveled home, and often felt safer because they only travelled locally or were going to a 'safe state'. With cases rising around the United States, and winter temperatures limiting the ability to be outside, the college needs to take extra steps to alleviate additional risks to the community."
The policy was initially intended to cover travel within Boston, but the college has since backtracked— limiting Boston travel only when it is to visit those who are not a part of the Emerson community, such as family members or friends at other institutions. 
Hoppe said the college is allowing students to stay overnight with other members of the Emerson community due to the twice weekly testing requirement. 
As a general rule of thumb, Hoppe recommends that anyone leaving campus overnight fills out the form, though not required if visiting members of the community within the city. 
The college has yet to outline specific sanctions for students who neglect to follow the policy, stating that consequences will vary based on the impact caused to the community. 
"If the college receives a report that someone has not followed the policy, then that person will be referred to the Office of Community Standards," Hoppe said. "We're relying on the community to follow this policy, so the severity of the consequences for anyone found in violation will vary depending on the impact to the community."
When Emerson reported 16 positive cases in one week in November, more than triple the previous weekly high of five, Assistant Vice President for Campus Life and "COVID Lead" Erik Muurisepp told The Beacon the positives were likely a result of spread in Boston. 
At this time, the college has no plans to implement executive oversight of the policy either by connecting the form to the mandated daily symptom tracker or by conducting any kind of surveillance. Instead, Emerson will be relying on students to self-regulate, as they did with COVID-19 safety restrictions in the fall. 
"I have faith that our community will continue to rise up to the challenges and to the expectations of trying not to travel, unless you absolutely have to, outside of the Boston region," Muurisepp said in an interview. "If we can't go down the path of trusting each other and having that self accountability… the other route would have to be very strict, tapping in, tapping out… having curfews, and all of that stuff, and that would even feel worse."   
Junior Tim Schwab said the policy forces him to choose between attending in-person classes or opting for online classes so he can keep his work schedule at Papa Gino's Pizzeria in Shrewsbury.
"I would rather just do classes online [from home] and still be able to work without all the hassle of going back and forth," Schwab said. "If I were to continue the current way I was working, I wouldn't be able to leave my dorm room. I just don't think it makes sense. I understand and sympathize with where they're coming from, they want to operate a school, but I just don't think it is practical."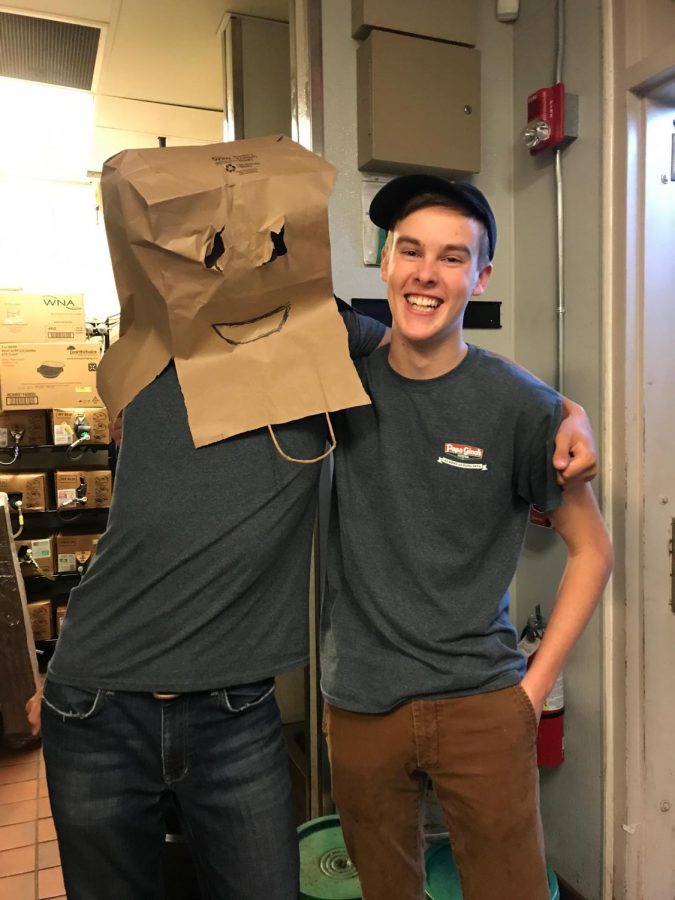 Maloney said she was frustrated by the policy's lack of consideration for the needs of students. 
"It just feels like it's Emerson's way of doing the least amount of work they can, instead of actually trying to monitor student's activity and making sure they're being healthy," Maloney said. "They just kind of put out a blanket, 'You can't spend the night anywhere, just stay where you live,' and it just feels, honestly, very careless from them because they're not really taking into account how this might affect students' mental health." 
Maloney cited concerns about the upcoming semester, saying that the new policy imposes unneeded stress on students. 
"Knowing that next semester, even if I have the weekend off, and I'm really struggling, that if I want to go home, I either just can't or have to go through 10 different hoops, when all I would be doing is taking the commuter rail home and then staying home and testing as soon as I get back to campus like I did this semester," Maloney said. "I feel like it's just unnecessary stress on the students." 
Charlie McKenna and Dana Gerber contributed reporting.