Students fees to fund student leadership scholarship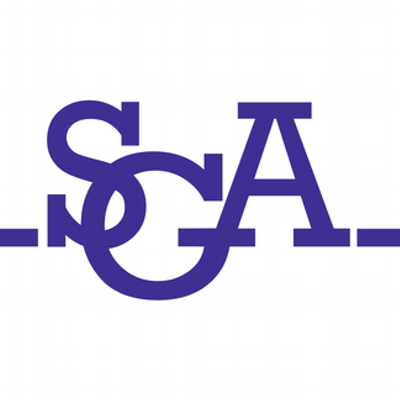 By Chris Van Buskirk
March 24, 2018
The Student Government Association discussed plans for a student-leader scholarship funded in part by the appeals account on March 20.    
While most of the specifics of the grant are still under debate, Executive President Annie Makielski said it would not be available to new incoming students. In order to fund the award SGA plans to allocate a total of $100,000 into a bank account associated with the college's endowment over a period of two years, Executive Treasurer Ian Mandt said.
"Whether [it's] one student every year who gets the scholarship, or we could split it up into multiple scholarships,"  Mandt said. "I'm not sure what we want to do."
To start, Mandt said SGA plans on submitting an appeal to members of Joint Session for $25,000 in order to reach the target goal of $50,000 by the end of this year. The other $25,000 will come from unspent organization money collected at the end of the semester.
All the money used to fund the scholarship originates from the student activities fee—a $400 semesterly charge all undergraduate students pay.
We choose information accessibility
News and the truth are under constant attack in our current moment, just when they are needed the most. The Beacon's quality, fact-based accounting of historic events has never mattered more, and our editorial independence is of paramount importance. We believe journalism is a public good that should be available to all regardless of one's ability to pay for it. But we can not continue to do this without you. Every little bit, whether big or small, helps fund our vital work — now and in the future.
The bank account will accrue interest based on the federally mandated interest rate. However, the Board of Trustees only allows SGA to take out 4 percent of the balance to fund the scholarship—if $100,000 is in the account $4,000 is available to hand out.
SGA expects the scholarship fund to grow every year as more money is added to the account.
Board of Trustees Representative Raz Moayed also told SGA about her meeting with the board on March 8. In the meeting, Moayed said she described how the students felt disconnected from the board and frustrated about the lack of communication.
"I would say [the board] doesn't communicate enough or efficiently at all," Moayed said. 
Moayed said the board has been working on responding to the demands made by Protesting Oppression with Educational Reform during the #ThisIsEmerson protest. For example, the Board of Trustees is working on a plan to increase faculty diversity within each school of the college, Moayed said.
Moayed also said the Trustees now know they need to invest in a communication system to effectively convey their ideas and the work they do to students.
Three unanimous appeals were approved by SGA, while one appeal passed after some dispute.    
Asian Students for Intercultural Awareness received $8,619 to fund Asian Heritage Month. Artful Comics and The Freakin' Beacon received $3,631 and $476 respectively to cover printing costs.
SGA approved an appeal for $11,233 from Emerson Fashion Society to cover magazine printing costs and fund a launch party event for their magazine with two abstentions, eight yes votes, and one no.
$101,841 remains in the appeals account.
Chris Van Buskirk,
Chris Van Buskirk is originally from Buenos Aires, Argentina, but was raised in Dallas, Texas. He served as Editor-in-Chief of The Beacon from July 2019 to July 2020.

Email: [email protected]
Tweets...