Students handle exotic wildlife in 'Animal Adventures' event
College students lined the stairway to the Student Performance Center on Jan. 27 for a chance to meet a variety of exotic animals in the college's second hosting of "Animal Adventure" night.
"Animal Adventures," a Boston-based family zoo and animal rescue center, brought 11 creatures for a visit to the Little Building Friday night, thanks to the organizing of Emerson Mane Events. Students managed to get an up-close-and-personal look at some exotic animals, including a boa constrictor, a skunk, a kinkajou, and a kangaroo.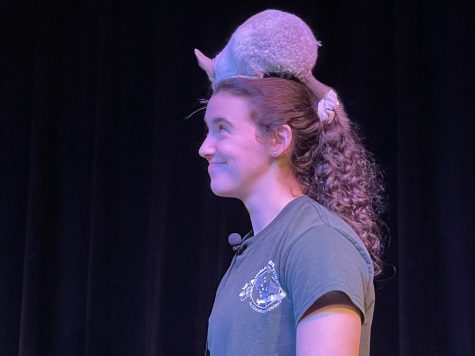 The booming success of last year's event among the student body led Emerson Mane Events to contact Animal Adventures for a greatly anticipated return, according to the college's engagement coordinator Lily Sigersmith.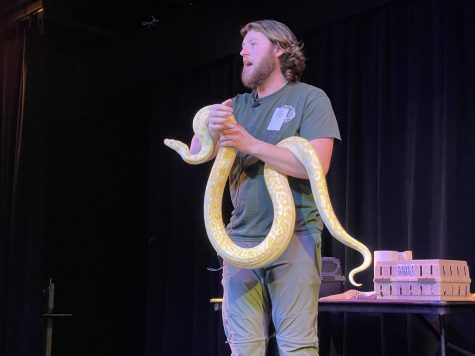 "Animals can really [help with] stress relieving, and a lot of people don't have the opportunity to go and see a lot of these animals," Sigersmith said. "Our goal is to have a lot of free student events that are experiences that you can't have elsewhere." 
Dozens of questions from a fully-engaged audience followed after each animal was brought out for the meet-and-greet portion of the event.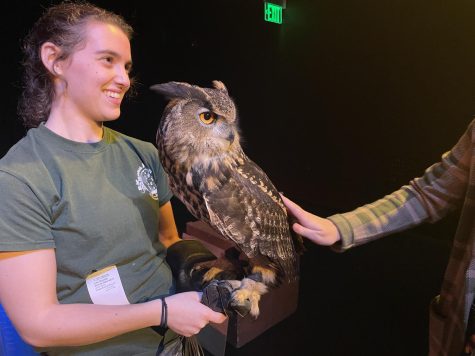 "I think it's a really enlightening experience to see such a diverse selection of animals," senior creative writing major Sisel Gelman said.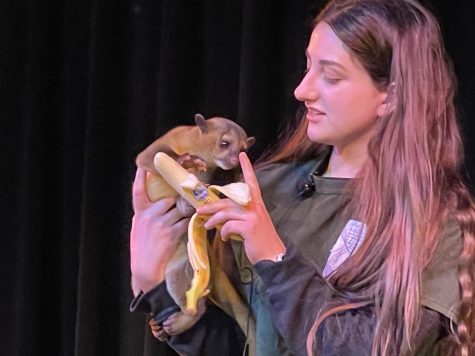 Sigersmith said that Emerson Mane Events, a student organization dedicated to promoting school pride and student engagement, was exploring several other upcoming events for the Emerson community, including a dodgeball tournament and a silent disco.