Tennis teams target conference success after fall season
The men's and women's tennis teams await their regular seasons following a strong fall season.
The men's team finished with a 2-1 record during the fall preseason with victories over Johnson & Wales University and Regis College. The women's team defeated Suffolk University and Salem State to finish a 2-2 record. Both will play regular season matches this spring.
Junior Alex Weingarten said the women's team displayed growth as a program during their fall matches.
"We did very well during the fall season," Weingarten said. "There is a big difference between where we are at now and where we were when I started here. Now we're actually able to win matches, which gives us confidence going into the spring season."
Last spring, the team secured their first two New England Women's and Men's Athletic Conference wins with victories over Clark University and Springfield College.
Head coach Aaron Bergeron, who manages both teams, said the women's squad can add more wins to their total this season.
"We got a couple freshman on the women's team that'll help us round out our lineup," Bergeron said. "I think we have the pieces to make a run at the playoffs this year."
Bergeron said the team is skilled enough to reach full potential.
"Fundamentals are big. We have a lot of raw ability, but we need to be sharper in order to beat the teams that we are talented enough to beat," Bergeron said.
As for the men's team, an encouraging preseason improves their chances of winning a NEWMAC match for the first time since joining the conference in 2014.  
"We have a couple guys coming in that are giving us a boost, and the rest of the team is bought in on improving," Bergeron said. "We have to have a strong mentality because we have a solid team that can win some matchups."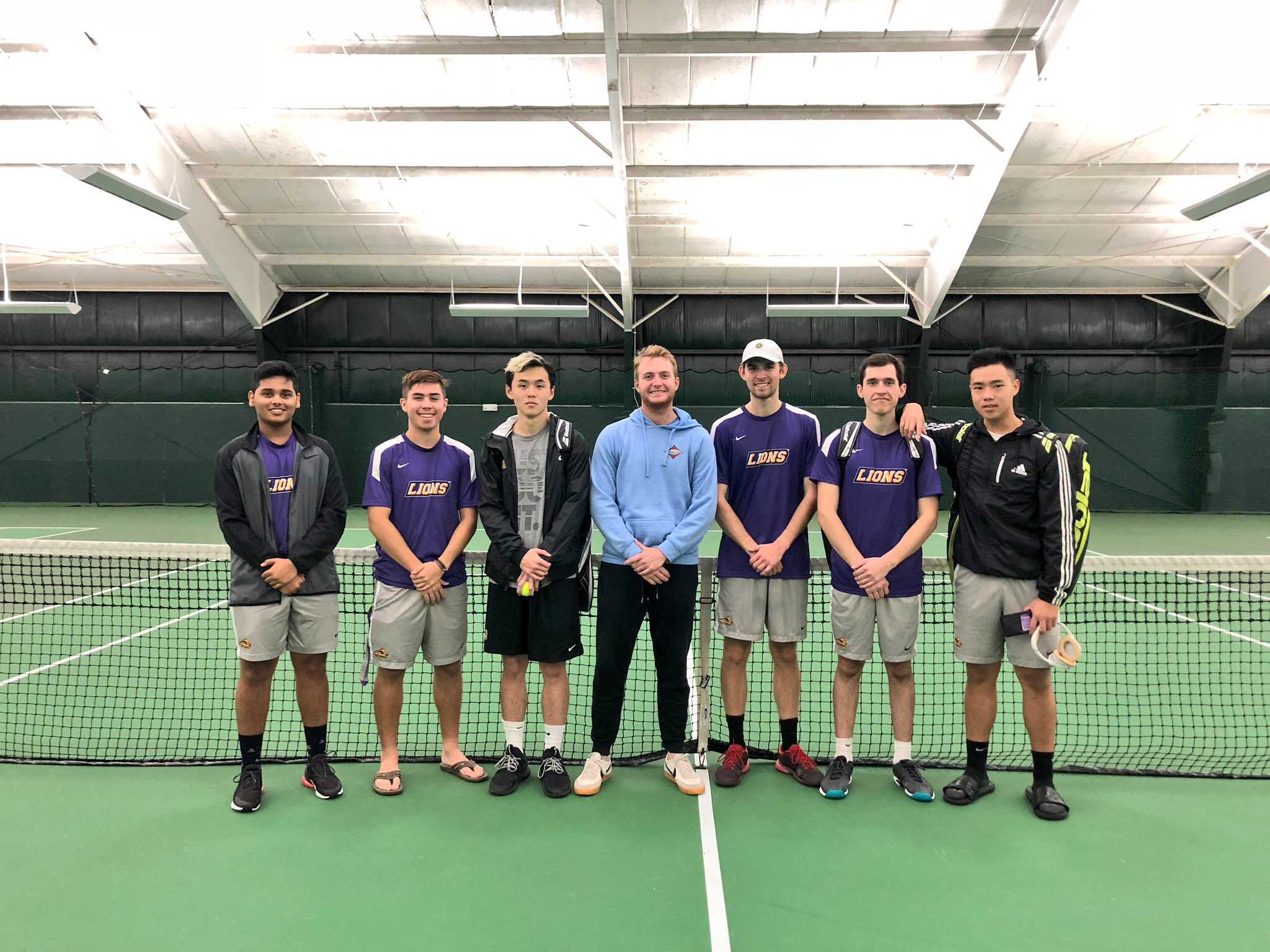 Senior Daniel Okin, the captain of the men's team, said the fall season brought more promise than years before.
"Right now we're 2-1 overall, which ties our win total from last year," Okin said. "Skill-wise, this is the strongest team I have been a part of. We're deeper than we've ever been and have more players overall."
Okin said a goal for his last season is to prepare Emerson for future tennis success.
"I'd be happy to have a winning record that helps make Emerson an attractive place for competitive tennis players," Okin said. "Coach [Bergeron] is already doing a great job of recruiting players, especially players who might not have known they wanted to play tennis."  
The tennis team's new venue at St. John's Prep gives them their first dedicated home court in program history. Prior to moving to St. John's, the home games were played at various locations, such as the Winchester Tennis Club and the Charles Watt Tennis Courts at Stonehill College.
"Hopefully we can get some people to come to some of our matches," Okin said. "Even for one game, if we could get 20 to 30 people in attendance, that would be very cool."
In addition to boosting the program's reputation and drawing a crowd, Okin said the team's main objective this spring is to win their first conference match.
"The big goal is to get that first NEWMAC win," Okin said. "I feel like this is the year for us to get it. I don't want to call out any teams, but Springfield might want to watch out."
The women's team will begin the regular season on March 3 against King's College. The men's team kicks off their season on Feb. 15 versus St. Michael's College.