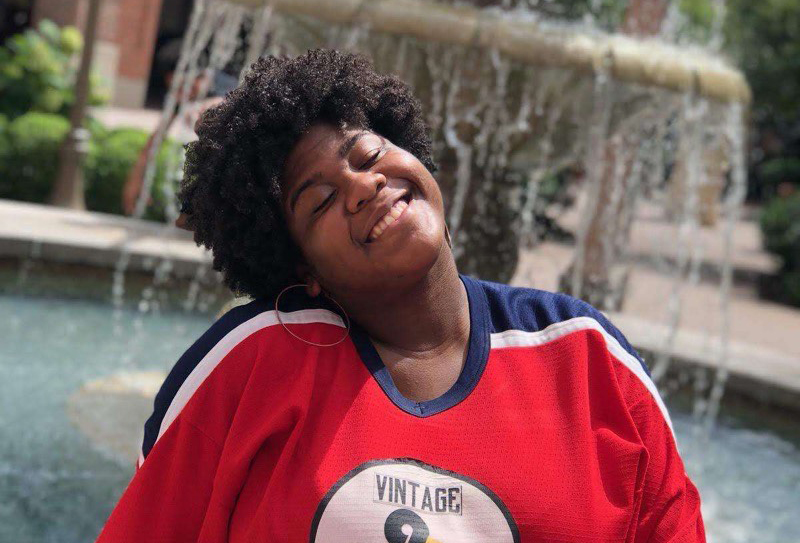 Photo: Jasmine Hawkins/Courtesy
Theater and Performance: Jasmine Hawkins, Sophomore
March 18, 2021
Being that our choice of profession is based off of people, it's changed tremendously. We're trying to find ways to make connections with each other and with the work, and being that acting can be really physical, we're trying to find ways to do that safely and speak to the moment. We have to depend a lot more on physicality, versus before, we could solely use our voices and facial features and the way we look, but now half our face is blocked, so it's become a lot more animated. Our major is really based off of public response, and the presence of people. So it's been really hard not having that. 
I have Movement in the Paramount Theatre, and we had to read a sonnet to an empty audience. We had to imagine that someone we loved was sitting in that audience, and they were listening to the love sonnet that we were essentially saying to them. It made me realize how much I … really appreciate being an actor and being in the theater in general. It made me miss looking an audience member in the eye and changing their experience just by looking at them, and meaning what I'm saying to them, or about them, or for them, or with them. I miss having that connection with them. I miss it dearly. It's sad when you go into these empty theaters. 
The good thing about this school is that you can gauge what classes you want to take. I'm taking classes that I feel are beneficial to me as an actor, as a Black woman, as a theater practitioner. I feel like it's beneficial; I don't feel like I'm missing out on anything. People are creating works that express exactly what we're going through right now. Some people are writing works that are supposed to take place over Zoom. We're doing what we're supposed to as artists.