In the 1947 Broadway production of Tennesee Williams' play, "A Streetcar Named Desire," Marlon Brando wanted his jeans so tight that costume designer Lucinda Ballard had them "sewn and taped to his body"—and that's how denim pants took over America. 
With that being said, I'm glad skinny jeans went out of fashion—for now. 
It just so happened that the trade show of a lifetime would be tucked away in seven basketball courts' worth of space on the edge of Manhattan's Lower East Side—i.e. the one time I attended an exclusive two-day long denim convention with hundreds of eager representatives from textile companies around the world, all dying to introduce me to their latest collections. 
The dress code is obvious—full Canadian tuxedo or nothing at all. Everyone is dressed to the nines but you can tell they aren't really trying—it's just a side-effect of being so goddamn stylish. I am being shown up by a procession of middle-aged denim-heads decked in designer jorts, patchwork overalls, and ripped jackets. I am wearing baggy jeans and a shirt. It's not a competition but I am losing—I feel like a tourist.
The coffee is shit, but that's ok—I came for the jeans.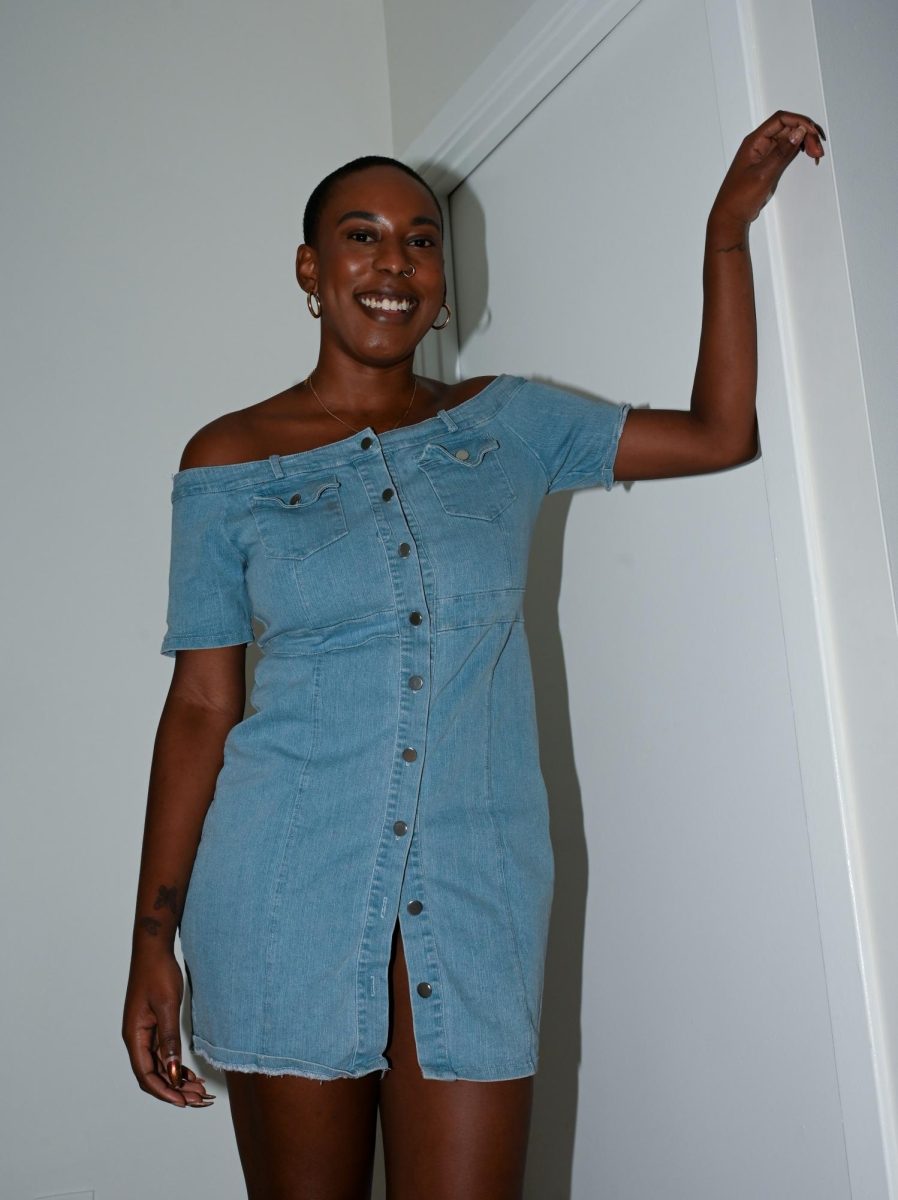 This is not a runway—or a store. This is the Kingpins Show—an international forum for the denim community hosting exhibitions in global cities like New York, Amsterdam, and Hong Kong. Kingpins emphasizes sustainability in an industry that's inherently wasteful—among other networking initiatives, their tour also features guest speakers and open seminars. For me, Kingpins was my gateway drug. 
I am proud to be a denim head. I had the pleasure and privilege of speaking to professionals from every facet of production—but that doesn't make me an expert.
Still, it's enough for me to know that clothing waste is the world's dumbest problem. The fashion industry is the second worst offender of pollution just behind fossil fuels—not that it's a competition, but that's a bigger carbon footprint than transportation and agriculture. 
Jeans have become so inseparable from our lifestyle that we take them for granted. But as per Levi Strauss, a single pair of iconic 501s requires over 3,780 liters of water to produce—which has to do with growing the cotton and then processing those fibers into fabric. And even though cotton is only grown on 3 percent of the world's farmland, the crop is responsible for 16 percent of global insecticide and 25 percent of global herbicide use—which get absorbed into soils and wash into waterways.
Water is the denim industry's main pollutant—and for the longest time, it was unavoidable. A 2017 Global Fashion Agenda report estimates that 20 percent of all global industrial water pollution is caused by garment production. The signature blue jean color comes from an indigo dye process where the garment is repeatedly boiled in a chemical bath, left to dry, boiled again, and left to dry until the desired color is met. 
The leftover chemical soup pollutes the environment when it's disposed of as wastewater. The runoff is often toxic, bio-accumulative, and carcinogenic—which some people are ok with because it's the industry standard. After all, why fix something that isn't broken? 
So today's denim market is horny for variety—jeans have to be skinny, straight, slim, baggy, high-rise, low-rise, acid-washed, stone-washed, boot-cut—all that jargon doesn't really make the industry any easier to navigate. But it does mean we are producing more clothes than we can buy—and that's the problem: we keep buying them.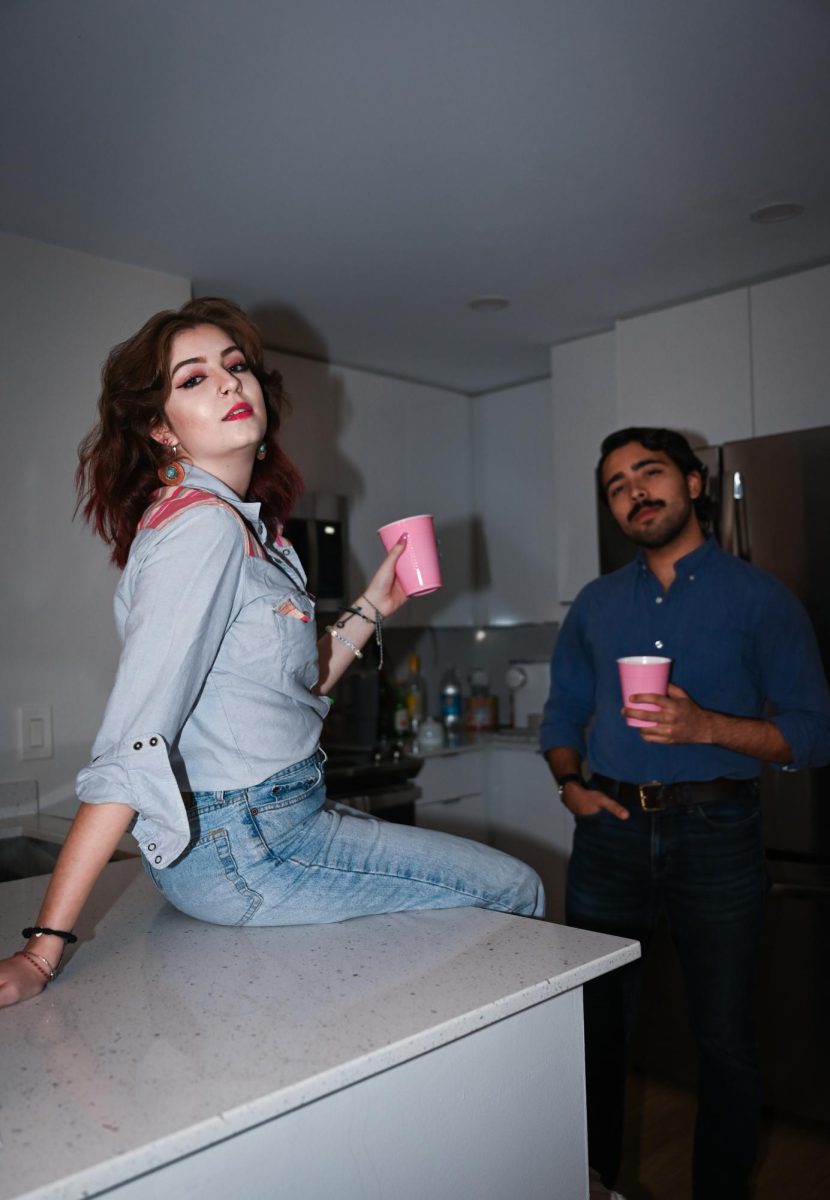 For the sake of looking trendy, we end up with a bunch of clothes that we don't wear out—and stores are left to dispose of all the inventory they don't sell. According to a study conducted by the Ellen MacArthur foundation—a truckload's worth of clothes is either dumped into a landfill or incinerated every second because these clothes have nowhere else to go—we are literally mass-producing carbon emissions for our 'fits. 
I'm not a fan of incest, but this is the only time I don't condone diversifying the jean pool.
And despite the advent of post-consumerism, less than one percent of these garments actually get recycled. Just because some flagship store has a donation box or an upcycling drive doesn't mean those clothes are going anywhere. 
Textile recycling shreds old garments into fibers that are cleaned and realigned before being spun into a yarn that can be woven into fabric again. But this is impossible when there's more than one fiber already in the fabric—which is usually the case with denim. Most blends nowadays contain cotton fibers, some kind of polyester, and lycra fibers—which is what gives jeans their stretch. Most of these clothes end up emitting carbon in a landfill somewhere because they just can't be recycled. 
When all we do is chase trends, we forget what it feels like to actually wear something. It's not about looking like an aesthetic, it's about looking like you. Fabric is the body's way of taking up space. When I put on an outfit, I am wearing my insides. Style is vulnerable, and trends are anything but. 
This is not a filler story about fast fashion—this is my love letter to denim.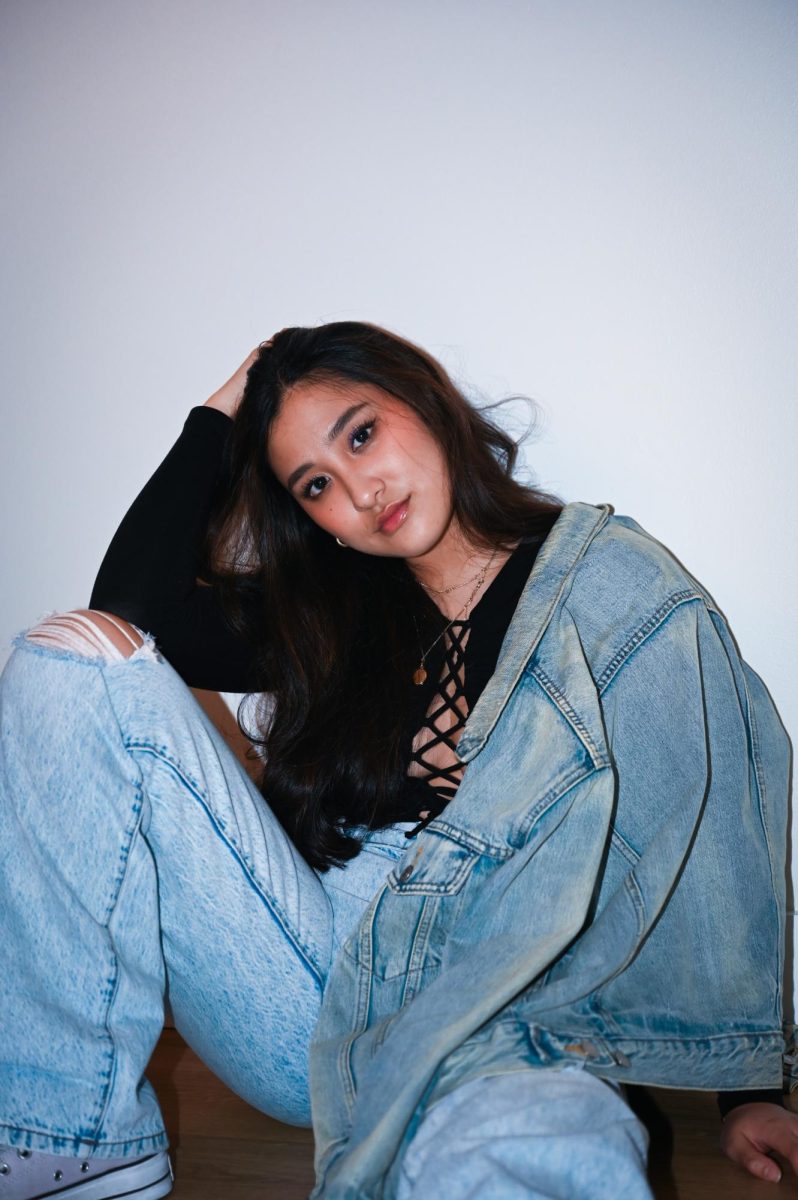 We shouldn't have to pollute to have style. I am not ok with the industry standard—and neither is Kingpins. The denim world is slowly changing, but only because we give a shit. 
Lyocell fibers are a closed loop alternative to cotton—i.e. all the materials used in production can be reused again. The process starts with ethically sourced cellulose from tree trunks that are cut into wood chips which are then boiled to a pulp and melted down into a honey-like consistency, before being extruded through an ultra-fine showerhead-esque filter to make fibers that are spun into yarn and woven into denim.
Dyeing the yarn post-spin takes a lot of water, but yarn made from lyocell fibers can be dyed before it's even processed. This is called dope-dyeing. While the molten pulp mixture is still liquid, indigo pellets are added to the "dope" before it gets extruded. The fibers come out blue. It doesn't stain. 
With that being said, growing cotton still takes a shit ton of water. 
The greenest option is just working with the jeans we already have. We should all be wearing clothes until they're worn out.
Taking care of your clothes is self-care—and that includes wearing them until they fall apart. 
Denim taught me what it means to truly "love" and outfit. I met a pair of jeans that were older than me once; I could see where they'd been worn the most and I wanted to feel them there. I wanted to know what it felt like to have my clothes know my body deeper than all my lovers—and that's what style means to me. It's not something you can buy. 
Wash cold—with hands if you can, and wash as sparsely as possible. Avoid tumble drying and hang them instead. Machine heat will only damage the fibers, shrink the fit, and speed up aging. Find seams with twin-needle stitching in a zig-zag or parallel pattern, look for hardware like metal rivets and #5 brass zippers, and pick 100% cotton labels over synthetic blends—these are all indicative of longevity. Selvedge denim, sometimes sold under "raw" denim, has self-finished edges that won't fray. If it's not comfortable, don't buy it. 
But if you already have a pair that you regret buying, don't trash them either.