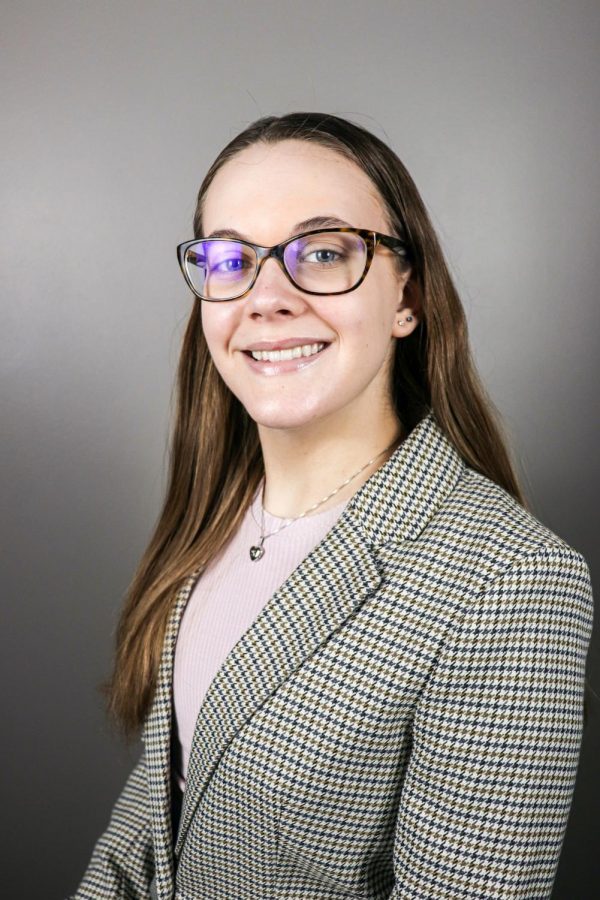 Photo: Courtesy of Gabi Jonikas
Writing, Literature and Publishing: Gabi Jonikas, Sophomore
March 18, 2021
Right now, I'm in Introduction to Electronic Publishing and it's supposed to be very interactive and discussion-based, but now we do all the video and audio recordings [for podcasts and video assignments] over Zoom. That's definitely very different and prevents us from making high-quality projects. All the discussion-based classes have become isolated and a lot more lecture based because of the distance between us. 
My copyediting course [is] … one class where the traditional classroom setting really would have benefitted us. [The] format is difficult to do on Zoom because there's no whiteboard, so the teacher can't write down a sentence then draw the copy edit marks on. Instead, it's just pulling up a PDF and drawing on it on the Zoom whiteboard, which is kind of hard to read sometimes. 
I think the quality [of my education] has declined. I took a literature class every semester except for this one because of my experience last semester. The flex learning plan was just not good. Before, I found myself engaged in my literature classes, and I'm not a big fan of literature. I really enjoyed talking to my peers and the teacher and having meaningful discussions, but now all of that is gone. When we're on Zoom, no one has their camera on, and the teacher just lectures for two hours and we leave. I found myself not wanting to do the readings anymore and that was when I knew I needed to take a step back from literature classes.