10 Chinatown businesses to support this Lunar New Year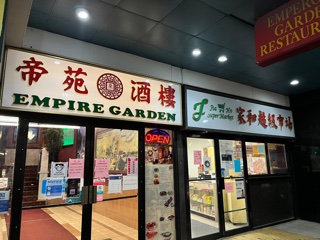 Lunar New Year falls on Feb. 1 this year, and Emerson students have the perfect opportunity to support businesses in neighboring Chinatown. This community has a rich and vibrant history, and students can walk a few blocks down from campus and explore what Chinatown has to offer.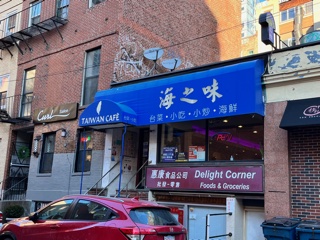 Taiwan Cafe is a Chinese restaurant suited for family outings or late-night meals, with operating hours spanning from 11:00 a.m. to 1:00 a.m. daily. Some popular menu items include stewed minced pork over rice and House Special fried pork chop on a rice platter. Whether you're dining in or ordering online, the restaurant offers a reliable combination of hearty and fresh ingredients.
For classic Chinese platters with a modern spin, try Spicy World. First-year visual and media arts major Olivia Hu said the spiciness of the food reminded her of the dishes she grew up with. "Most importantly the place is super-cheap, the skewers are a dollar each," said Hu. Spicy World is located at 7 Beach St., and operates from 11:00 a.m. to 9:30 p.m. daily.
One of the most recognizable boba chains, Gong Cha is a go-to for many Emerson students. Gong Cha offers classic milk teas and slushies at 40-44 Harrison Ave from 11:00 a.m. to 10:00 p.m. daily. "It's small and simple, it doesn't push any boundaries, but it does what it needs to do," said first-year visual media arts major Brooks Walker.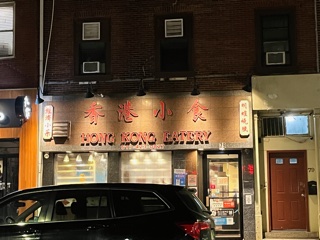 The 30-year staple of Boston's Chinatown, Hong Kong Eatery, serves Cantonese cuisine. Located at 79 Harrison Ave, the restaurant's vibrant menu invites Bostonians to enjoy items such as scallion pancakes, wontons, and seafood porridge from 9:00 a.m. to 10:30 p.m.
Another classic dumpling business in the area, Gourmet Dumpling House offers a vibrant menu alongside its dumplings and buns. We recommend checking out the spicy salt and pepper fried calamari or pan-fried pork buns from 11:00 a.m. to 1:00 a.m. at 52 Beach St. "It's a really cute, small place to go with your friends and to enjoy yourself basically," said first-year creative writing major Elise Guzman.
For all your beauty and care needs, check out Tao's Beauty at 35 Harrison Ave. According to their website, Tao's offers "personalized and honest customer service," and provides Bostonians with makeup, skincare, and hair products. Browse in-store or online and find your next beauty routine, as well as household items, snacks, and gifts. 
As a convenient and accessible grocery store, Jia Ho provides fresh vegetables, fruits, meats, and seafood. Located at 692 Washington St. and operating from 8 a.m. to 8 p.m. daily, Jia Ho can be a crucial supplier for dinners at home with your friends or 3 a.m. snack fuels.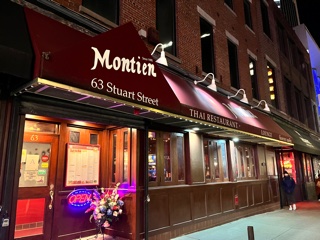 Located at 63 Stuart St, Montien Thai Restaurant offers a regular and authentic Thai menu to their customers with an array of options. Montien Thai Restaurant is open Monday through Thursday from 11:15 a.m. to 9 p.m., and Friday through Saturday from 11:15 a.m. to 10 p.m. 
For a vegetarian version of Thai cuisine, My Thai Vegan Cafe prepares classic platters with veggie meat substitutes. Enjoy your favorite soups or stir-fried noodles with vegan-chicken, vegan-shrimp, or tofu ingredients. My Thai Vegan Cafe is located at 3 Beach St. and is open from 11 a.m. to 10 p.m. Sunday through Thursday and from 11 a.m. to 11 p.m. Friday through Saturday.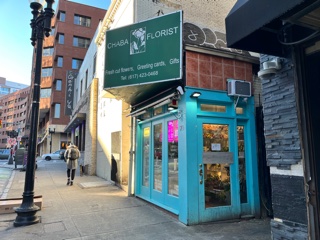 Chaba Florist provides the perfect flower arrangements for any occasion ranging from birthdays, weddings, graduations, and anniversaries. Customers can order online for delivery or pick up at 71 Stuart St, Monday through Friday from 10:00 a.m. to 5:30 p.m. and Saturday from 10.00 a.m. to 4:00 p.m.
This list is just a glimpse of all the businesses in Chinatown. While we recommend supporting these businesses during Lunar New Year, we hope that more Emerson students continue supporting Chinatown and other Asian-owned businesses even after the holiday.