Artist and professor Daniel Callahan appointed president of the Roxbury Cultural District board of trustees
Multimedia artist Daniel Callahan, an affiliate professor of Emerson, has been appointed by the Roxbury Cultural District as the president of the board of trustees. A resident of Roxbury, Callahan said that this appointment is his way of giving back to the community which helped support him as an artist.
"The job of the artist is not only just to create art, it's also to create the environment where art can thrive," Callahan said. "It's about creating art that touches people and that somehow enriches their lives."
President Callahan said he will target the issue of gentrification in Roxbury, a neighborhood where housing prices increased 100 percent from 2014-2019, according to Point2Homes. He said that the development of the neighborhoods is a threat to the local culture.
"For the most part, the people who gentrify don't know that's what they're doing," Callahan said. "They really have no way of changing that. The most important thing is to become aware of any effort to preserve the arts and culture of a space."
Roxbury is one of the oldest neighborhoods in Boston, known in recent decades for its cultural diversity. 57 percent of Roxbury's residents identify as Black and 30 percent identify as Hispanic, according to a 2017 study from the Boston Planning and Development Agency. Yet as the racial and ethnic diversity of the neighborhood grew, the economic disparities expanded as well—years of redlining and blockbusting by real estate groups continue to harm the community in 2021.
The threat of gentrification lies heavily in the fact that in 2017, 80 percent of Roxbury's 19,046 housing units were renter-occupied, leaving the fate of those who rent at the hands of the 20 percent who own property.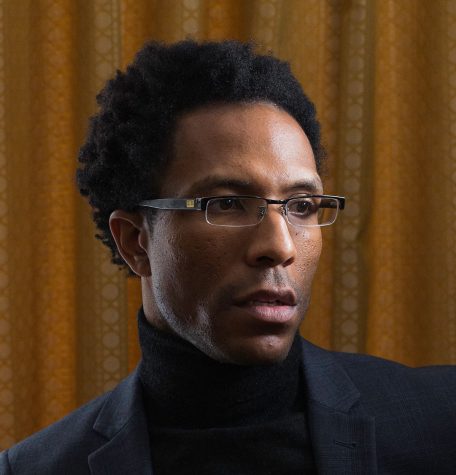 This leaves room for developers to purchase property and raise rent prices, driving current inhabitants away due to income disparities. The median average income for Roxbury residents was $27,721, compared to $62,021 throughout the rest of Boston, according to the Boston Planning and Development Agency.
"Finding ways to safeguard and preserve the culture that's there as this development is happening there is a number one priority of ours," Callahan said in an interview with The Beacon. "Affordable artist housing is something that we're really advocating for."
Callahan said a large portion of the work that the Roxbury Cultural District does is about connection in terms of giving power and voice to the arts already within Roxbury.
"Our plan of attack is not to recreate the wheel. We're more about adding spokes to that wheel to strengthen it," Callahan said. "A big part of that is connection."
Callahan said that part of that connection is working with other cultural organizations such as the Roxbury Innovation Center as well as local artists, the state, and the city to identify, uplift and support the artistic community of Roxbury. 
"It's really about trust-building, and it's about relationship-building," Callahan said.
Callahan said that Emerson should look at Roxbury as an "arts center" by bringing artists and prospective students from those communities to Emerson.
"If [Emerson] can do more investment in the community through community partners to pique the interest of teens and youth, that would be an investment that's really important," Callahan said. 
Callahan, who has lived in Roxbury for 12 years, is an artist in his own right. His work, which spans film and design, has been featured locally at the Museum of Fine Arts, the Isabella Stewart Gardner Museum, and the Institute of Contemporary Art. 
As an artist, Callahan said he feels he has matured as a person and that his art is pushing him beyond himself. He is currently working on a new piece that addresses the dual pandemics of COVID-19 and systemic racism.
Callahan said that while being president of the Roxbury Cultural District has him juggling his responsibilities with his own artistic practice, taking on the role is part of his process. 
"Once you've centered yourself, it's about moving out and bringing your craft and abilities to other people," Callahan said. "That's been the next step in my artistic career."