ArtsEmerson leadership to change in new year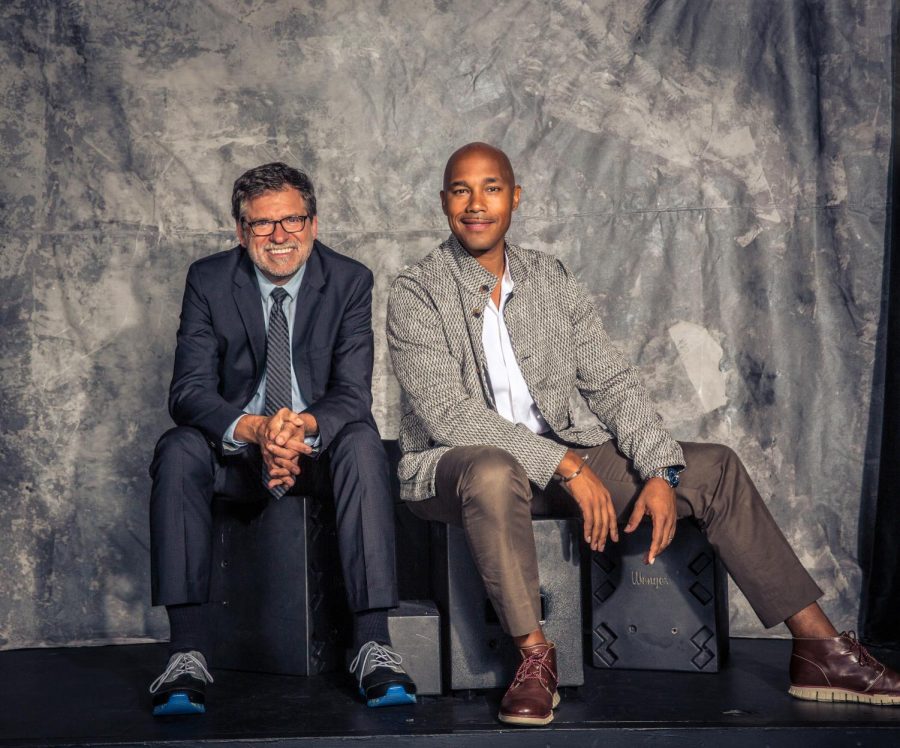 ---
David Dower will step down from his leadership roles at Emerson's Office of the Arts, ArtsEmerson, and HowlRound at the end of 2020, according to a college announcement last week. 
Current ArtsEmerson Executive Director David C. Howse is slated to take over as Vice President of Emerson's Office of the Arts on Jan. 1, 2021. Dower and Howse jointly led a large portion of the college's artistic ventures since 2015—so much so that they are sometimes referred to as "the Davids."
"Under the joint leadership of [Dower and Howse], ArtsEmerson has joyfully become Boston's leading presenter of contemporary world theatre and an organization that has strengthened the College's expressed belief that arts can and should play a critical and leading role in civic transformation," President Lee Pelton said in an email. 
ArtsEmerson will begin searching for a new Director of Artistic Programming this January. 
Dower will continue his professional journey in San Francisco as executive producer of the U.S. branch of The 7 Fingers, a Montreal-based artist collective. 
We choose information accessibility
News and the truth are under constant attack in our current moment, just when they are needed the most. The Beacon's quality, fact-based accounting of historic events has never mattered more, and our editorial independence is of paramount importance. We believe journalism is a public good that should be available to all regardless of one's ability to pay for it. But we can not continue to do this without you. Every little bit, whether big or small, helps fund our vital work — now and in the future.
"Through the years [Dower] and I have led together, ArtsEmerson supporters have commented often to us about what appears to be our deep friendship and capacity for effortless shared leadership," Howse said in a statement. "Though there is a bittersweet tinge to this transition for both of us, there is also joy and a tremendous sense of accomplishment."
The two worked together for the past five years and shared a passion for both the programming of ArtsEmerson and the culture shared between the employees on the team. Howse said now they work as a tight ensemble dedicated to unified vision and set of values.
"It's this team that has created the success for which ArtsEmerson has been recognized locally, nationally, and internationally," Howse said in a statement. "And I have complete confidence in the future of ArtsEmerson, and that this team will continue to evolve and elevate the organization going forward."
The goal of ArtsEmerson remains to keep the company as one who serves all of Boston, connecting audiences despite differences.
"Like a director who knows when the show is ready to open, Institutional leaders have to be able to recognize the moment where it is time to transition from the energy of building out a vision to the energy of sustaining it. In every long-running show, the director leaves the process after opening night, so that the ensemble gathered around the vision can sustain, evolve, and deepen the performance as it goes on. A little over a year ago, recognizing that ArtsEmerson had 'opened,' I understood the moment had come for me to make plans to step aside."
Taina Millsap, Living Arts Editor
Taina Millsap is originally from Fortaleza, Brazil, but calls San Diego, CA home as well ever since she moved there in 2013. She is currently the Beacon's Living Arts Editor and loves being able to highlight...