Basketball shows up strong for NEWMAC Academic All-Conference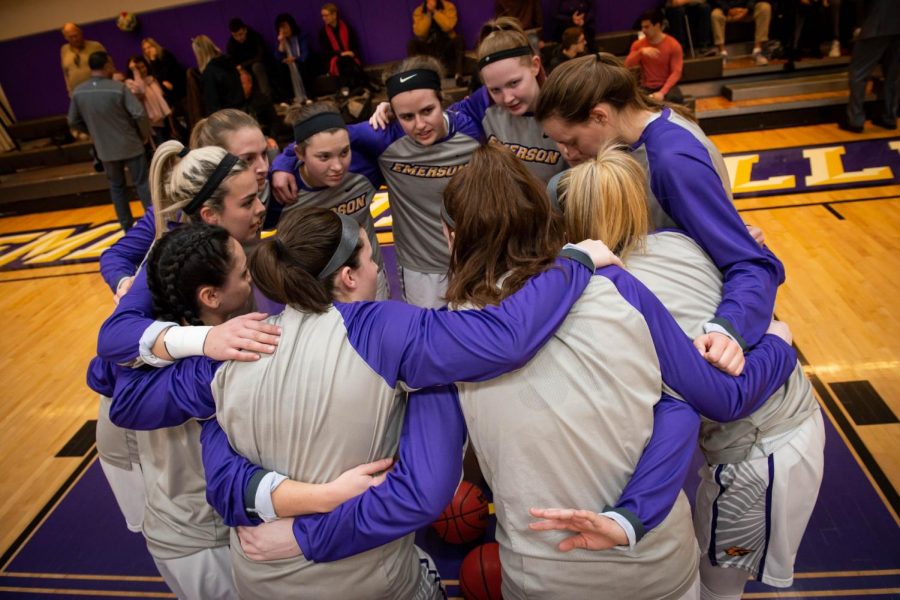 By Emily Cardona, Deputy Sports Editor
February 26, 2020
The men's and women's basketball team earned 13 spots on the NEWMAC Academic All-Conference teams for the 2019-2020 season.
The 13 student athletes are required to have a minimum of a 3.5 grade point average out of a 4.0 scale and reach second-year academic status to be eligible for the all-academic award.
"Not surprising at all because our kids do really well academically, and they are very good and hard-working students," women's basketball head coach Bill Gould said in an interview.
Both men's and women's basketball teams are tied with the Massachusetts Institute of Technology for first place in the academic all-conference selections.
Women's basketball filled nine of the 49 spots across the NEWMAC conference. For seniors Natalie Clydesdale, Kate Foultz, and Quinn Madden, this is their third straight year receiving this award. Sam Boyle, Ashley Toner, and Rachel Davey have earned the all-academic for two years straight.
We choose information accessibility
News and the truth are under constant attack in our current moment, just when they are needed the most. The Beacon's quality, fact-based accounting of historic events has never mattered more, and our editorial independence is of paramount importance. We believe journalism is a public good that should be available to all regardless of one's ability to pay for it. But we can not continue to do this without you. Every little bit, whether big or small, helps fund our vital work — now and in the future.
Four men's basketball players received spots on the all-academic team. Sophomores Nate Martin, Trevor McLean, and Zachary Waterhouse are first-time honorees, while it's senior Ben Holding's third straight year earning the all-academic award.
"I am very proud of the commitment that I put in my grades," Holding said in an interview. "It is a lot of work but it takes commitment to be a student athlete."