BCE senior capstone students work to provide Boston Music Project a new PR plan
As part of the business of creative enterprises senior residency capstone class, four seniors are partnering with Boston Music Project nonprofit to promote their local school music programs. 
The 501(c)(3) organization strives to provide kids of all ages with a safe space to grow, both musically, socially, and emotionally. BMP builds a community with the art of creative expression through music, allowing kids to bond and communicate with their peers by having similar interests. 
Founded in 2011 by Graciela Briceno and Boston Public School principal Simon Ho, the project offers before, during, and after school programs to make orchestras easily accessible for students. BMP participates in eight schools across Boston and the Greater Boston area: Josiah Quincy Elementary School, Josiah Quincy Upper School, Oliver Hazard Perry School, Roger Clap School, McKinley Middle School, McKinley South End Academy, McKinley Preparatory School, Margarita Muniz Academy.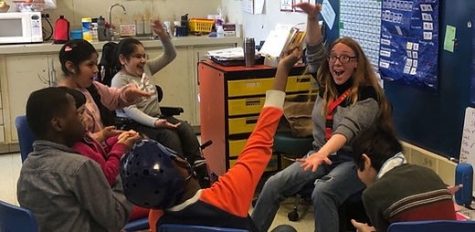 The group of Emerson students working with BMP includes Jarred Houston, Sara Hanellin, Sean Leahy, and Nikala Cunningham. Taught by professor Bob Lyons, the capstone course, which divides the 12 students into three groups, began their work last semester by pitching for three Boston companies: BMP, Double Elvis, and MK3 Creative. 
"Our final for the end of that first semester was presenting to all three of those companies, our professor was in communication with those companies, and they picked what group they wanted to work with," Houston said. "BMP is the one that stuck for us."
All four students said they were lucky enough to get BMP, being the most attractive company to them. The music program spoke to them, leading the group to put in more effort and prioritize their BMP presentation. 
"Everyone in our group kind of wanted to work with BMP the most because all four of us have some background in music and also wanted to work with a nonprofit and with kids," Cunningham said. "That was the one we were hoping for." 
This semester, the group is creating a PR plan to promote BMP's work and successful businesses and news outlets in the Boston area during the pandemic. For the second half of the year, the capstone class is more focused on workshopping with their selected groups, utilizing class time for updates, and getting helpful feedback from Lyons. 
"Essentially, we're just trying to get them PR on a grand scale or small scale, either way just to set them up and hopefully when we finish this semester, they can take what we started building the groundwork for and use it going forward," Leahy said. "Right now, we're still on those neighborhood papers. We're sending out emails that are catered to what's going on at that school specifically."
The group has reached out to some contacts including The Jamaica Plain News and The Dorchester Reporter. They also plan to expand into The Boston Globe and secure a TV news spot to highlight BMP's accomplishments over the past few years. They want to build and utilize local resources, particularly where BMP schools are located. One school the group is particularly interested in spotlighting is Jamaica Plain's Margarita Muniz Academy, where students created a completely self-composed album.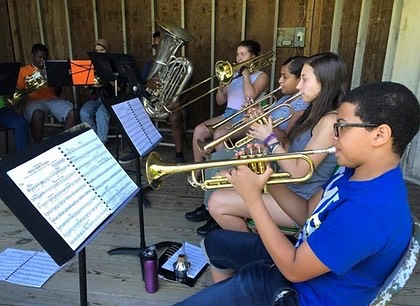 In the fall, they were able to sit in on a weekday before the school's morning program. This opportunity really showed students what BMP is about, further highlighting their mission to transform the learning environment for Boston's youth. 
"To be able to see firsthand for ourselves and all the work they do, we are all really happy we're able to be lucky enough to get selected by BMP," Houston said.
Though BMP typically starts with orchestra, other instruments are also available to learn, as well as digital music. Their program is offered in both Boston public and private schools.
"They have 17 or 18 teaching artists that are super successful talented musicians who just teach the kids to basically give them something to look forward to each week," Hanellin said. 
As an El Sistema nonprofit, BMP thinks of effective ways to achieve development in music education. The program's significance was notable when the group first visited, seeing the 50 to 100 kids that were there, with an overall 40 percent of the school's population that participated in BMP. 
"One of the main reasons we wanted to work with them is because they care so much about Boston youth and giving kids that might not be comfortable in a social setting a place to go," Hanellin said. 
At such a stressful time on a global scale, Hanellin emphasized how important this educational experience is in different aspects.
"They're not just teaching them music, they're teaching them life skills which is super important, especially since the kids have to go through a whole pandemic," Hanellin said. "They've been through a lot, so this is a huge thing for kids in Boston."