Boston students gather to protest gun violence
Emerson students joined demonstrators from other Boston universities in front of the Massachusetts State House on Feb. 24 to call for stricter gun control legislation in light of the recent mass shooting at Michigan State University.
Sophomore business of creative enterprises major CJ Hoekenga, a survivor of the 2012 mass shooting at Sandy Hook Elementary School in Connecticut, addressed the crowd of approximately two dozen protesters. 
"Our voices matter, and it's time to make them heard," Hoekenga said.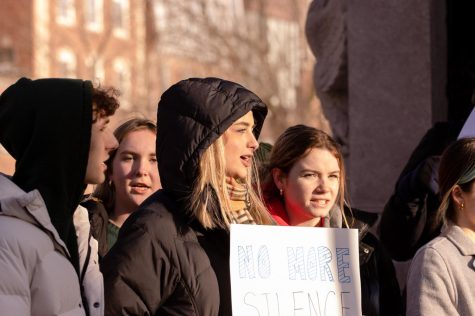 The students present were joined by public officials including Massachusetts Sen. Edward J. Markey, who commended the leadership of the younger generation and called for bolder legislation against gun violence. 
"We are the gun capital of the world and we have to put an end to it," Markey said. "We need a federal assault weapons ban now. We need universal background checks now. A national red flag law now."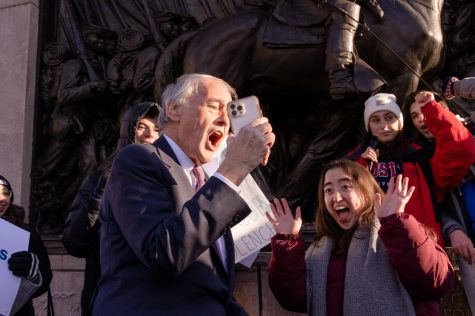 The rally took place in the wake of the shooting at Michigan State two weeks earlier, in which a 43-year-old man unaffiliated with the university killed three students and wounded five others before fatally shooting himself.
"By many, we have been coined the 'school shooting generation,'" Hoekenga said to the crowd gathered. "This was an identity that was forced upon us by the world that we were born into … Despite this, this is not the world we have to live in. We may be the school shooting generation, but let's also be the generation that tackles the issue of gun violence … The time is now and the change is us."
Material used in this article was first reported by The Boston Globe.