BRÜZD produce finds home through junior's endeavor
After learning about food waste in his Food and Nutrition class, junior interdisciplinary major Parker Hughes decided to create his own solution—BRÜZD, a startup company with a twist on the farm-to-table model, delivering "ugly" produce directly to the doorstep of subscribers.
All produce comes from local farms in Sharon, Ma. and Phillipston, Ma., delivered straight to your door for $20 per bag. The service is only available to subscribers in Boston and Cambridge. Upon announcing its birth, BRÜZD quickly reached capacity. There is currently a waitlist of 80 individuals wanting their subscription of ugly produce. While the client list is at capacity, anyone in the Boston area can place a one-time order for a standard bag of produce. Orders are placed through bruzdfoods.com.
"We had to put a banner on our website saying we were at capacity," Hughes said. "We made a priority waitlist for people if they wanted to get a package faster, they could buy a box now and we'd keep them updated."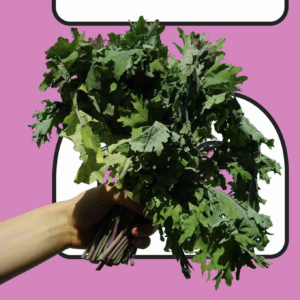 BRÜZD currently has under 100 subscribers, but once storage is upgraded they aim to supply over 100 people with regular produce deliveries.
Hughes said the InnovateEDU club at Emerson planted the seed for this business model during his sophomore year. His original idea was to create smoothies and juices out of misshapen or otherwise imperfect fruit. Hughes teamed up with lifelong friend and Boston College student Alex Wong shortly after the club culminated in its annual Demo Day event in the spring of 2018.
Hughes spent the summer subletting an apartment in Allston and working on executing his juice delivery service. But after eight parking tickets, multiple dead car batteries, two trips to the tow yard, and one self-described mental breakdown later, Hughes decided to effectively eliminate "cosmetically imperfect" produce waste through a delivery service. He has since closed the door on his juice company and transformed it to BRÜZD.
"He basically pitched his idea to me, and after he finished explaining, he said, 'I'm going to take this full-scale whether you help me or not. Are you in?'" Wong said. "It was a bit overwhelming, but I realized that it would be a lot of fun to work with one of my earliest and best friends on a project that was so much more impactful than the internships that I was lined up to do as an econ major."
Hughes said the inspiration for BRÜZD came from early business endeavors dating back to elementary school.
"When I was in fourth grade, me and [Alex Wong], we were in a little business competition where we made a vending machine you could put in your car," he said. "When I was selling smoothies in high school, he was making bread and pastries and homemade pretzels and selling them in school as well."
When Hughes enrolled at Emerson, he said he knew he wanted to continue his entrepreneurial streak. He took the Food and Nutrition course his freshman year and began learning about food waste.
"The professor was really big on food waste and gratefulness about what we put in our bodies," said Hughes. "I knew at that point, when she talked about the problem of food waste and I was being educated the first time, 'Oh, this is a massive opportunity.'"
While Hughes and Wong enjoyed the juice business, they soon recognized a bigger issue that would prevent the company from succeeding long-term.
"We ended up running into these huge, logistical issues because there's a gap in the supply chain," said Hughes. "Even though farmers have all this supply that they were willing to give to us, there was no distribution network to get it to the facility where we were making the juices."
Hughes and Wong said transitioning into a produce delivery service and ditching the juice idea proved to be a hard but necessary decision.
"I remember sitting in my car just having a mental breakdown before I realized there's only one way to move forward, which is what we're doing now, but it was just such a huge leap," Hughes said.
They shifted their business model in June and were operating with a list of about 10 clients via Facebook within a month.
"You can do all the research you want and look at it from every angle possible, but you just have to run into it face-first while at a full sprint to realize it's there," Wong said. "And yes, realizing our mistake, hurt that bad. That was a terrible week."
The duo said they are planning to start an event series called "Seconds, Please!"
"The goal is to bring awareness to the problem of food waste while showing people that ugly produce is just as delicious as pretty produce," said Wong.
The first event of the series is a plant-based Thanksgiving dinner held on Nov. 15 at WeWork Mass Ave. According to Wong, a local Cambridge restaurant will use BRÜZD produce to create a meal. The name of the restaurant has not been announced yet. Hughes and Wong will donate 25 percent of the net profit, and all the leftover food to the non-profit organization Food For Free.
Hughes and Wong said they are looking to upgrade their storage space to accommodate a larger clientele, which Hughes anticipates will be done by October.
"Our business is largely a game of growing three factors simultaneously, all of which are critical to the success of the business: the supply of produce, the storage, and the customer demand," said Wong. "The current challenge is really getting to know the sensitivities of these three 'knobs' inside and out, all of which are new to us given that we've switched our business model entirely about two months ago."