Co-founder of Democracy Builders arrested on federal wire fraud charges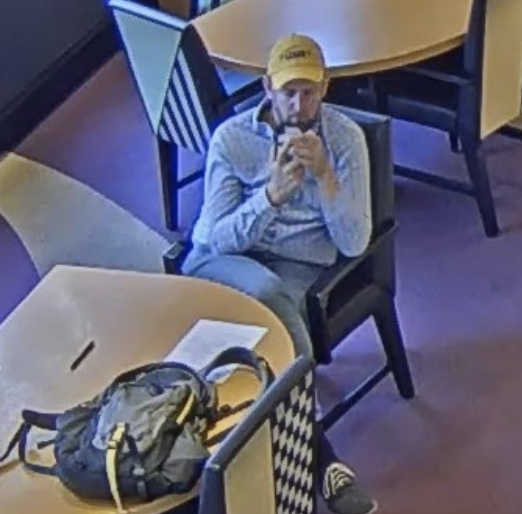 The co-founder of Democracy Builders, the non-profit that owns and operates the former Marlboro College campus, was arrested Tuesday on federal charges of wire fraud, money laundering, and making a false statement to a bank. 
Seth Andrew allegedly stole $218,005 from Democracy Prep—a nationwide network of charter schools he founded in 2005—in order to get a lower interest rate on a home loan, according to a statement from the Southern District of New York U.S. Attorney's office. Andrew was arrested Tuesday morning and is set to appear in federal court Tuesday afternoon. He faces up to 70 years in prison, according to the statement.
Andrew's attorney said Andrew plans to plead not guilty to all charges, though the plea was not required when Andrew was released on $500,000 bail after an initial appearance in court. 
In a statement to The Beacon on Tuesday, the Democracy Builders Board announced the removal of Andrew from his position as Board Chair effective immediately and restricted his access to financial accounts and resources. 
"The Board of Directors takes its fiduciary role and responsibilities seriously and will ensure that contributions made to Democracy Builders Fund are used for the mission and intended purposes of Democracy Builders and its various projects and programs," the statement reads.
Last year, Andrew and Democracy Builders purchased the Marlboro Campus at a far lower figure than Emerson initially valued the property, while multiple complaints over alleged racism at Democracy Prep came to light. 
Democracy Builders planned to start a new hybrid-education program on the former campus called Degrees of Freedom. The first Degrees of Freedom program is slated to launch in September. 
Chandell Stone, CEO of Degrees of Freedom, said the program is conducting an internal review "to ensure all proceeds designated for the [Degrees of Freedom] program have been appropriately managed." Stone also said Andrew has been removed from the Degrees of Freedom Board, and that she still anticipates launching the program in September of this year.
The sale was a part of the Emerson-Marlboro merger, which saw Emerson absorb $22 million in endowment funds from Marlboro. In exchange, Emerson renamed the Institute for Liberal Arts & Interdisciplinary Studies after Marlboro and will educate Marlboro's remaining student body.
Kevin Quigley, former president of Marlboro College, declined to comment. 
Democracy Prep called Andrew's actions a "profound betrayal" and said they were made aware of the alleged crime from a new series of financial security measures instituted in 2019, in an email to alumni obtained by The Beacon. Democracy Prep alerted federal authorities after the security measures showed the alleged removal of funds and said they have since been cooperating fully. 
It is unclear whether the Vermont Attorney General's Office was made aware of the investigation prior to approving the sale and merger in July 2020.
In a sworn affidavit, the FBI agent in charge of the case said Andrew stole the money from Democracy Builders reserves, then made a series of financial moves in an attempt to conceal the original source of the funds. Andrew allegedly tried to reappropriate the funds and make them look like funds from Democracy Builders, identified in the affidavit as "Civic Network-1." 
Andrew was seen on surveillance footage making one of the two fraudulent transfers, wearing his signature yellow hat. The money that was taken from Democracy Prep was later processed into a Democracy Builders Fund, Inc bank account, according to the affidavit. 
FBI Assistant Director William F. Sweeney Jr. said in the Department of Justice statement that "Today Andrew himself is learning one of life's most basic lessons – what doesn't belong to you is not yours for the taking."