College admits highest number of first-time international students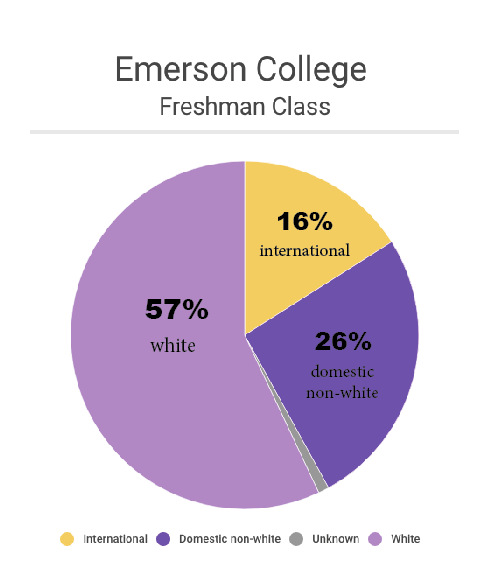 The Class of 2022 delivers the highest numbers of international students in the school's history. This follows the college's record-high number of applications for the 2018-2019 school year.
Out of 925 first-time undergraduates, about 16 percent, or 148 students, come from abroad, according to data provided by the Office of Undergraduate Admissions. The international freshmen represent 21 nations other than the United States, from regions including Asia, Central America, South America, and Europe. The continent of Asia, including Turkey, accounts for 122 of these students. 
Ruthanne Madsen, the vice president for enrollment management, said the number of international applicants surprised her. International students made up about ten percent of the applicant pool. The college admitted nearly half.
Other demographics for new first-year students are consistent with last year's results.
This year, about 14 percent, or 130 students, self-identified as Hispanic, which reflects a similar rate from last fall. Black or African-American students grew from three percent last year to four percent this year.
White students continue to represent the majority of enrollment at 57 percent, or about 528 students. The number declined from 64 percent, or about 598 students, last fall.
Madsen believes international students feel drawn to Emerson because of its ranking as a top ten school in the northeastern region, according to the U.S. News & World Report.
"The brand is very strong. The outcomes are very strong," Madsen said. "Our students do go on to do great things in the industries that they choose."
Madsen noted a pattern of decline amongst the international student enrollment at other universities nationwide.
"There are many schools reporting that their international enrollment is down," Madsen said. "So we were fairly aggressive with the number of students we admitted in the international population because it was a huge cloud of uncertainty. We didn't know what would happen."
42 percent of the Class of 2022 is considered diverse or multicultural. The college uses diverse as an all-encompassing term that includes both non-white and international students.
Emerson records enrollment data using the Integrated Postsecondary Education Data System, or IPEDS. The system requires colleges to list international students as unknown, because the college doesn't require international students to disclose their race or ethnicity.
Domestic students who chose not to report their race or ethnicity in their application also fall under the unknown category. Unknown students are not considered diverse, according to Madsen.
Emerson currently lists international students as its own category, rather than placing them in the unknown category.   
"If an international student is here, they should be considered in our diversity numbers," Madsen said. "They are bringing a diverse background, a diverse perspective. They are bringing a level of diversity that is important to our community."
Esme Wang, a freshman visual and media arts major from the Guangdong province in southeastern China, cited the VMA program and an accepting atmosphere as her motivation for enrolling at Emerson.
"The film production program is pretty cool and really nice," she said. "I really wanted to come here. I heard that Emerson is pretty artsy and I just like the vibe."
However, Wang admits sometimes she feels lost when professors lecture American-specific topics.
"It's kind of my choice to come to another country so I know that I might face some difficulties," Wang said. "I think it's kind of just a responsibility when you're choosing this. I want this, so I know it might take extra work for me to get as good as others."
Sophomore Anry Li, an international student orientation leader, connected with freshmen while working at the Office of International Student Affairs. Her work includes processing visas and guiding fresh faces.
"Most of them have trouble adjusting," Li said. "They say, 'I don't know how to talk with the local students,' or 'They speak too fast I cannot understand them.'"
With a large influx of international students, the college now faces the responsibility of aiding them in settling on campus. A working group involving enrollment management, academic affairs, the social justice center, and international student affairs evaluates potential need.
"That's our focus now," Madsen said. "We really are diving in to determine how we can help our students succeed here."