College will now allow community members to choose pronouns on Canvas
A recent college update to Canvas, Emerson's online learning platform, now allows for users to change and display pronouns on their profile.
Users can now choose from six different pronoun options—she/her, he/him, they/them, ze/zir, name only, or self describe—to be displayed next to the user's name, a Sept. 8 email from Vice President and Dean of Campus Life Jim Hoppe said.
Emerson's update comes months after Canvas added the pronoun feature to its website in January 2020, a change that Director of Instructional Technology Group Jenn Stevens said she has pushed for in recent years. Stevens said users could always change their name on Canvas, but displaying pronouns was not an option until the new feature rolled out. 
"I had been hassling Canvas," she said. "Like 'Hey, what about pronouns, we really need pronouns…for the love of god, please, pronouns.'"
The update has been met with mixed reaction from trans and gender non-binary students. 
Junior Claire Rodenbush, who uses she/her and they/them pronouns, said they think the college doesn't deserve praise for this change, as they feel it should've been implemented sooner.
"I won't deny [that it's] a good thing, but it does feel like it's very low-hanging," Rodenbush said. "It's not worth congratulating the administration because it should have been there from the beginning."
Stevens said the college could not immediately enable the pronouns feature after the January update because it would have required them to also allow name changes through Canvas. Administrators were already in the process of implementing their own name change process through the Office of Intercultural Student Affairs when the January update was released. Canvas has since enabled the pronouns feature without requiring a change in the naming process. 
Students can set their pronouns in Canvas's settings.
At one point, students could update their name on Canvas at any time. Administrators disabled this name change setting in August because of logistical issues that interfered with the college's official name change process through an administrative software application known as Banner. Now, when students request a name change, they must fill out a "self-service form," as termed by Director of Intercultural Student Affairs tamia jordan, who prefers to lowercase her full name. The college then processes the request through Banner and makes a name change in all places where the student's preferred name can be legally used. 
Multiple students were disappointed that Canvas only allowed them to choose one pronoun option when the feature was first released, because some individuals use multiple pronoun series. 
"It's an oversight, but it's a big oversight that forces people to choose," Rodenbush said. "And…if they have to choose, [they] probably just aren't going to, which then just defeats the point of enabling it."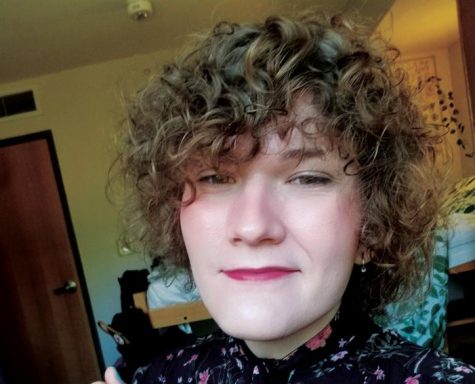 jordan told the Beacon via email that the college will be adding a she/they and he/they pronoun option to Canvas in the next few days.
Stevens and jordan said the college is also creating a similar process for handling pronouns in a potential Banner update set for 2021 that would allow students to update their pronouns on all platforms, including Canvas, automatically. When this Banner update becomes available, students will no longer be able to change their pronouns on Canvas, but will be able to request pronoun changes for any reason through Intercultural Student Affairs—just like they would request a name change. 
Senior Jayse Matrishon, who uses he/him and they/them pronouns said he is happy to see the college try to be more inclusive, while acknowledging they often make mistakes in the process.
"It's a fun double-edged sword of wanting more progress while what's in place still needs work," Matrishon said. "I definitely think Emerson's trying. It just sometimes feels like they do a couple steps in one direction, have a big celebration, and then forget to check in on it." 
He also said he was pleased with the inclusion of ze/zir, a singular gender neutral pronoun.
"Most of the time, if there's a pronoun option, it's just he, she, or they," Matrishon said. "I just hope that [college officials] don't just stop there and think that everything is done."
jordan said that she thinks the new pronouns feature will put the college a step closer to fostering a more inclusive environment. 
"Our unofficial motto in Intercultural Student Affairs is 'Come be who you are,'" she said. "The idea is that we want to create a space so folks can come be who they are authentically and in all the ways that they are. And one of those ways is to affirm their various identities."