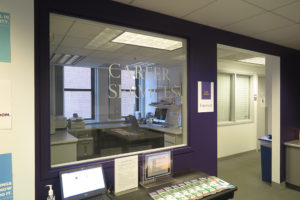 Career Services rolled out a new Canvas course called Internship Ready, designed to prepare underclassmen for applying to internships.   
The six-week pilot program launched on Feb. 5. It includes six modules and features tutorials on skills like interviewing, writing cover letters, and building resumes. The program is designed specifically for sophomores, since students become eligible for internship credit in their second year.  
Emily Smedick, assistant director for experiential learning at Career Services, was surprised by the number of students who applied. Although she only expected around 20 applicants, twice the amount signed up.
"We have a waitlist at this point," Smedick said.
Smedick built the course modules based on the center's most-asked questions. She decided on an online format and weekly deadline to allow for more flexibility around students schedules.
Internship Ready was partly inspired by the Emerson Los Angeles Prep Workshop, which prepares students for applying to internships in LA.
The end of the course will coincide with the Internship Fair on March 29. Director of Career Services Carol Spector said she hopes to see students enrolled excel with the skills they learn from the course.
After the program finishes, Smedick said Career Services will gauge student feedback about the current format and decide if they will continue moving the program forward.
"We're really viewing it as a learning experience for us as well [as it is for students]," Smedick said.