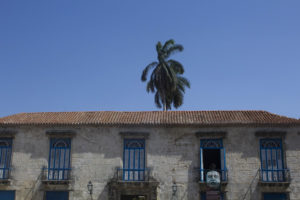 The Education Abroad and Domestic Programs office canceled the Cuba Global Pathway study abroad program for the summer of 2018.
Visualizing Cuba is a three-week immersive course exploring the influence of the island-country's politics on Cuban art. Previous programs have focused on topics like politics, identity, and cultural production.
Associate Vice President of International and Global Engagement, Anthony Pinder, said the cancellation comes after a new travel requirement enforced by the Cuban government requiring the college to report student travel details to the government by early February.
In past years, the Education Abroad and Domestic Programs office didn't report that information until mid-April, Pinder said. Reporting the names in early February goes against the office's recruitment cycle because the deadline for all Global Pathways programs is not until Feb. 15.
By early February, only five to six students applied to the program, which did not meet the minimum requirement of around seven to eight students, Pinder said.  
"[The requirement] made it impossible for us to meet that deadline," Pinder said.
The college plans to continue the program next year.
"We were disappointed … but … this has not stopped our momentum and interest in Cuba as a program site," Pinder said. "We're definitely doing Cuba again and it's high on our priorities in terms of countries."
Emerson is not the first school to pull its study abroad program to Cuba, although Pinder said the cancellation was unrelated to recent travel restrictions imposed by the Trump administration. In October, the University of Illinois pulled its program after a series of attacks on U.S. Embassy Havana employees, according to the The Daily Illini.