First Global Pathways programs in two years slated to return over winter break
Applications opened last week for two of Emerson's study abroad programs that will run this winter break, paving the way for the first Global Pathways programs since the start of the COVID-19 pandemic.
The college's programs in Sydney, Australia and Santiago, Chile are slated to run from Dec. 28, 2021 to Jan. 9, 2022, and will focus on public relations and theater business, respectively. The application period began April 15 and will remain open until Oct. 1.
Global Pathways are intersession programs, allowing students to study abroad in the interval between regular semesters. For the duration of their stay—two-to-four weeks in the winter and four-to-six in the summer—students focus on specialized curriculums taught by Emerson faculty.
The winter programs will mark the first physical Global Pathways program since the winter of 2019. Emerson canceled three Global Pathways sessions as a result of the pandemic—including those planned for summer 2021, according to Associate Director of Internationalization Initiatives Corey Blackmar.
"This is the second summer in a row that we haven't been able to run these programs that a lot of students really enjoy and utilize to earn credits," he said. "We're trying to make a little bit of a buzz about it—to get back in the game and run some of these programs."
The Global Pathway programs of summer 2021—a creative writing program in Ballyvaughan, Ireland and a film production program in Prague, Czechia—were cancelled on Feb. 27, scuttling the summer plans of nearly 30 students, Blackmar said.

Blackmar cited the continuing restrictions of the pandemic as the reason for the cancellations.
"It is disappointing—but in both of those countries there were quarantine requirements that would have impacted the program," Blackmar said. "What we've seen, even up until now, is that a lot of these travel restrictions and quarantine requirements have not changed since February. It's unfortunate, but it's also the necessary thing we had to do."
Since the announcement, Ireland and Czechia have both stepped up their vaccination rates—though, as European Union member states, they are still subject to disruptions in their predominantly-AstraZeneca distribution chain. Chile, on the other hand, enjoys the world's third-highest vaccination rate, and Australia has largely eradicated the virus—reporting under 25 new cases a day nationally.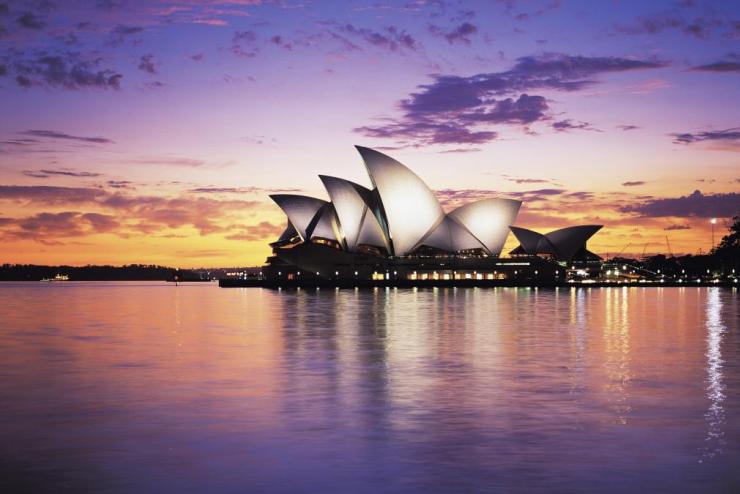 By the fall semester, Blackmar said Emerson plans to open applications for "as many summer 2022 programs as [it] can."
Though the college has not yet officially announced either of the confirmed programs, Blackmar said he plans to begin publicizing them before the end of the spring semester.
"We're in the process of trying to get some promotion out there for those two programs and start to get students excited again—because it's been so long," Blackmar said.
Emerson usually operates 18 different Global Pathways programs across its summer and winter sessions, including a documentary lab in Montreal, a public diplomacy workshop in Mexico, and a screenwriting lab in Greece.
"As hopeful as the picture is with vaccinations in the U.S., opening up and easing restrictions, we haven't really seen the same type of thing abroad yet," Blackmar said. "But it is coming."