ELA welcomes new associate dean of student life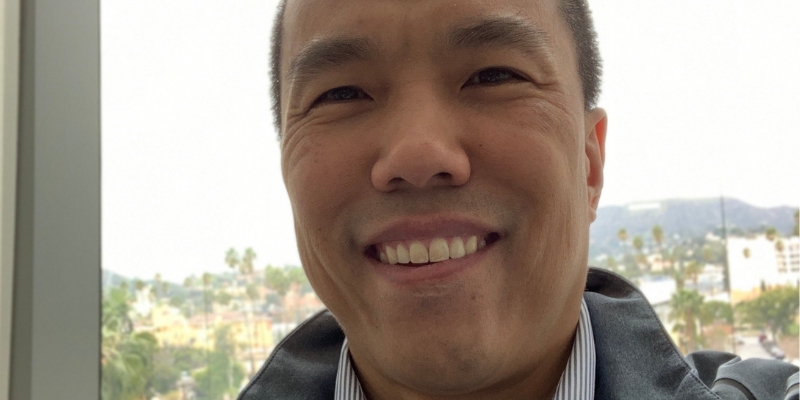 By Juliet Norman, Assistant Opinion Editor
February 13, 2019
Emerson Los Angeles appointed Tim Chang as the new campus associate dean of student life and administration after a two-month search.
ELA Vice President and Executive Director Allison Sampson announced the new hire on Feb. 1 in an Emerson Today article. Chang will coordinate student life, information technology infrastructure, programming, and facilities on campus. Chang officially started on Feb 4.
In the coming weeks, the associate dean will focus on the planning and management of programming and facilities at the ELA Campus Center according to student needs, Sampson said in a phone interview.
Sampson temporarily filled the position when Joyce Williams, the previous associate dean of student life and administration, left to take an associate vice president of financial services position at California State University.
Sampson took over many of the financial responsibilities at ELA, and the position was renamed from the former chief of financial affairs and operating officer. The role now focuses more on student life.
We choose information accessibility
News and the truth are under constant attack in our current moment, just when they are needed the most. The Beacon's quality, fact-based accounting of historic events has never mattered more, and our editorial independence is of paramount importance. We believe journalism is a public good that should be available to all regardless of one's ability to pay for it. But we can not continue to do this without you. Every little bit, whether big or small, helps fund our vital work — now and in the future.
"We all agreed that the role involves everything that deals with the student experience, so associate dean of student life was a better title,"  Sampson said.
The search for the new associate dean spanned nationwide with roughly 110 applicants and lasted through the end of the school's winter break, Sampson said. Four finalists were interviewed by the search committee on Jan. 2, and Chang was hired a week later.
Sampson and the search committee co-chair James Hoppe, dean of student life at the Boston campus, selected Chang because of his background with higher education and student services.
"There was such a large applicant pool for us this year—it made it challenging," Hoppe said. "With his experience and engagement, Tim was a breath of fresh air."
Before coming to Emerson, Chang worked for two and a half years as the associate dean for business services at Loyola Marymount University in LA. He oversaw customer service, human resources, facilities planning, information technology, enrollment management, and finances for the university's School of Education.
Chang holds a bachelor's degree in psychology from Bradley University and a master's degree in higher education from Columbia University.
"Never have I had the opportunity to work with students from a creative background," Chang said. "I'm learning a lot more about how important the arts are to people's development."
While working at Loyola Marymount, Chang attended both the faculty orientation and the student orientation at the ELA campus two weeks prior to his official start date.
"He's hitting the ground running—he'll be really successful. Everyone was excited in Boston and here in LA," Sampson said. "There's a lot of support behind him, and everyone is confident about him taking us all to the next level."
Juliet Norman, Assistant Opinion Editor
Juliet Norman is a Junior journalism major from South Florida. She writes the finance column for the Beacon, where she highlights the struggles and challenges of low-income students who attend private...