Emerson administration, faculty, and staff respond to Emerson Students of Color Week of Action demands
Emerson administrators said they would meet with students of color virtually in an effort to create a more equitable environment in an email sent on Feb. 5, the deadline set by student activist organization Protesting Oppression with Education Reform to address demands brought forth during the Emerson Students of Color Week of Action in November.
Administrators, faculty, and staff created a "Community Action Plan," located on the college's website, laying out the steps the college will take to meet each demand and timelines for when each effort will be implemented. 
"Despite administrative and faculty efforts to address student concerns, the College has not sufficiently deconstructed the structural and systemic barriers embedded in our institutional culture that prevent our BIPOC students from participating fully in our commonwealth of learning," the email read. "We now have an opportunity to heed the call to action for generational change."
The response comes nearly four months after the Week of Action, a student-led initiative spearheaded by POWER, where many condemned the college for a culture of complicity and a slew of administrative failures. The 31 demands and two community contracts ranged from redistributing Emerson College Police Department funds to starting an antiracism syllabus review for all college classes. 
Dozens of Emerson students have taken to Instagram to call on administration, student organizations, and peers to support POWER's demands. 
[elementor-template id="60935″]
"This email acknowledged that Emerson is systemically racist and has failed to meaningful help BISOC navigate the institution," POWER said in an Instagram statement on Wednesday. "Though not exactly what the organizers had originally hoped for, it was a start and we remain appreciative of the college's efforts to seriously consider our struggles."
The campaign urged students to repost the organization's graphics to their Instagram stories and feeds. It also asked students to tune in to live-streamed speeches, participate in a mass email effort to the administration, and change their Zoom backgrounds to the #ESOCWeekofAction graphic.  
More than 340 posts are labeled with the hashtag, most of them between Nov. 16 and 18, when the initiative took place. Cultural and activist student organizations also reposted the graphic, including EBONI, Access, and Flawless Brown. At least two dozen more students linked POWER's post to their Instagram story—which disappears after 24 hours—during the Week of Action.
This call to action follows a long history of student leaders from intercultural organizations crusading to hold administration, faculty, staff, and their peers accountable for "microaggressions, bias, and discrimination," former POWER co-chair Lucie Pereira said in 2017.
In October 2017, hundreds of students poured into the Paramount Theater during the #ThisIsEmerson protest, calling for the administration to take responsibility for the lack of diversity and inclusion at the college. The demands from the protest included creating a minimum of five scholarships for students of color and imposing bias reports during faculty tenure review and any faculty promotions. 
Just two years earlier, in the spring of 2015, several hundred students marched into the final faculty assembly of the academic year, demanding that cultural competency and sensitivity classes be implemented at Emerson. This marked the inception of POWER as an official organization.
Members of POWER took to Instagram live Feb. 5 to discuss the college's response to their demands.
"We are asking at this point for creative and comprehensive solutions to our struggles—that's it," POWER Co-chair Max Boone, who identifies as a student of color, said during the livestream. "We are paying you to look after us, period. I shouldn't have to be traumatized nor watch any of my friends be traumatized within Emerson's halls."
POWER did not respond to The Beacon's request for comment on the administration's response to their demands. The paper and its leadership have repeatedly hurt communities of color and staffers from marginalized communities in the past—a pattern that resulted in a wave of staff resignations in September. 
In the community-wide Feb. 5 response from 49 administrators, faculty, and staff, the college vowed to meet with BIPOC students virtually by Feb. 19 with specific responses to their lists of demands. Administrators acknowledged the failings of the college and promised to implement systemic change.
"At what point do you decide the system isn't serving us so we need to change it?" Boone said during the Feb. 5 Instagram live.
Five percent of Emerson's undergraduate student population identify as Black or African American, according to data from the college collected in 2020. In total, 26 percent of undergraduate students at the college in 2020 identify as BIPOC—Black, indiginous, or people of color.  The majority of the undergraduate student population—59 percent—identify as white. 
"These issues are not new, and we are sorry that students were yet again put in the position of having to organize to make their voices heard," the email from the administration read.
The college did not respond to The Beacon's request for comment.
"It's a community issue, but it is definitely coming from the top down," POWER Co-chair Eryn McCallum, who identifies as Black, said in an Instagram live Friday night. "I would like for us to be continuing to move in a direction of constant updates about all of this stuff that they just released and adding new things. We don't just have to stick with just this stuff, and I will definitely be pushing for more."
Institutional Response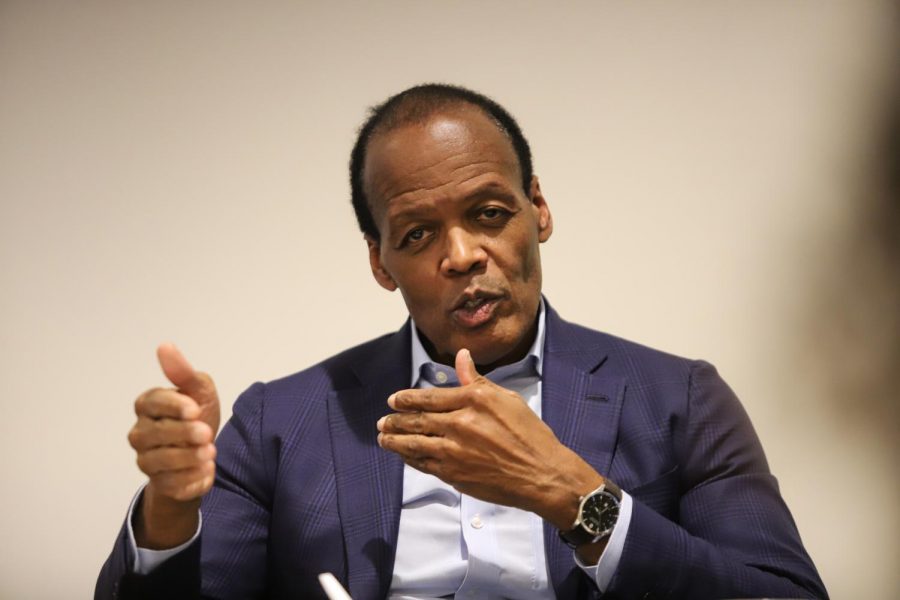 The list of demands was drafted by more than three dozen members of POWER, according to the Feb. 5 Instagram Live. It calls for a public apology from the college's top administrators for incidents that caused harm against students from marginalized communities. Among the incidents were October Zoom bombings, where unknown participants yelled slurs during student organization meetings.
"This statement must acknowledge Emerson's inherently racist structure/environment and the way it has perpetuated racism and other forms of oppression againsts students, faculty, staff and other community members," the demands read. 
The four-page list states that when students from marginalized communities share incidents of bias at the college, they should be met with "respect, empathy, and action."
"Currently, students are often met with emotional violence, gaslighting or excuses when they express their concerns to the relevant party," the list said. 
As part of the college's community action plan—intended to address the racial and social inequities at Emerson—they will develop a new way to report incidents of bias by "create[ing] a direct mechanism for reporting incidents to relevant areas of the College."
A new webpage will also be created to simplify accessing resources online, and the campus life student handbook will be revised to include clearer instructions on what to do when bias-related incidents are inflicted by other students. These goals will be accomplished "no later than the end of the spring semester," according to the college's community action plan. The college has also released a new bias report flowchart for academic-related issues, and is designing a "new in-take process and guidelines for department chairs" within the Academic Affairs department. 
Emerson College Police Department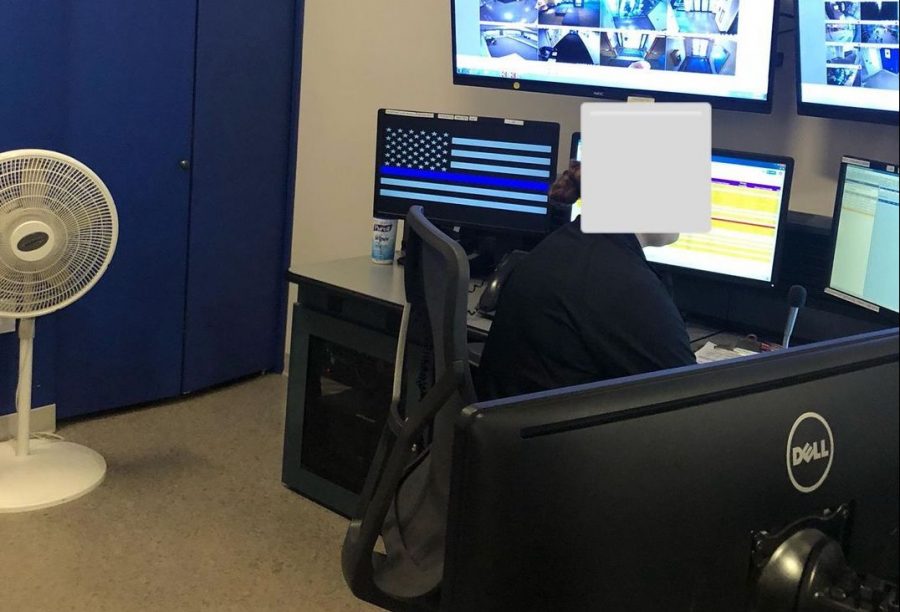 Organizers also called on the college to create alternative options to the Emerson College Police Department, which is responsible for responding to crimes on campus, providing temporary Emerson ID's to students, and locking and unlocking campus buildings. Students recommended redirecting financial resources to community mediators, mental health services, and a crisis response team intended to better service students of color.
The college said they will work with Emerson Counseling and Psychological Services, the Center for Health and Wellness, and the Office of Housing and Residential Education to provide alternative resources for students to contact instead of ECPD. A more specific training for RAs and an alternative hotline for students to call were also promised. 
The demand also called for ECPD to issue a public apology for the "thin blue line" flag—often associated with the loose, pro-police countermovement of Blue Lives Matter—that was displayed on a computer screen in their office for years. 
"Proudly, Emerson College Police Department leadership joined with members of the Emerson community as signatories to the Emerson Community Equity Statement, thereby affirming ECPD's commitment, along with the College, to creating a culture of equity and anti-racism at Emerson," the statement issued on Emerson Today on Feb. 10 read.
In the statement, Vice President for Administration and Finance Paul Dworkis and 
Chief of the Emerson College Police Department Robert Smith said they removed a thin blue line flag displayed on a computer screensaver after being made aware of it. 
"We also stated an apology to anyone who, as a result of witnessing this symbol, felt that the Emerson College Police Department was not a trusted and supportive arm of the College, especially those members of our BIPOC community," the statement read. 
Administrators told The Beacon in July that the college intends to "reimagine" ECPD, following the nationwide movement to defund police departments that historically persecute people of color at disproportionate rates.

According to the college's community action plan, these changes are currently underway and will be reassessed during the fall 2021 semester. 
Faculty response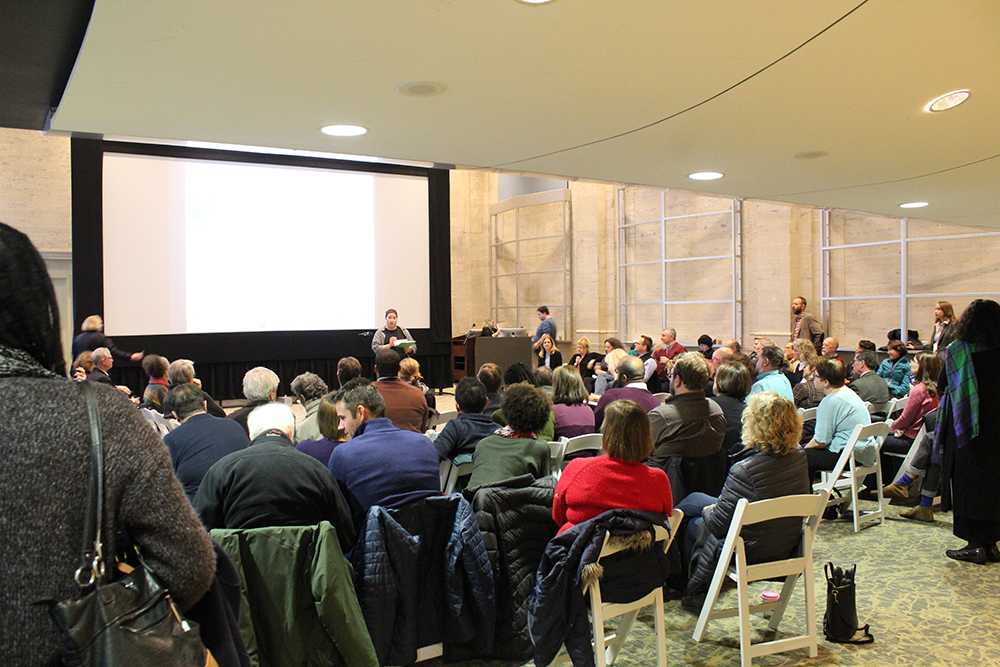 The list of demands also includes a push for an anti-racist syllabus review for every course at the college and a department curriculum audit conducted by a student-approved organization or a third party. 
"We demand to see strides towards this goal by Fall of 2021," the list of demands reads. "[Including a] requirement for courses to acknowledge Black and POC influence on course content."
Faculty leaders responded to these demands by creating an initial draft with ideas on how to create more equitable classrooms. This draft will be brought forward in Faculty Assembly and department meetings before being implemented in a "multi-year long effort."   
Another demand from the Week of Action is for the college to follow up on the commitment made last October to further racially diversify affiliated faculty and staff at the college. Currently, seven percent of full-time faculty and five percent of part-time faculty identify as Black, according to college data. 
The demand states the college should also take active steps to retain professors of color on campus.

Emerson responded by committing to increase the number of non-white affiliated faculty and implement new efforts to retain and hire BIPOC faculty. The college also put forth a proposal to add new language to the faculty handbook that will "recognize the essential service that BIPOC faculty provide to students and to the community." This handbook proposal will be voted on during a spring semester Faculty Assembly, according to the college's community action plan. 
Staff training and hiring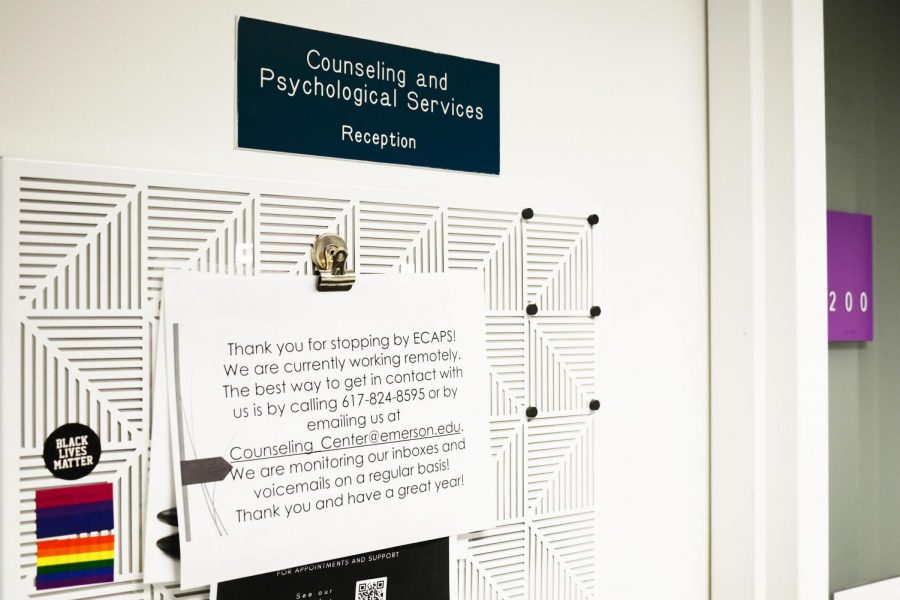 As part of the demand to diversify staff, student organizers also called for Emerson to increase the number of mental health and sexual assault professionals "who specialize in dealing with students of color." 
The community action plan states with the integration of ECAPS and CHW underway, additional counselors and multicultural specialists will be hired by August of this year, if approved by the Hiring Committee. 
Another demand states every employee at the college must undergo racial bias training through The Social Justice Center, and that one Faculty Assembly meeting per semester be specifically dedicated to bias training, with the material used during training be provided to students for full transparency.
Currently, the college cannot mandate faculty members or staff to participate in these trainings. However, the list of demands states the administrators include incentives like department budget increases and stipends to faculty and staff that attend the trainings. 
The administration said they will introduce bias training for new employees by the fall semester and add a second level of training for current faculty, which will be reviewed during a Faculty Assembly this semester. 
POWER called on administrators to work with the Intercultural Student Advisory Board to host an annual forum around racial bias and equity at the college, in the list of demands. The demand states all Vice Presidents, the President, department chairs, area heads, and deans must attend, and the event must be accessible for students. They also asked that students be compensated if they participate in committees to work toward these changes. 
The college stated in the community action plan they will hold a forum in April every year to discuss the topic of racial inequity at the college. Administrators also committed to meeting with the Intercultural Advisory Board by the end of February to draft new policies around compensating students in the Presidential Advisory Group.
Financial aid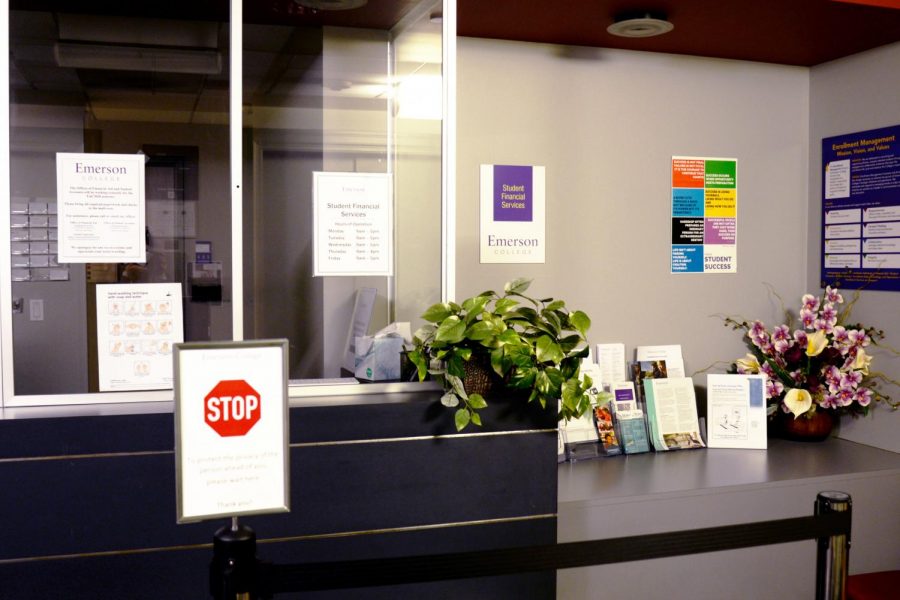 The list of demands also acknowledged the Board of Trustees' role at the college and stated that "there has not been nearly aggressive enough effort to reform financial policies to make obtaining an Emerson education affordable or accessible." 
The college committed to presenting a proposal to the Board of Trustees by Feb. 11 that would support recruiting, retaining, and supporting BIPOC students. 
Social contracts 
POWER also developed two social contracts—one for white students on campus and one for student organizations—to actively participate in anti-racist behavior at Emerson. 
The college said they will work with staff from different departments on campus, including OHRE and the Office of International Student Affairs, to create training for students that will "address the issues raised in the social contract." These training sessions will begin over summer and during the fall of 2021.
Implicit bias training for student organizations began during the fall 2020 semester and will continue over the course of the spring semester. The Office of Student Engagement and Leadership will create a progress report of the training by March 1.