Every day for the past four months, 27 Chinese students at Emerson spent several hours working to create their own student-run play, If I were not me.
Junior Alison Qu, graduate student Qianru Wang, and graduate student Shuyu Zheng created the Emerson Chuang Stage last semester and will hold their first show on April 20 at 8 p.m. in the Greene Theatre. Qu and Zheng will act in the play while Wang directs.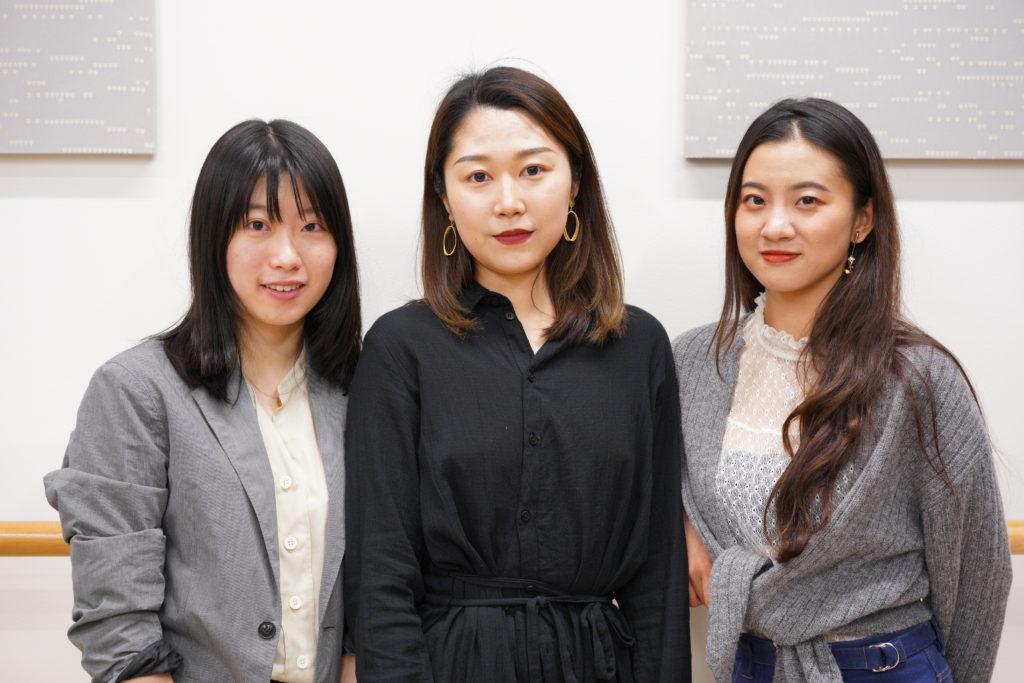 Many universities and colleges in Boston have Chinese student theater groups according to Qu. Theater groups such as Red Star Theater at Boston University include up to 200 students, all seeking a space to do what they love in their native language, Mandarin. The founders Qu, Wang, and Zheng decided Emerson students needed a similar program.
"Chuang" in Mandarin means to create or to try, Wang said. She said the group chose this name because they felt it fit with their mission and Emerson's creative environment. Qu said they hope to give Americans a chance to pronounce Chinese names because they often seem afraid of mispronouncing them.
"I wanted to encourage people to pronounce the names and tell them, 'You're speaking Chinese and you got it,'" Qu said.
The process of creating Emerson Chuang Stage began last semester when the trio held auditions for the five roles in their play.
Qu said the upcoming performance of If I were not me is about two best friends who wrestle with the societal pressure of choosing between family, friends, love, and dreams. Famous Chinese screenwriter, Shen Zhou, wrote the original play 10 years ago.
Qu said the group resonated with the story because it highlights the struggles Chinese students face in their own lives such as their parents' control on them and the differences between coming from a privileged country and from a disadvantaged background.
"I'm from a small town where you definitely have to work harder to get into better cities or have better jobs," Qu said. "The name If I were not me means if I did not have such a family, parents, and relationships, if I could do anything I want, could I make better choices?"
Over the 2018 winter break, the trio worked on editing their script to make the play more current and relative to their communities' experiences.
Emerson Chuang Stage welcomes students from all schools. Their lead actor, senior Michael Wang, attends Boston University and majors in finance.
"We have a very busy schedule and we pretty much practice every single day," Michael Wang said. "Every weekend and three times per week."
The Student Government Association does not yet recognize Emerson Chuang Stage and Qu said the group had to ask Performing Arts faculty member Magda Romanska to sponsor them so they could reserve rehearsal spaces.
Despite the obstacles, Qu said the Emerson Performing Arts Department greatly supported the organization.
"Every time we just storm in there and they are so kind to us," Qu said.
Qu said the play will be performed in Mandarin as it is the commonly spoken language of all of the students in the group, but they hope English speakers won't lose interest in watching it.
"Sometimes I wonder if our production will really be accepted or understood by American audiences," Wang said.
As the play's literary editor, Qu explained the storyline scene by scene for the audience in the program and designed signs that she will post outside the theater to give more context of the play.
A bilingual discussion with the audience and the cast will follow the show. While the play will not include subtitles because of the lack of equipment, Qu believes that the performance will act as an interesting opportunity for English speakers to focus on the art itself rather than trying to understand every word of the script.
Qu said offering the production to both American and Chinese audiences will generate interesting conversations because of the cultural and theatrical differences between both groups.
Wang believes that Chinese theater focuses more on the storyline while American theater focuses on the relationships between the actors and the space.
When telling her American friends about the storyline of the play and how one of the main characters cheats on his fiancé, Qu said they weren't shocked. She said that's because audiences typically witness more dramatic plots in American media, but cheating can be seen as grave wrongdoing to Chinese audiences.
Qu said Emerson Chuang Stage encourages all Mandarin-speaking Emerson students with a passion for Chinese theater to join the production, regardless of their major. As for the audience, she hopes anyone interested in watching something different or learning about Chinese culture will attend.
"Just ask questions!" Qu said. "There are two cultures, but the barrier is in ourselves."