Faculty member out after allegations of "serious misconduct"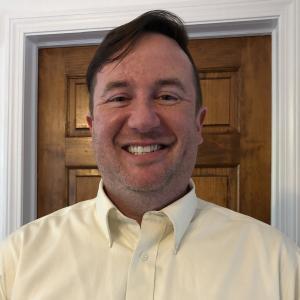 Assistant Professor Jefferson Fietek is no longer "an active faculty member at Emerson College" after allegations surfaced of "serious misconduct" against him prior to his employment at the college, according to a statement from the college.
The statement said the administration has referred the person to law enforcement and that the college has taken steps to keep the Emerson community safe. No further details were provided.
President M. Lee Pelton said he learned of the situation last night and said he did not have a comment beyond the statement the college released on Friday afternoon. 
Feitek declined to provide any further information and referred comments to his attorney.
"My lawyer has advised that I not speak to anybody on these issues," he told The Beacon.
Administration officials did not clarify whether or not Fietek had been fired or if he left on his own accord.
Fietek was an assistant professor for performing arts at Emerson College starting in 2019. Before coming to Emerson, he was a theater director at Anoka Middle School for the Arts in Anoka, Minnesota from 2005 to 2019.
The Anoka County Sheriff's Office has opened an investigation into the allegations, but declined to immediately comment further to The Beacon.
A spokesperson for Anoka-Hennepin Schools told The Beacon that Feitek had three existing complaints in his personnel file at the school, but that none of them were indicative of misconduct.
"Jefferson Fietek, a former theatre director at Anoka Middle School for the Arts, is under investigation by law enforcement as a result of allegations brought against him by a former student," the spokesperson said in an emailed statement to The Beacon. "Anoka-Hennepin Schools took immediate action to report this complaint to law enforcement and the appropriate agencies, and law enforcement will lead the investigation."
Chris Van Buskirk contributed reporting.
This is a developing story. Check back for updates. 
Clarification 06/26/2020: An Emerson official would not clarify whether Fietek had been fired or left voluntarily, saying only that he is no longer an active faculty member at the college. The headline and story have been updated to reflect this information.