Former professor accused of series of inappropriate behaviors by Anoka middle school alumni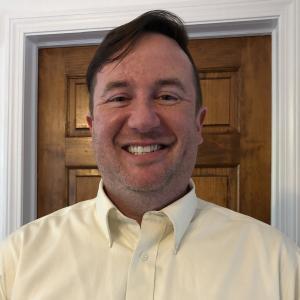 Three Anoka Middle School for the Arts alumni have accused former Emerson assistant professor Jefferson Fietek, who was taken into police custody late last week, of sexual misconduct, including one allegation while he worked at Emerson.
Fietek was a theater director at the Minnesota middle school when the alleged assaults began. All those who came forward say they were minors when they were assaulted.
Fietek was arrested in Malden, Massachusetts, where he currently lives, on July 17. The State of Minnesota charged him with seven counts of criminal sexual conduct, which could carry a maximum prison sentence of 175 years. The alleged offenses include assaults and other inappropriate contact, beginning in 2006 and persisting through at least 2019, the year Fietek moved to Massachusetts to teach at Emerson. 
"Victim B and Defendant stayed in contact over text and Snapchat after Defendant moved," the warrant for Fietek's arrest reads. "Defendant requested Victim B provide him nude pictures of himself. Victim B sent pictures twenty to thirty times."
In a statement, the college wrote that they received no accusations of misconduct against Fietek during his time at Emerson.
"While we are not aware of any reports of misconduct that occurred while this individual was a faculty member at Emerson, we have taken additional steps to preserve the safety of our community," the statement reads. 
His arrest followed a testimonial of one student's coercive relationship with Fietek that ignited a social media firestorm, where Anoka alumni and community members called for swift action against him.  
Emerson announced Fietek was no longer "an active faculty member" on June 26, two days after the initial post surfaced. The college has since banned Fietek from campus and said he will no longer teach at Emerson "now or in the future."
The former student who ignited the influx of allegations against Fietek, Jacob Tighe, told The Beacon that when he first met Fietek, he noticed some inappropriate behavior but nothing disturbing. Tighe alleges Fietek then gradually worked his way into his life, making him feel special by giving him big roles in productions and singling him out in class. 
"It's hard to explain, it was a very gradual process," Tighe, who was a student at AMSA until 2010, said in a phone interview from Utah. "There were inappropriate statements being made, not necessarily just to me, but to many people. But I didn't see quite the same behavior towards other people. It was very well hidden."
Tighe said Fietek then coerced him into a sexual relationship beginning when Tighe was 15, when Fietek allegedly pulled his car into a parking lot and pulled out a sex toy.
"My heart breaks for the man I was at the time, and how a kid in his early teens could sit there in a car in a parking lot and be coerced into performing sexually for a middle aged man he trusted," Tighe wrote in a Facebook post. "He knew me from the time I was 11 years old, and still saw me as sexually desirable." 
Fietek told The Beacon he was referring all comments on the allegations to his lawyer."My lawyer has advised that I not speak to anybody on these issues," he said.
Fietek's lawyer, Samuel Edmunds, did not return requests for comment. 
Tighe said the HBO documentary "Leaving Neverland," which detailed allegations of child abuse against Michael Jackson, drove him to come forward with his experience with Fietek. 
"The biggest driving factor was definitely the documentary I watched, realizing that this is not a new thing—other people in the past have gone through something like this," he said. "So seeing the tactics that the victims of Michael Jackson stated, I realized 'Oh, I've been subject to this kind of treatment as well,' and so I felt like that was the moment it really clicked."
Tighe is the only victim to have come forward publicly, but a warrant issued for Fietek's arrest reveals three more accounts of abuse. 
In the warrant, one victim described Fietek allegedly asking them to perform oral sex on him on multiple occasions, including at least once on the grounds of the middle school in a theater dressing room. Fietek allegedly told the victim to ensure "no one knows about this," and that when he turned 16, he was old enough to consent. 
Three former students of Fietek's have spoken out about what they saw as a series of alleged abusive behaviors towards them and their peers—both in his classes and outside of school.
Josh Masterton, Fietek's nephew and a former student from 2008 to 2012, said that while he was growing up, he assumed Fietek's behavior was normal. But as Masterton reached adulthood and reflected, he quickly realized his uncle's closeness to his students was inappropriate. 
"Growing up, [he] was very, very sweet to me," Masterton said in a phone interview from St. Louis Park, Minnesota. "There were other sides, though, that I would consider negative today. But at the time, when I was a child, I didn't really perceive them as negative or strange in any way, because I feel like he had us and several other children that were students at the time very cunningly manipulated."
Masterton, who is 23, recalled an instance where Fietek allegedly remarked he wouldn't have been surprised if a fellow student became a pornstar.
"At the time, it was just me talking to my uncle that I was close friends with," he said. "When he said that, I just kinda laughed it off. But then later, I started thinking, 'Man, that's really weird. That's a weird thing to say about a kid.' Things like that led me to not be surprised by [the allegations], and that wasn't the only example."
While Fietek's affection for his male students was clear, Masterton said he could be relentless and abusive with his female students.
"Something that I saw time and time again, he was very abusive to his female students," he said. "He was very misogynistic, in a way. He would praise his male students all the time that he really liked, and those are the ones that he would keep close to him in his inner circle, and he would sort of slap them on the wrist if they ever did anything wrong. But if a female student ever did anything wrong, he was just relentless with them. I can't think of many female students that he had that he really liked."
Another former student, who spoke to The Beacon on the condition of anonymity, described Fietek's classes as fun but said he never liked her.
"I actually really enjoyed his classes," she said. "[But] I personally was not one of his favorites. He did not like me at all. I was just kind of on the outside looking in that whole time."
She went on to describe what she said was a series of behaviors that, in hindsight, stood out as troubling. A friend of Fietek's son, the student said she was at his house often and bore witness to his behavior with students outside of school.
"Going over to his house all the time, there was always a different theater kid over there," she said. "As a middle schooler, I'm like, 'Oh, cool, there's another classmate of mine at his house that we can all hang out with,' but they were not there to hang out with his son… they were there to hang out with him."
Another former student of Fietek's, Sean Cook who graduated from AMSA in 2016, said aspects of Fietek's behavior and interests should have raised questions, in a video posted to Instagram.
"His obsession with the Peter Pan franchise… the way he would let certain students sit on his lap or go to his car or to the mall or to his house," Cook said. "It is so heartbreaking that one of my biggest fears has come true… I never wanted one of the biggest role models of my life to be ripped from me and my experience."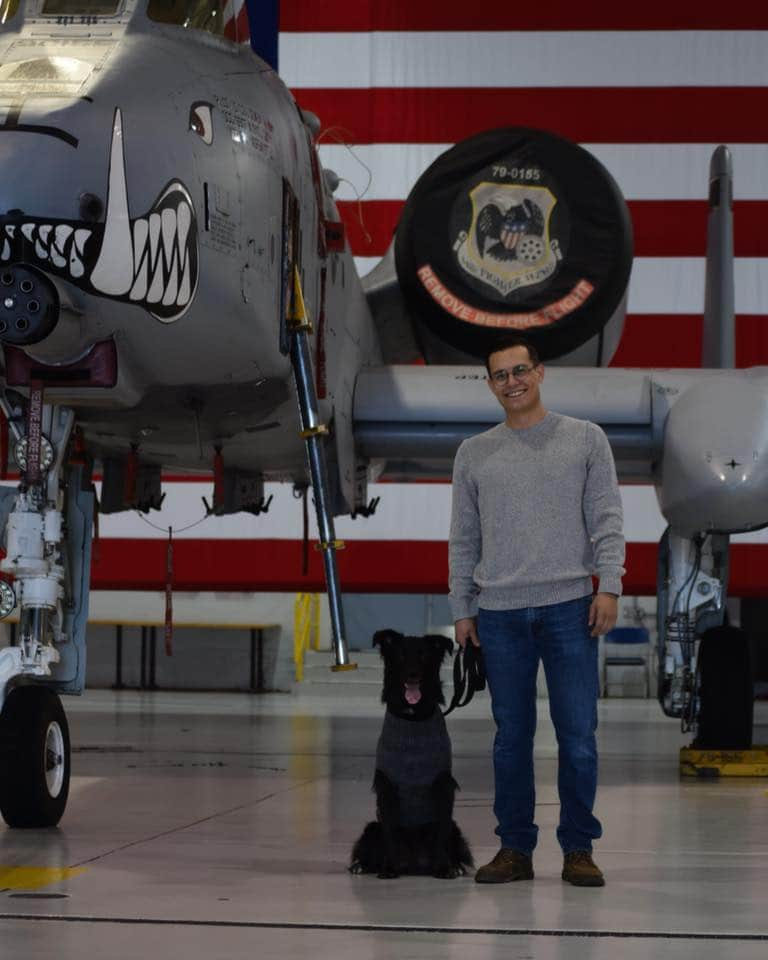 Tighe claimed Fietek's alleged behavior was well known and that the school district had received multiple complaints. 
"It was pretty well known that he had been inappropriate and creepy with a lot of people, and I think that was irrefutable," he said. "Some of the things he said to former students, the actions he had displayed, were not appropriate for what middle school teachers should be saying to 11-15-year-olds. It was a lot."
Jim Skelly, director of communication and public relations for Anoka-Hennepin Schools, told The Beacon in June that Fietek had three complaints in his file, none of which indicated misconduct.
Skelly told The Beacon in a phone interview that all complaints received by the school regarding criminal sexual conduct are immediately referred to law enforcement, per Minnesota state law. The school took immediate action when Tighe's Facebook post was brought to their attention, he said. 
Had any complaint against Fietek resulted in disciplinary action, the school would have been required to make it public. 
"If a parent or staff member, someone comes forward with a complaint, there's a process for that with our employee services department, so it would be investigated," he said in a phone interview. "If for some reason that complaint turned out to be that there was some kind of discipline involved with it, we would share the complaint and the discipline that happened as a result of that complaint—that would all be shared publicly. If there isn't discipline, then the complaint remains private personnel data, so it's sealed and the information isn't shared, and that's through state law."
Fietek was a leading voice in the Anoka community, advocating on behalf of LGBTQ+ students and pushing to overturn school policy that prevented faculty from speaking out on issues of sexuality in order to maintain neutrality.
Tighe said Fietek's position as an openly gay man and advocate afforded him leeway at the school following a series of scandals in the district for its handling of homophobic bullying, which led to nine students committing suicide between 2009 and 2011. The district is currently the subject of a federal investigation by the Department of Justice and Office for Civil Rights.
"Jefferson Fietek was huge in getting that policy removed… and then when these complaints arose to the school board, a group of parents that were very against anything pertaining to homosexuality being taught in our public school system [pushed back], and so a lot of the complaints I think got swept up in the hatred of Jefferson Fietek for being an openly gay teacher," he said. "It was kind of the school doing damage control and giving him the benefit of the doubt."
At Emerson, Fietek taught puppeteering in the performing arts department and served as the faculty advisor for Kidding Around, an on-campus theater organization.
In an email statement, the group denounced Fietek's alleged behavior.
"While we were unaware of the accusations against him when we appointed him as our advisor, we take full responsibility and deeply apologize for allowing him to be involved with our organization," the statement read. "The physical and emotional safety of our members has been and will always be a priority, and we are committed to ensuring that our organization remains a safe space for all individuals involved."
In 2014, Fietek ran for a state representative position in Minnesota as a Democrat but lost to incumbent Republican Mark Uglem.
Masterton said he was shocked but not surprised when Tighe told him about six months prior to his Facebook post that he was planning to come forward with allegations, and was quick to believe his story.
"It made sense to me, all these little strange things that had been bugging me a little bit all of a sudden made sense, but once Jacob actually made the post and actually went out and started to take legal action, then it became real," he said. "It became very, very real all of a sudden, because it was there. I acknowledged it, and I definitely hardcore distanced myself from [Fietek] after that."
This story has been updated to include a statement from Kidding Around. 
View Comments (2)
Charlie McKenna
Charlie McKenna graduated in 2022. He is from Los Angeles, CA and served as The Beacon's Editor-in-Chief during the Fall 2021 semester, overseeing all of the paper's print and digital content in addition to daily operations. He has contributed to The Beacon since the Fall 2019 semester and previously served as a Content Managing Editor, the Deputy Express Editor, and the SGA correspondent. McKenna's work has appeared in The Boston Globe and in his...