Former professor under investigation for multiple sexual assault allegations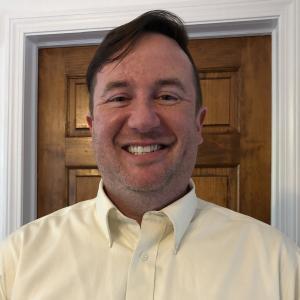 The Anoka County Sheriff's Office is investigating former Assistant Professor Jefferson Fietek for multiple reports of sexual assault, according to a press release obtained by The Beacon. Emerson announced last week that Fietek was "no longer an active faculty member" after allegations against him surfaced on social media.
One assault allegedly happened around nine years ago when Fietek worked as a theater director at Anoka Middle School for the Arts in Anoka, Minnesota. Former student Jacob Tighe said Fietek coerced him into a sexual relationship when he was 14 or 15, Tighe said in a Facebook post and confirmed to The Beacon. 
"Jefferson Fietek used me," the post reads. "He took me as a young man and used his influence over me to get what he wanted most."
Tighe told The Beacon he is in contact with the Anoka County Sheriff's Office.
The post garnered attention from former students of Fietek's at the middle school and the Emerson community. The college announced the termination of its relationship with Fietek on June 26, the day after Tighe's post began circulating.
A college official would not confirm if Fietek was fired or if he left on his own accord.
A spokesperson for Anoka-Hennepin Schools told The Beacon Fietek had three existing complaints in his personnel file at the school but that none of them were indicative of misconduct.
The sheriff's office is also investigating another report of sexual assault involving Fietek that they said took place in 2019, according to the press release. Fietek joined Emerson's performing arts department in 2019 after resigning at Anoka Middle School for the Arts. 
The office said they are aware of multiple other allegations against Fietek that have been circulating on social media.
"Much of that information regarding new victims has not been reported to law enforcement," the press release reads.
Fietek was employed by Anoka Middle School for the Arts from 2005 to 2019 and became an outspoken advocate against LGBTQ+ bullying after Anoka-Hennepin Schools saw a string of LGBTQ+ youth suicides in 2010 and 2011.
Fietek declined to comment to The Beacon and directed further contact to his lawyer. He has since taken down a number of social media accounts.