Former Emerson professor arrested on criminal sexual misconduct charges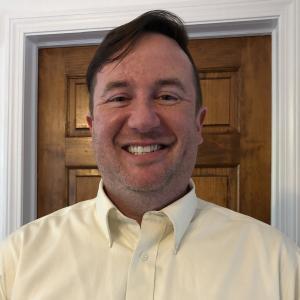 Former Emerson assistant professor Jefferson Fietek was arrested by Malden police Thursday on seven alleged counts of criminal sexual conduct, officials announced Friday. 
Fietek, 46, was arrested after the Anoka County Sheriff's Department in Minnesota received reports he had allegedly sexually assaulted two minors during his time teaching at Anoka Middle School for the Arts, the sheriff's department said in a statement. 
During the investigation, police also identified two additional victims who were juveniles at the time of the alleged assaults, the statement said. 
He was arrested by police in Malden, where he lives, around 11 a.m. Thursday and will be held in the Middlesex County jail until he is extradited to Minnesota, Malden Police Capt. Marc Gatcomb told The Beacon. 
If convicted of all seven charges, Fietek could face a maximum sentence of up to 175 years in prison, according to court documents. 
Jacob Tighe, a former student of Fietek's at Anoka Middle School for the Arts, told The Beacon Fietek coerced him into a sexual relationship when he was 14 or 15. Tighe also recounted his experience in a widely-shared Facebook post published June 24. 
"Jefferson Fietek used me," the post reads. "He took me as a young man and used his influence over me to get what he wanted most."
According to Friday's statement, the college has notified Fietek he will no longer teach at Emerson "now or in the future" and that he is prohibited from being on campus. He originally joined Emerson's performing arts department in 2019 after resigning from Anoka Middle School for the Arts. 
"I'm just glad this was taken seriously and that his victims finally have a voice," Tighe said in a statement to The Beacon Friday.
There are no known reports of misconduct against Fietek that occurred while he was teaching at the college, Emerson's statement said. 
A spokesperson for Anoka-Hennepin Schools previously told The Beacon Fietek had three existing complaints in his personnel file at the school but that they were not indicative of misconduct.
The investigation is ongoing and in their statement, the Anoka County Sheriff's Department encouraged victims to contact them at 763-427-1212.
[elementor-template id="55915″]