Faculty recognized and honored at award ceremony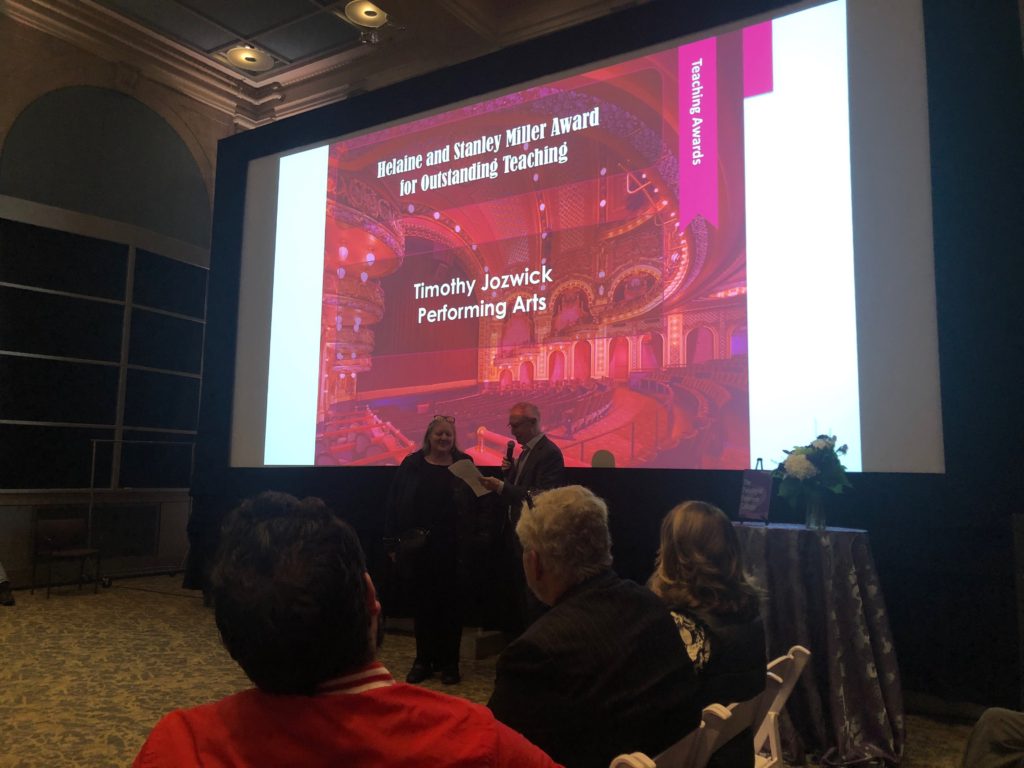 By Chris Van Buskirk
September 29, 2018
The Faculty Assembly recognized and honored members of the Emerson community at its first meeting of the year on Tuesday.
About a dozen faculty members received departmental awards and recognition for their accomplishments over the past year. While several others were acknowledged for their years of service to the college, some faculty members celebrated retirement. Department chairs and faculty introduced each award recipient with endearing speeches and anecdotes.
The Office of Academic Affairs and the Spirit of Emerson Committee hosted the award ceremony.
"This has been a difficult opening for us this year and nevertheless it's wonderful for us to come together," President M. Lee Pelton said at the beginning of the ceremony.
Prior to the awards ceremony, Faculty Assembly Chair Tim Riley called for a vote and passed an amendment to section 8.1 of the Faculty Handbook.
We choose information accessibility
News and the truth are under constant attack in our current moment, just when they are needed the most. The Beacon's quality, fact-based accounting of historic events has never mattered more, and our editorial independence is of paramount importance. We believe journalism is a public good that should be available to all regardless of one's ability to pay for it. But we can not continue to do this without you. Every little bit, whether big or small, helps fund our vital work — now and in the future.
The amendment adds section 8.1.1 to determine the goals and functions of the advising and mentoring teachers provide students. In short, the passage defines advising as supporting students' development and helping them thrive as part of the Emerson community.
Chris Van Buskirk,
Chris Van Buskirk is originally from Buenos Aires, Argentina, but was raised in Dallas, Texas. He served as Editor-in-Chief of The Beacon from July 2019 to July 2020.

Email: [email protected]
Tweets...