Emerson COVID-19 working groups to announce fate of fall semester by July 1
College will make a "conservative call" and then adjust as necessary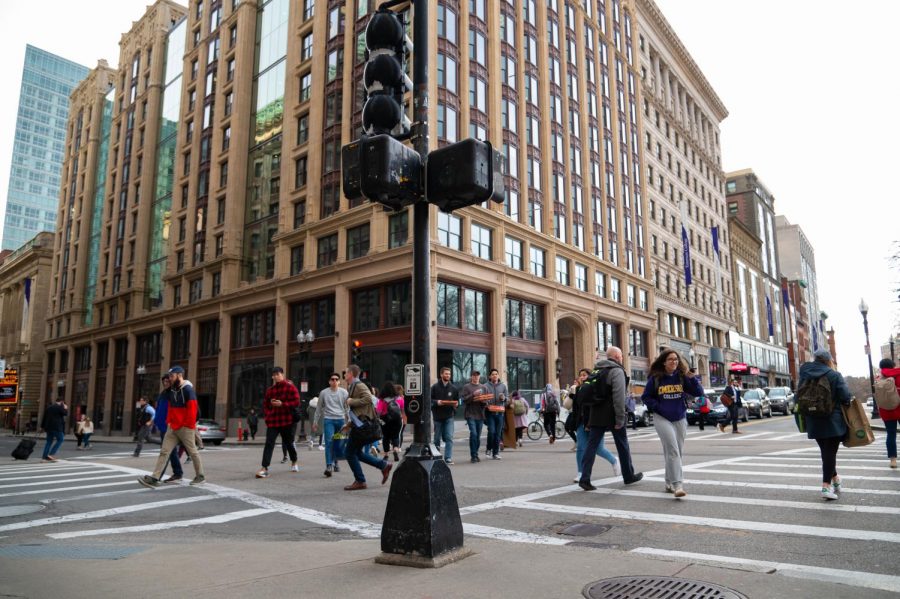 By Charlie McKenna, Deputy News Editor
May 14, 2020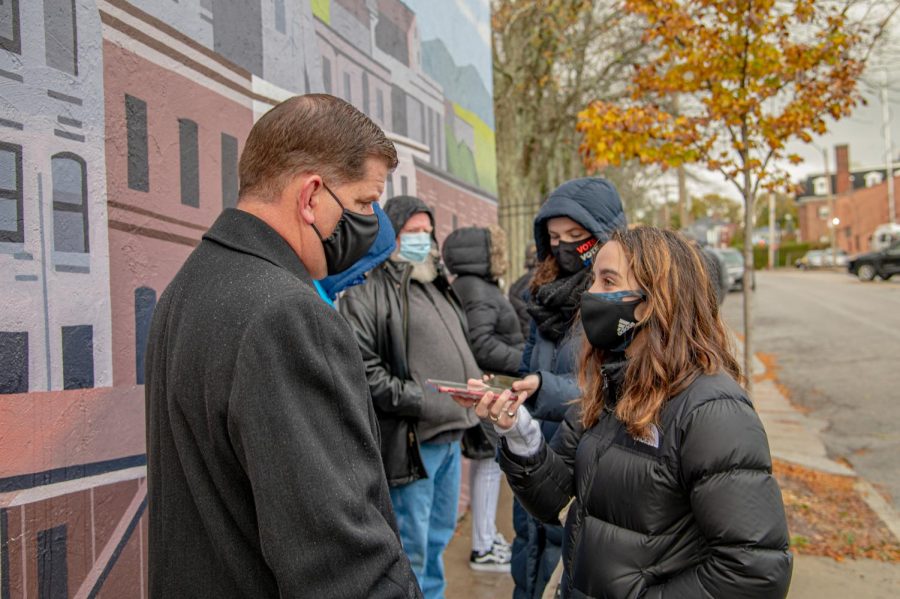 Independent journalism, by students for students, since 1947.
Correction: Tim Riley, associate journalism professor and a consulting member of one of COVID-19 working groups, erroneously told The Beacon that the college would make a decision about the fall semester by June 1. The story has been updated to reflect the actual date July 1. 
The COVID-19 Response and Recovery Working Groups plan to make a "conservative call" regarding the future of the fall semester before July 1, according to a faculty member consulting with the working group.
"I imagine that what will happen will be what will happen at a lot of different places which is we'll make a conservative call and we'll tweak it and refine it and make it less conservative over the summer as the situation warrants, depending on a lot of different external forces," Tim Riley, associate journalism professor and a consulting member of one of the working groups, told The Beacon.
Riley said that making a decision about the fall semester is difficult because of the rapidly changing nature of the pandemic but the college wanted to have an answer for families as soon as possible.
"The trick is how to make that call in May and have it work out in September … given that it's a fluid situation, but we have to make a call," he said in a phone interview. "We have to let people plan. We have to frame it and have some kind of policy in place."
The $500 deposits for the Class of 2024 are still due June 1, President M. Lee Pelton stated in an email to The Beacon. 
In an email to the Emerson community in April, Pelton laid out the four scenarios the working groups are considering for the fall semester. The scenarios include returning to full-residency; moving back the start and end of the fall term; a hybrid model where some courses would remain online and some would continue in person; or a continuation of online learning.
Pelton did not respond to a request for comment on Thursday.
Pelton announced the creation of the working groups in an email to members of the Emerson community on April 17.
"This group will evaluate the current and future financial impact of COVID-19 on the College and most immediately, determine the teaching and learning structure of the AY '20–21 Fall Term as well as its concatenated impact on the AY '20-21 Spring and Summer Terms including our Global Pathways programs," Pelton wrote. 
One working group includes the President's Council and Senior Associate Vice President and Chief Human Resources Officer Shari Stier. The other is made up of Pelton, Provost and Vice President of Academic Affairs Michaele Whelan, Vice President of Administration and Finance  Paul Dworkis, Vice President of Enrollment  Ruthanne Madsen, and Vice President and Special Assistant to the President Anne Shaughnessy. The latter group consults with members of the college's faculty, staff, senior academic administration, and students. 
Riley said if the working groups decide it is safe to return to a full-residency campus in the fall, the college will implement safety precautions such as social distancing, testing, and masks to try and minimize the risk for students, faculty, and staff.
"What we're not going to do is let everyone come and take classes and not have any kind of protocol in place," he said. "We want to have a protocol in place that is wise and safe and well-considered, and also agile, so that we can shift gears really quickly."
Stier wrote in an email that the working groups are still sifting through all the available options.
"We are focusing on each of the 4 scenarios and navigating our way through the details of how each scenario would work and the potential impact," Stier wrote. "We are generating ideas and exploring as many avenues as possible." 
Working group member Sofiya Cabalquinto did not respond to requests for an interview. Amy Ansell, Robert Sabal, Christie Anglade, and Jane Pikor, all of whom are consulting with the second working group, declined to be interviewed. Will Palauskas and Naomi Jones, two of the five students being consulted, declined to comment.
Update 5/14: This article has been updated to include information about the deposits for the Class of 2024.
We stand for community, fact-based journalism. What do you stand for?
Some things in life are essential; they touch us every single day. Good journalism is one of those things. It keeps us in the know as we hurry through our busy lives.
Charlie McKenna, Deputy News Editor
Charlie McKenna is from Los Angeles, CA and currently serves as The Beacon's Deputy Express Editor, where he leads The Beacon's coverage of events, breaking news, and student government at the college....