Faculty vote to support pass/fail policy for undergraduate students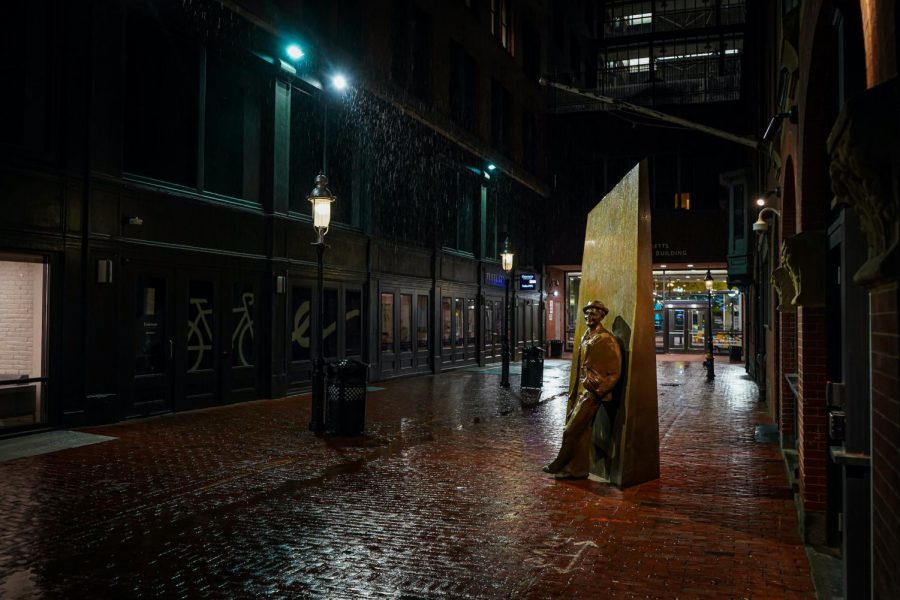 By Stephanie Purifoy, Senior Reporter
March 31, 2020
Faculty Assembly overwhelmingly voted to support a policy that will give undergraduate students a pass/fail option for their classes during their meeting Tuesday. 
The policy lets students choose the pass/fail option as an alternative to their final grade. If a student chooses the pass/fail option, it will not have an impact on their cumulative GPA.
To choose the pass/fail option, students can send an email to the registrar in the week after they receive their final grades. Provost and Vice President of Academic Affairs Michaele Whelan said she would send out a formal announcement to faculty and the student body Tuesday evening.
During Tuesday's meeting, Whelan said she was unsure what would count as a passing grade and what would count as a failing grade but said she assumed it would follow the typical pass/fail standards held by the college. According to Emerson's website, a passing grade is the equivalent of a C or higher. Honors students scholarships will not be affected if they choose the pass/fail option, according to an email from Director of the Honors Program Wendy Walters. 
"It's clear that our students are really coping with fear and uncertainty with moving and with the loss of their friends and community," Whelan said during the meeting. "Some are in quarantine, some have had to give up a particular project that they've been looking forward to for a long time. Our seniors, of course, are grieving the loss of end of semester rituals and commencement. We want to be as flexible with our students as possible."
We choose information accessibility
News and the truth are under constant attack in our current moment, just when they are needed the most. The Beacon's quality, fact-based accounting of historic events has never mattered more, and our editorial independence is of paramount importance. We believe journalism is a public good that should be available to all regardless of one's ability to pay for it. But we can not continue to do this without you. Every little bit, whether big or small, helps fund our vital work — now and in the future.
A few faculty members expressed concerns that students would disengage from their classes because of the pass/fail option, but Whelan said she disagreed with this assessment.
"In many cases, these students are overcoming a lot of hardship to even be in the classroom and they're just asking us to be compassionate about their situation in this context," she said. "I don't see whole groups of our students suddenly choosing to disengage from one another simply because they have a choice around a grade."
In a statement to The Beacon, Whelan said the approach for graduate students would likely be different because the classes are structured differently and many of them are already online. The pass/fail policy does not apply to graduate students.
Stephanie Purifoy, Senior Reporter
Stephanie previously served as Managing Editor of The Beacon from January 2020 to July 2020.

Email: [email protected]