Grant-winning board game advocates for women in politics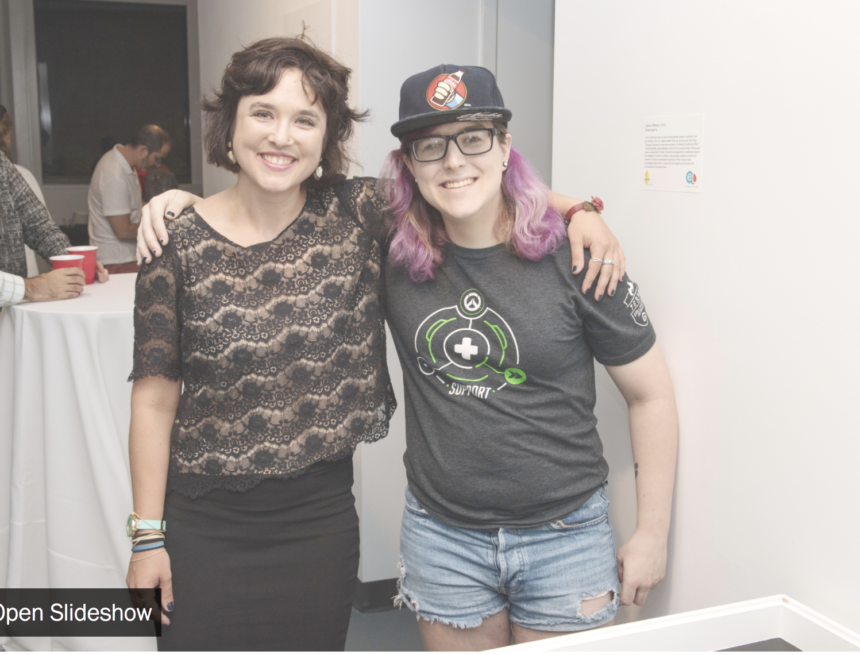 Feminism might not be a common theme of family game night, but graduate student Jessica Weaver and undergraduate senior Beverly Bates are trying to change that.
Last month, the duo won the 2017 Feminism in Action Grant to pilot 2121, a board game designed to encourage young women to run for political office. The grant, which is awarded by the Massachusetts Chapter of the National Organization for Women, provides $3,000 for an in-state educational project.
"I never thought we would get it. I really didn't," Weaver said. "I was absolutely shocked and really excited."
Weaver and Bates plan to use the grant to manufacture eight prototypes of 2121 and test them in high school and college classrooms. They said the name of the game references the year that women will be equally represented in American politics if the trend continues.
Weaver began the project last September as her thesis for the Civic Media: Art and Practice masters program at the Emerson Engagement Lab. Bates, a visual and media arts major, got involved after Weaver posted in the Emerson Game Development Club Facebook page asking for playtesters. Weaver had never made a game before, and Bates initially helped her with design.
Since then, the two have become partners, refining the game together through playtesting, which involves discussions with players during and after gameplay. Bates said 2121 has been simplified to better communicate their core message of encouragement and education.
There are 21 spaces on the board, and the goal of the game is to get elected mayor of Anywhereville by reaching the last space. Each player roleplays as a character based on real female politicians interviewed or researched by Weaver.
"It's essentially a game that shows examples of women who have run and who have been successful," Bates said. "It's basically saying, 'This is something that you can do. This is an option.'"
For the project, Weaver partnered with IGNITE, an organization supporting young women in politics, and she conducted interviews with alumni of their high school and college programs. Weaver said her goal is for players to identify with these female politicians who inspired the characters.
"The number one barrier for women getting elected is that they have lower levels of political ambition, based on the fact that they don't think they're qualified to run," Weaver said. "So how can media create a space in which you have that potential to imagine, in which you can build that vision of yourself as a viable candidate?"
Players advance in the game by winning debates, gaining "expertise," answering trivia questions, and rolling the die to succeed on the campaign trail.
Trivia questions include the percentage of Congress that is female, the first state to elect a female governor, and the first female presidential candidate. Weaver said these cards educate players on the history and current state of women in politics.
"[The trivia] is fun competition, makes people think critically, and challenges some of their assumptions," Weaver said. "For instance, Republican women are the most likely demographic to engage in bipartisan legislation. That's been pretty surprising to people."
Weaver said the game is designed to be played in educational institutions and comes with a guide for teachers and professors. The guide includes rules, discussion questions, a post-game debrief guide, and information on gender parity-focused research and organizations.
Weaver said she has no desire to sell the game commercially or profit from it personally. But she said the game has been positively received and that the grant provides an exciting opportunity.
According to Weaver, after piloting the game, they will create and print a final prototype, which will be printed and distributed to organizations like The American Association of University Women and Strong Women, Strong Girls.
"If we see that it does in fact work and that it is in fact a valuable educational tool, then I would love to scale it more," Weaver said. "The more and more that we talk with people about this project, the clearer it becomes that the idea has staying power."