Green efforts ongoing as Emerson searches for new sustainability manager
As Emerson prepares to hire a new sustainability manager, the college is pushing forward in its effort to create a more environmentally friendly campus. 
Cathy Liebowitz, Emerson's former sustainability manager, left the position in March 2020 after holding it for almost a year, joining the college in April 2019. In her absence, Emerson has been left to figure out ways to continue her work while seeking to fill the role in the Fall 2021 semester, said Duncan Pollock, interim assistant vice president of facilities and co-chair of the sustainability committee. 
"[Liebowitz] left here the week that we closed due to COVID last year, and there was a hiring freeze on all positions," he said. "With the flex learning and remote 'no people gathering,' it really didn't make sense to fill that position. But next fall semester we'll be back in a better boat."
Liebowitz, who now works as the director of sustainability at College of the Holy Cross in Worcester, said in an email that her job at Emerson consisted of working with student groups such as Earth Emerson and developing campus-wide sustainability initiatives.
"The sustainability manager role aims to progress the College's Climate Commitment, which outlines the goal to reach zero carbon emissions by 2030 and advance campus climate resilience measures," she said.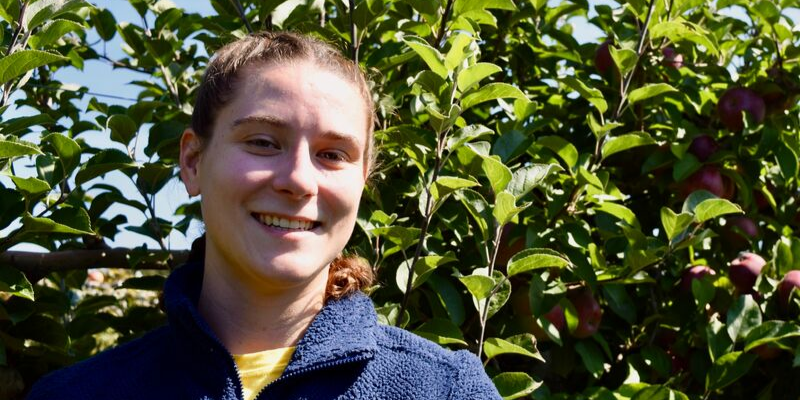 During her time at Emerson, Liebowitz said she worked on a few different projects to make the campus more sustainable, including The Tiny Thrift Store, which allowed community members to drop off their unwanted clothing in a cabinet in the Colonial Building. Students could take items from the Tiny Thrift Store for free so that they would not go to waste. 
"A student-led initiative that I supported was the Tiny Thrift Store," she wrote. "Ben French pitched and led the project. The project concept is simple, but it provides an easy way for the Emerson community to get involved in campus sustainability while supporting student wellbeing."
Liebowitz also worked on another student-focused green initiative called Dormside Recycling.
"Eco-Ambassadors, [hired student leaders who work with the sustainability manager], went door to door in the Little Building where they facilitated a quick recycling [competition among] students," she said. "The initiative aimed to increase awareness about proper recycling and student participants were entered into a raffle to win movie tickets."
Amid the search for a new sustainability manager, Nadezhda Ryan, co-president of Earth Emerson, an on-campus student organization that promotes environmental awareness through student action, said she hopes the college hires someone who acknowledges the social justice side of the climate crisis.
"The world of environmentalism within a private institution can become quite small, so it's important to have someone who pushes for long-term systemic change and can work within the community to ensure those changes are beneficial," Ryan said in an email.
Outside of the work of the sustainability manager, student organizations help to supplement on-campus green efforts. Before the pandemic, Earth Emerson would collaborate with other sustainability-oriented organizations on campus such as Emerson Green Collective, Eco Ambassadors, and the Vegan Emerson Group, Ryan said.
"Every year, there would be a school-wide event called the Green Gala, in which we'd provide a vegan buffet and feature various environmental advocacy-related performances, films, art pieces, etc.," she wrote. "Last year, some notable events were a trip to the Deer Island Wastewater Treatment facility to learn about its success with local environmental clean-up, screenings through the Bright Family Screening Room, a campus visit from a bee farm, a couple vegan potlucks, and a vegan food fest catered by our favorite Boston vegan and vegetarian restaurants."
The coronavirus pandemic has made it more difficult for college students to maintain eco-friendly practices since health precautions have made it advisable to use plastic and single-use materials, like when purchasing food, said Ryan.
"It's a constant struggle between doing everything you can to keep yourself and those around you safe in the short term vs. in the long term, since increased waste contributes even more to pollution, especially in low-income and BIPOC neighborhoods," she wrote. "Ultimately, we continue to do what we can as individuals, but I think the pandemic has opened a lot of people's eyes to the fact that individual actions can only do so much—true change happens when we work as a community."
Emerson has made some progress with sustainability despite the pandemic, Pollock said. Although he said there have been some actions that have forced the sustainability committee to compromise, like grab-and-go dining center meals served in take-out containers, their method of heating the buildings has become more eco-friendly.
"We no longer heat any of our buildings or hot water with natural gas," he said. "We use green steam. We made that conversion over the summer. The only place we use natural gas anymore is for cooking in the dining center."
Liebowitz said getting involved with sustainability efforts is attainable for college students, especially if they want to make a difference.
"Getting involved in sustainability isn't limited to environmental studies students, activists, and professionals," she said. "No matter a student's interests and skills, there are places for sustainability work to sneak in."