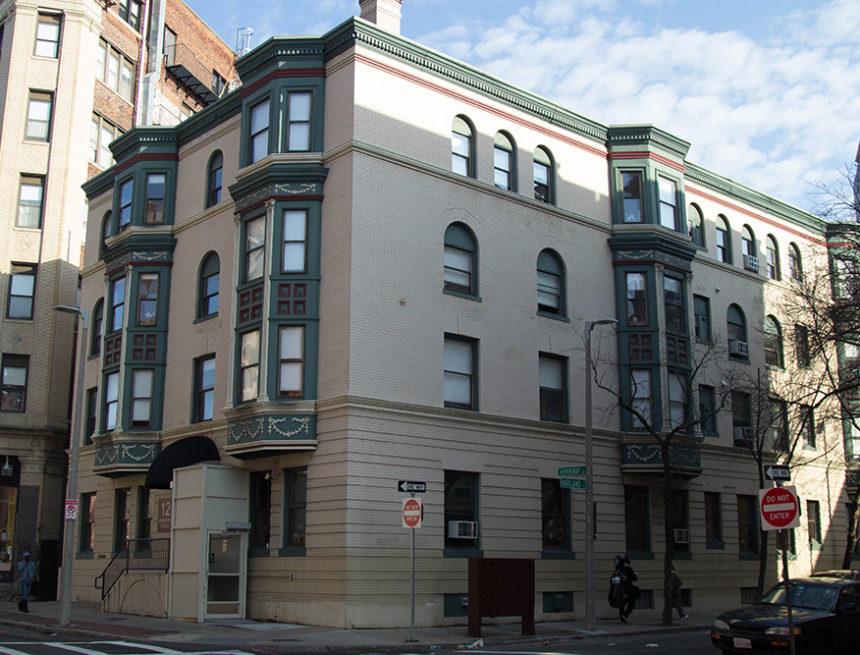 The Office of Housing and Residence Life believe they've solved 12 Hemenway Residence Hall's inconsistent heating system—though students have mixed feelings.
Associate Dean for Campus Life Erik Muurisepp said since students began submitting complaints in the first week of November, he worked closely with facilities management to help moderate the flow of heat through the building.
"I believe the issue is resolved for right now. It's important for us to realize that this building is new to us … as the seasons change, we may have to tweak what [facilities has] done in terms of timing," he said.
Muurisepp said multiple residents complained during the first week of November that their rooms were not receiving heat from the building's steam-based system.
Sophomore Melissa Leslie said that for her, the temperature was bearable.
"I was [facing] the outside of the building, which means I get to open my window and cool my room," she said. "The lobby was freezing."
Leslie said facilities failed to explain the situation to residents.
"We weren't given really clear instructions on how to use our radiators, and I was staring at it for a good 30 minutes because I was freezing in my room," she said.
The complaints started with residents writing comments on RA's whiteboards and the Hemenway dorm's Facebook page about how uncomfortable they were with the temperature.
"Comments said that they were either really hot or really cold," Leslie said. "We never really got an email."
Senior Chase Ybarra said there was a noticeable difference once the heat was turned on.
"It was really hot and kind of muggy, you could tell that the heat was working," he said. "Some people's rooms are more sunk in and lacking ventilation, so it can get a little more stuffy for them."
Hemenway Resident Director Matthew Carney said facilities began heating the building on Nov. 8, and students then reported they were too hot.
"It was extremely hot in the building," Muurisepp said. "Facilities was aware of that, and they were working to regulate that."
Facilities responded by installing a timer to regulate the dispersal of heat throughout the building on Nov. 13.
"It goes on and off at certain times in the day to help regulate the heat settings," Carney said. "Residents seem to have reacted well to that."
The timer currently disperses heat from 11:00 a.m. to 1:00 p.m., 10:00 p.m. to 12:00 a.m., and 4:00 a.m. to 6:30 a.m.
The structure of the heating system is to blame, Muurisepp said. Floor radiators with dials allow students to change the settings but many of the dials only drop down to the lowest setting and cannot be shut off.
"[Residents] could turn [the heat] down to the lowest setting so only a little heat came out, but they could not turn it off completely," Carney said.
The building's boiler escalates the issue because it's always heating water.
"Some of the pipes will run hot, and give off an ambient heat," Muurisepp said. "That's because we also have hot water running through the system."
With winter approaching, Muurisepp said he will continue working with Facilities to help maintain a level of comfort for the residents.
"I'm hearing people are comfortable," Muurisepp said. "In the coming weeks we may have the same issue, but I think our staff is well on it now, knowing that when the last adjustment we made created this issue, we'll be aware of that prior to the next increase."