In the wake of COVID-19, independent music venues adapt their model to survive
Live performance venues are one of the many businesses adversely affected by COVID-19. Since they rely on shoulder-to-shoulder contact and gathering large crowds of people, it's unlikely any will return soon—at least not until Phase 4 of the Massachusetts reopening plan.
And with so many students involved in the music scene, between Ademir Monteiro and his debut alternative rap album Everything is Good?, Mackenzie Morris' EP Ode to Adolescence, and "pastel" punk band Sunsetta, the importance of the entertainment industry hits home for the Emerson community. It's a sobering loss for all local students, known to frequent basement house shows, cheap concerts, and restaurants with entertainment now shuttered by the coronavirus. 
"When younger people are moving here from other places, [music venues] can help a place feel like home," Karen Muller, a music writer for WBUR, said.
J.J. Gonson, owner of event space ONCE Somerville, is adapting their business model to accommodate pandemic-era restrictions. They have been live streaming performances on YouTube on the "ONCE Virtual Venue," where they host various bands and performers to provide entertainment.
Since opening ONCE in 2014, Gonson has provided an entertainment space for the Greater Boston area—a challenge for any independent business in 2020.
Gonson said she utilizes YouTube as a streaming platform because of the exposure it provides for its performing artists and the advertising revenue it may bring in.
YouTube utilizes AdSense features that allow the user to monetize videos through advertisements.
"You can like a Facebook page," Gonson said in a phone interview with The Beacon. "You can share a Facebook page. You can share events. But most importantly on YouTube, there's all kinds of potential revenue for advertising and stuff, which I know is despicable. But the reality is that we need it." 
Gonson said she likes this form of revenue because the viewer only has to watch the content with advertisements on, rather than pay out of pocket for a performance.
"Encourage people to visit the YouTube channel [and] to subscribe, like, and share because for sure you want to keep music alive," Gonson said. "These are the things you can do without giving money." 
Alongside their digital platform, the venue launched the GoFundMe campaign in March to make up for lost revenue. To date, it has raised more than $36,000, surpassing its fundraising goal of $30,000.
"I am going to fight hard for what I feel is important—independent performance, independent art, and independent rooms to perform and make art in," Gonson wrote in a post on the ONCE Somerville GoFundMe page.
Still, she said the alternate revenue streams have not completely made up for the money ONCE has lost since the start of the pandemic. 
Gonson does not believe venues should be hosting audiences right now. But she believes involving more government officials to see the plight of venues could facilitate a connection that allows for the survival of small businesses.
"Tell our senators and representatives how important ONCE is to the music community of the whole Boston area," Gonson said.
With smaller music venues closing, the question turns to the small bands that rely on the independent venues to share their work. 
Most recently, the Great Scott, a beloved Allston rock club that opened 40 years ago, was forced to give up its Commonwealth Ave. location due to a non-renewable lease agreement—a loss for the community that has developed much of its musical identity through the Great Scott, performers and audiences alike.
Muller reflected on her memories at the Great Scott's Commonwealth Ave. location.
"That was a really special spot," Muller said in a phone interview with the Beacon. "A venue like that serves a very different purpose from some of the bigger more corporately-owned places. You know, you can pay a lot of money and go to an arena show or go to something at a huge venue and have that 'big night out' experience. But I think that these small clubs exist for a very different purpose." 
Muller went on to explain how smaller venues like the Great Scott offer a stronger sense of community than corporate venues.
"There's a lot more community there, there are a lot more people crossing paths and getting to know each other in a sense," Muller said. "It can get you really involved with your community and understanding the local art scene, and there's a lot of value in that."
In addition to the importance of these venues for the music scene, Muller added how these spots serve an important role for younger audiences looking to gain a sense of culture in a new city—especially in Boston, the fourth-youngest college town in the country.  
Oak Hill Properties, the landlord company of the previous Great Scott location, did not sign to renew the lease for a post-COVID reopening. Great Scott's former booking agent Carl Lavin signed a letter of intent to move into a new location, at 353 Cambridge St., two weeks ago, though the final agreement has not yet been signed. 
The Great Scott, however, has not reached its final chapter just yet. Through the crowdfunding investment platform Mainvest and an influx of community support with almost 700 investors, the Great Scott name may yet endure. 
The fundraising efforts have reached $286,600, as of Sept. 30. The maximum goal of the fund is set at $400,000. 
Lavin explained on his Mainvest page that the company plans to reopen in the former Regina's Pizzeria Allston location once logistics are worked out. 
"We've been working with a well-known, locally-owned pizzeria to partner on the location, so that Great Scott will be able to work to reopen as a loyal Allstonian hub for the arts and watering hole, to help secure our long-term success," Lavin said.
Nick Matthews, CEO of Mainvest, said in a phone interview with the Beacon that he was surprised to see so much support for Great Scott in such a short amount of time.
"What we saw was with the initial plan to save Great Scott, it grew in its first month with a massive amount of community support and then with the news of moving, we realized that basically everyone who had invested, stayed invested," Matthews said. "The public sentiment around saving this Boston institution is not necessarily tied to a street address, it's really about the future of live music in Boston and maintaining the spirit of Great Scott."
Clarification 10/02/20: This article has been updated to reflect that J.J. Gonson did not explicitly reference AdSense features on Youtube as a source of potential revenue. 
Leave a Comment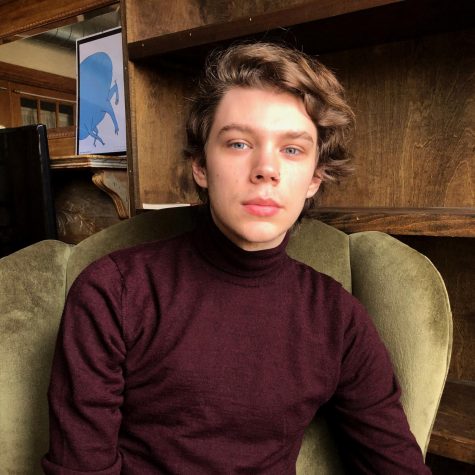 Joshua Sokol, Staff Writer
Joshua Sokol is a staff writer at The Beacon and a junior journalism major.  Alongside his work at The Beacon, he has had writing published in The Los Angeles Review. Joshua is a lifelong resident of Massachusetts and currently resides in Cambridge.