Incoming freshmen look forward to fall semester
After witnessing school reopenings, loosened mask mandates, and the nationwide push for booster shots, incoming Emerson students are hoping for a first-year that is closer to normal. 
Despite the unpredictability of COVID-19 variants, the class of 2026 remains optimistic that their Emerson experience will outclass their high school years. With the majority of their high school years consisting of masks, canceled events, and constant feelings of uncertainty, the class of 2026 had a far from normal education experience.
"I've been lucky to be able to do theater and participate in in-person classes, but not having the security of knowing what tomorrow brings is really draining," said Tahlia Bernstein, a future theater and performance major. "Of course, we've missed out on clubs and activities and such, but the hardest thing for me has been the constant uncertainty and fear of getting myself or my family sick."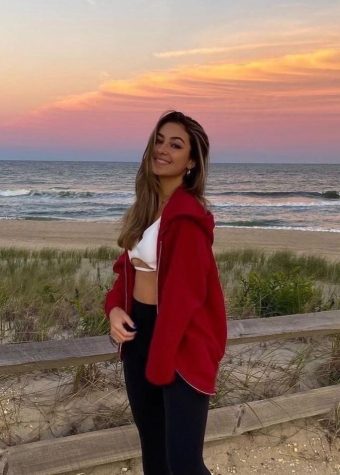 Given its strong theater program, Bernstein said Emerson had long been her top choice. Meeting faculty and prospective students on in-person tours and in information sessions—two options unavailable's to last year's incoming class—helped solidify her choice to apply for Early Decision. 
When she saw the confetti in her acceptance letter, she said she and her mother shed tears of joy.
"I am a very creative person and feel that at Emerson, I would be able to pursue so many different interests of mine in a professional way," Bernstein said. "I have never felt like I fit in somewhere nearly as much as I do with Emerson."
The college's reputation for artistic expression was a central factor for many students weighing whether to apply for Early Decision—which, if accepted, would commit them to enroll at Emerson. Bee LaClair, a future stage management and production major from New Hampshire, jumped for joy upon opening their acceptance letter, as Emerson is their dream school. 
"My first reaction was just shock," they said. "I started shaking and jumping up and down. I'm pretty sure I only said, 'Oh my God!' for a solid five minutes. I had to give my phone to my sister because I couldn't say real words."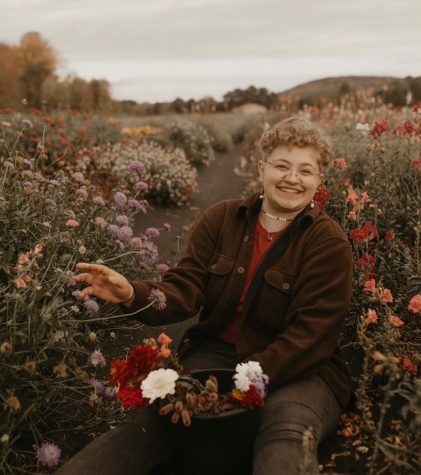 Dana Albala, an undecided major from Chile, was surprised when she received her acceptance letter because she didn't think she would get accepted.
"I truly thought I wouldn't be accepted for a couple of reasons, but once I got the email, all of those feelings were gone and replaced [by] the complete opposite," Albala said. "I got a sudden rush of confidence, despite [not seeing] my decision yet because I knew I belonged to this school more than any other."
The prospect of attending Emerson felt almost unattainable for Albala, who applied without submitting her standardized test scores because they were lower than Emerson's averages. However, after her cousins convinced her that she was a perfect fit for the college, she knew committing was the right decision.
"I felt like Emerson was a place where I would feel comfortable since the first day I found out about it due to its creative community of students and staff," Albala said.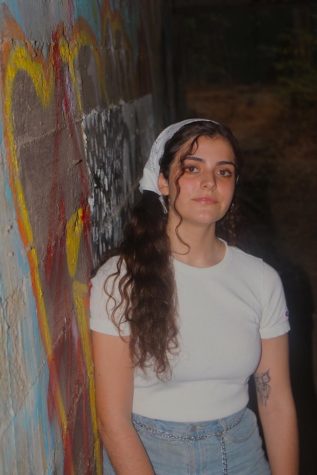 Carter Zane, a prospective political communications major from Texas, committed to Emerson just minutes after receiving his acceptance letter because of the positive interactions he had with current students and faculty members during his application process. 
"Each time, I was greeted with genuine interest in my questions, thoughtful answers, and support," he said. "For me, education is more than facts—it's also about relationships." 
Because Emerson is smaller than most colleges, Zane knew it would be easier to build connections with his professors and peers—a key factor in his decision-making process. He said he had felt emotionally drained by the social stresses of the COVID-19 pandemic, almost as if he had "lost almost two years of human interaction." With that in mind, his first year will be an opportunity to attend new classes and meet new people.
"I love learning and I'm excited to continue it in an environment focused solely on helping me secure a bright future," he said.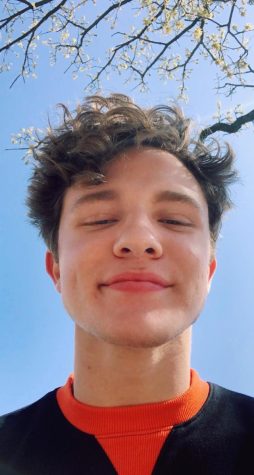 Zane acknowledges the uncertainty of the pandemic but remains optimistic.
"I fear that this pandemic may result in a freshman fall spent at home," Zane said. "With that said, I know that Emerson will make the healthiest choice, so I try not to worry too much about what this fall will look like."
Despite spending two years in a pandemic, students feel resilient towards any challenges that come their way. The coming fall semester may be unpredictable but the class of 2026 is prepared to face all challenges head-on.
"I think Covid has made my generation and I more strong and prone to adapting to hard situations, which will definitely be useful for our fall semester," Albala said. "We've already been through what seems to be the hardest part of the pandemic, so anything that comes after that I believe we'll be able to overcome as long as we're there for each other."