'It was really easy': Students describe ins and outs of the college's COVID-19 testing procedures
Several Emerson students who have received COVID-19 testing at Tufts Medical Center—an integral part of the college's reopening plan—described the process the same way. Almost all said the procedure is simple, fast, and painless. 
"It was really easy," Kat Robinson, a first-year visual and media arts major, said. "The line moved really fast. I was expecting it to take longer, but it took literally less than five minutes."
Hundreds of students are slated to receive their baseline or weekly virus tests this week as Emerson community members continue to return to campus in staggered groups before the start of the fall semester. All students attending hybrid learning classes and opting to enter campus facilities over the next few months must test negative for the virus weekly and respond adequately to daily questions about potential COVID-19 symptoms on the college's symptom checker. 
Faculty and staff members are required to undergo one baseline test before returning to the downtown Boston campus and may opt in to weekly testing. 
Still, the testing process, conducted at a facility at the corner of Kneeland St. and Harrison Ave., will look the same for everyone.
After receiving a healthy dose of hand sanitizer at the door, those awaiting testing join a line, standing several feet apart from each other. From there, Emerson students, staff, and faculty are separated from Tufts community members who are also receiving testing at the center. 
Students swipe their Emerson IDs and receive a small identifying sticker with their name and birthday, which is then stuck to the outside of a clear test tube by a Tufts Medical Center employee. 
"When you get in there, they have spots on the floor," said senior VMA major Samantha MacDougall. "You just wait to be called. They sanitize your hands. And then they check your Emerson ID. And that's pretty much it."
With test tubes in hand, community members then wait in another socially distanced line to be called up by a center employee overseeing the self-swab procedure. Up to eight people are seated at once at small desks separated by tall plastic "walls" and plenty of space. 
The employee then instructs the eight-person group to blow out their noses using tissues and then sanitize their hands. Afterward, each test-taker opens a cotton swab package pre-placed on the desk, rotates the swab three times in each nostril, and places it in the testing tube. Everyone is given a dollop of foamy hand sanitizer to rub into their hands again at the end of the process. 
All occupants of the facility are required to wear a mask, except when administering the test.  
Students being tested for the first time listen to an Emerson employee's brief explanation of quarantine procedures and the method for receiving test results at the end of the process. That employee also provides students with paper slips that include their next testing time. 
After students receive their initial baseline test result, they will schedule their weekly testing appointments online. 
The Beacon could not interview people or take photos or videos within the testing facility in order to protect community members' privacy. 
Some students exiting the facility expressed relief that the Emerson-mandated test uses a short cotton swab, rather than a longer, more invasive test that is pushed further up the nose to retrieve a sample. Videos of people receiving these tests have circulated widely on social media in recent months as testing capabilities have increased in the U.S.
Caroline Aubin, a second-year VMA major, said not having to endure the long swab test was a massive relief. 
"I thought it was going to be the thing where they shove it all the way up your nose," she said. "I was shocked that it was us doing it and [used] just a little, tiny thing."
In the end, students outside the testing site harbored mixed feelings about the testing procedures and the long-anticipated return to campus. 
Alexa McAvoy, a junior performing arts major and resident assistant, said she thinks Emerson's plan exceeds ones put into place at other colleges nationwide. 
"The college is taking more steps than other colleges," she said. "So if people keep following the rules and get tested at their testing times, I think everything will work out."
Off-campus student Elena Van Horn worried that receiving a COVID test and then hopping back on the T to get home could mean her test results are effectively moot. She said she is just as likely to contract the virus in the one hour she will spend on public transport following the self-swab. 
"I'm exposing myself way more having to come here every week," said Van Horn, a sophomore writing, literature and publishing major. "If I didn't have to get tested here, I wouldn't come out."
Van Horn said she would have preferred being given the choice to be tested at a facility closer to her apartment. 
A graduate student in marketing communication, Jijen Lin took issue with the layout of the testing processes. She said she wishes everyone would be tested individually and not have to wait in lines, because she still felt she was standing too close to others at times. 
"To be honest, I don't think it's safe," she said. "What if other people have COVID and they are breathing near you? It's putting students at a risk."
Leave a Comment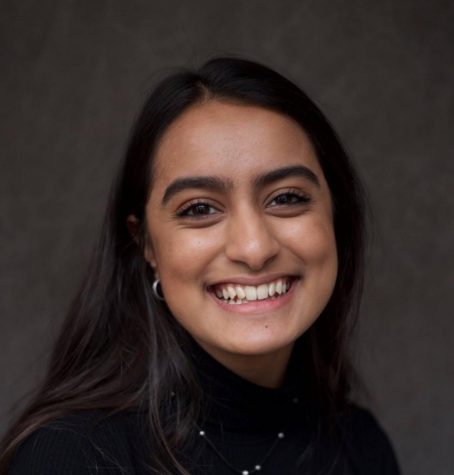 Diti Kohli, Print Designer
Diti Kohli graduated in 2022. She previously served as The Beacon's Editor-in-Chief, and later helped put together the paper's weekly print product. Kohli also serves as a digital producer at The Boston Globe and spends her free time watching Bollywood movies or making chili.