Emerson releases symptom tracker, designed to keep community members with virus symptoms from campus
Emerson released a COVID-19 symptom tracker Friday that will require community members to report their potential symptoms through the Emerson mobile app every day during the fall semester.
The "Daily Symptom Checker" must be completed by anyone coming to campus and will dictate access to college buildings, Assistant Vice President for Campus Life Erik Muurisepp wrote in an email Friday afternoon. If a community member reports no symptoms, they will receive a green badge in the app that clears them for entry.
Reporting some symptoms, like new headaches or congestion, can give students a red badge that the college has said will lock them out of campus for the day.
The tracker is housed in the "One Emerson" section of the college's official Emerson mobile application. It asks users if they have been in contact with anyone diagnosed with COVID-19 in the past 14 days. Other questions ask community members if they've experienced common symptoms of the virus, like a fever, chills, cough, shortness of breath, fatigue, body aches, headache, loss of taste/smell, sore throat, congestion, nausea, or diarrhea.
Muurisepp encouraged students who may have symptoms to contact the Center for Health and Wellness. 
It's a swift change for the college, as the initial plan was to work with the CoVerified mobile app for symptom tracking, Muurisepp wrote in an email to The Beacon. 
After Emerson was informed of delays in the launch of CoVerified mid-week, the college added the symptom checker to the Emerson mobile app. Muurisepp indicated that the plan is still to use CoVerified when it becomes available, dubbing the current plan a "temporary back up."
College officials hope that regular testing, as well as symptom checks, mandatory mask-wearing, and social distancing, will help prevent the spread of COVID-19 on campus.
The college has reported one positive case out of 576 administered tests so far. 
Update 8/22: This story has been updated to include new information about participation in daily symptom tracking. 
Leave a Comment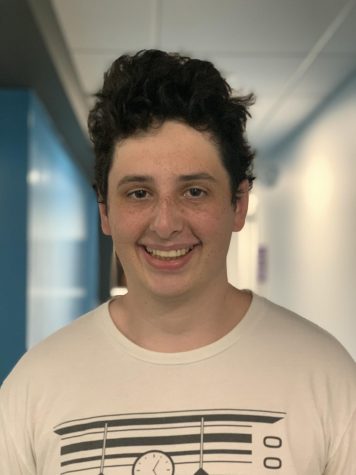 Charlie McKenna
Charlie McKenna graduated in 2022. He is from Los Angeles, CA and served as The Beacon's Editor-in-Chief during the Fall 2021 semester, overseeing all of the paper's print and digital content in addition to daily operations. He has contributed to The Beacon since the Fall 2019 semester and previously served as a Content Managing Editor, the Deputy Express Editor, and the SGA correspondent. McKenna's work has appeared in The Boston Globe and in his...