Emerson reports 0.17 percent positive COVID-19 test rate out of 576 tests
Tufts Medical Center has administered 576 COVID-19 tests on Emerson community members to date, President M. Lee Pelton announced in an email Thursday afternoon.
One positive case has been identified so far, meaning the college's positivity rate sits at 0.17 percent. Pelton said the one infected community member is "receiving care and support from the College and is doing well." 
Individuals who were within six feet of the community member for 15 minutes or more were contacted as part of the college's contact tracing protocol and instructed to self-quarantine, Pelton confirmed. 
The student population on campus has slowly increased over the past weeks. Orientation leaders and residence assistants moved into dorm buildings starting in early August, and the upcoming days will bring a slow influx of students back to residence halls and off-campus housing. First-year student move-in into the Little Building begins Friday. 
Every returning student is required to undergo a baseline test and self-quarantine until they receive a negative result. 
"I'm very pleased that our student life team has put into place a robust program to encourage safe student behavior, which includes students reinforcing those behaviors with their classmates," Pelton wrote. 
Pelton also announced the planned launch of a COVID-19 dashboard next week, which will be updated weekly and include information about the number of tests administered and the number of positive cases found. 
Leave a Comment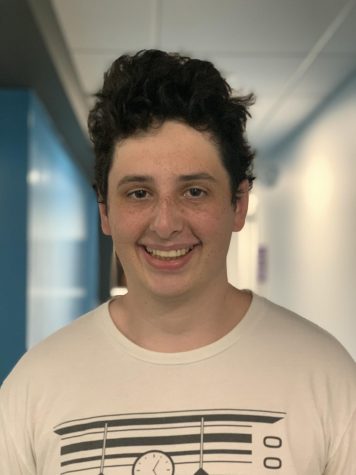 Charlie McKenna
Charlie McKenna graduated in 2022. He is from Los Angeles, CA and served as The Beacon's Editor-in-Chief during the Fall 2021 semester, overseeing all of the paper's print and digital content in addition to daily operations. He has contributed to The Beacon since the Fall 2019 semester and previously served as a Content Managing Editor, the Deputy Express Editor, and the SGA correspondent. McKenna's work has appeared in The Boston Globe and in his...