From provost to president: Michaele Whelan departs Emerson to lead Wheaton College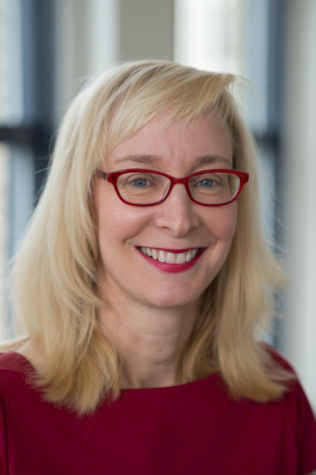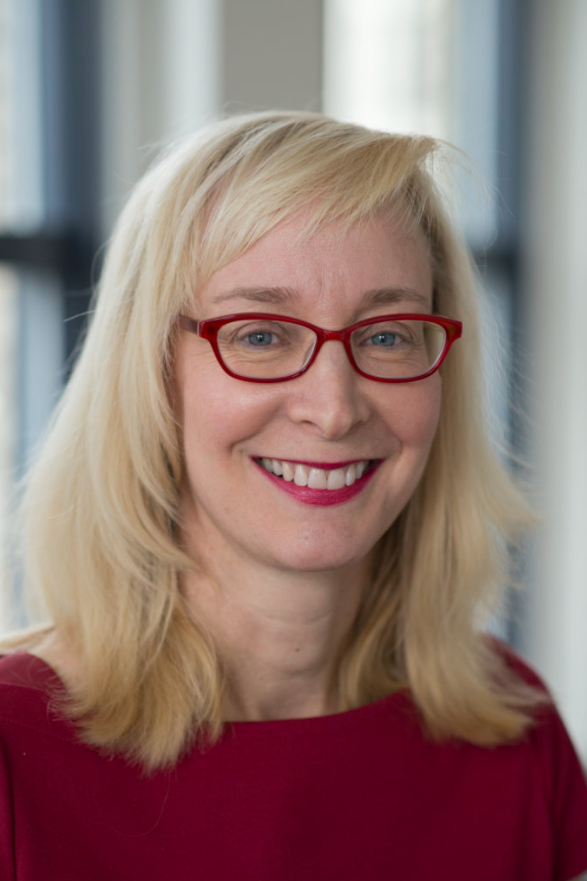 The 14th floor office designated for the Vice President and Provost of Academic Affairs will soon be have a new tenant as Michaele Whelan prepares to depart the college, saying goodbye to friends made along the way and leaving a lasting legacy on the college through her advancements in academics. 
Whelan, who will depart Emerson next week to take on the presidency at Wheaton College, began her career at the college in 2013, working to expand academic programs and create more study abroad opportunities, among other initiatives to broaden Emerson's academic prowess. 
Of her achievements at the college, Whelan said one she was most excited about was transforming the voting pool for the college's teaching awards. Prior to her arrival, students were left out of the voting pool, despite being the "primary voice" on faculty performance. 
"Getting students excited and sending out the messages [about nominations] was something I really enjoyed doing," she said. "Faculty were so excited to be nominated, that's really important and incredibly important for students to be able to say 'here are the teachers we think are amazing.'"
Whelan helped increase the college's faculty, hiring over 100 full-time faculty members since 2013.
"I've really enjoyed working on those initiatives with her," Finn said. "She's been wonderful to work with. She's such an integral part of the academic side of the institution. Her tenacity and academic rigor has brought Emerson to a whole new level academically."
Along with faculty hiring, Whelan oversaw the creation of majors and minors alongside Vice President of Enrollment Ruthanne Madsen, who also serves as interim supervisor of the Social Justice Center.  The two managed the creation of the business of creative enterprises, sports communication, and comedic arts majors. Whelan credited these new innovations to faculty members approaching her with the idea. 
"They would always come to me and say 'I got this idea,'" she said. "It's about listening and helping to make it a reality. The faculty create the curriculum and faculty are the originators of the ideas."
Whelan said the idea for the business of creative enterprises major was influenced by conversations with Emerson alumni who wished they could have learned more about business to act as a "creative liaison" between creatives and the industry.
"We had a lot of discussions with alums who said 'I really loved my time at Emerson, but I wish I learned more about some of the business elements,'" she said.
Whelan also oversaw the creation and implementation of the Marlboro Institute for Liberal Arts in 2020, a direct result of Emerson's merger with Marlboro College. 
"I remember when Lee called me about it," she said. "I had just come back from a trip abroad working with one of our partners… and it seemed like an amazing opportunity for Emerson. The fact that we could bring such talented faculty, provide a home for students, and continue the legacy of Marlboro, [was] an important moment historically."
Since joining the college, Whelan has sat on the president's council, an experience Vice President of Campus Life Jim Hoppe credits for strengthening their connection.
"She's one of the members of the President's Council I've probably had the closest connection with," Hoppe said. "I've appreciated her kindness and her compassion. She leads with her heart [and] she's open to new ideas—that there are those people that can give you critical feedback, but you know that comes from a place of them wanting you to do better and knowing that you can do better. That skill is going to make Michaele a fantastic president."
Along with Hoppe, "COVID Lead" and Associate Vice President for Campus Life Erik Muurisepp said his connection to Whelan was strengthened through their collaborations throughout the pandemic as Whelan helped design the One Emerson Flex Learning plan implemented for the 2020-21 school year. 
"I got to work much closer with Michaele during the pandemic and it has just been a joy to be able to partner with her and have time with her and her team of keeping the academic initiative at the forefront as we tackle the pandemic," he said in an interview with The Beacon. "She's just been a great partner… [A] brilliant mind and [she] really just gives back to the college and listens as well." 
Muurisepp went on to say he really got to know Whelan through their daily check-ins, emails, and general "bouncing ideas off each other." 
"There were times where we'd have a late-night meeting randomly and my kids would be running around as I tried to get dinner set for them or working with my family at home and she would be right there with us on Zoom," he said. 
In her new role, Whelan will serve as Wheaton's ninth president, succeeding current president Dennis Hanno. With Pelton serving as a role model, Whelan hopes to help the college progress as a whole. She added that she is excited to meet her colleagues. 
"It's about creating a vision and plan to really move the whole college forward," she said. 
Despite her anticipation, Whelan said she is going to miss Emerson's creative energy. 
"Emerson is an incredibly dynamic place so it's really been fun to be here," she said. "When I left Brandeis, which was a Research 1 institution, there were some people like, 'Why are you going to Emerson?'"
"It was because of that innovation, energy, and willingness to experiment that was so exciting about being here," she said.
The position will soon be occupied on an interim basis by Jan Roberts-Breslin, current dean of graduate and professional studies. Roberts-Breslin will take over the office on Nov. 13, a day after Whelan's departure.