Cheryl Owsley-Jackson to leave Emerson after "less rewarding" experiences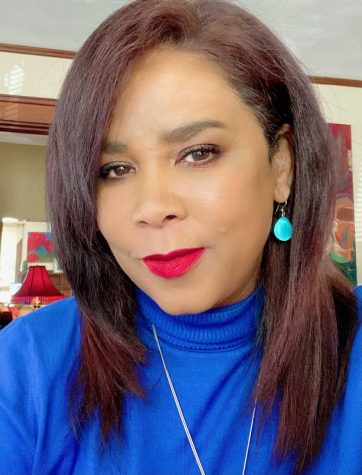 Senior Journalist-in-Residence Cheryl Owsley-Jackson will not be returning to Emerson in the fall, and will instead take up a position at Indiana University, her alma mater.
Her departure, announced in a Wednesday email to School of Communication faculty members from the school's dean, Raul Reis, marks the latest in a string of high-profile departures from the college in recent weeks. It comes three years after Owsley-Jackson—a former CNN correspondent, contributing writer for Racing Towards Diversity magazine, and Northwestern University lecturer—first joined Emerson in 2018. 
During her time at the college, Owsley-Jackson taught a variety of classes—including Reporting Issues of Diversity—and received high praise from colleagues and students, prompting Dean Reis to recommend her for the position of Senior Journalist-in-Residence. The promotion was made official by Provost and Vice President for Academic Affairs Michaele Whelan earlier this year. 
Owsley-Jackson was one of two Black women teaching full time in the college's journalism department prior to her departure. 
"Journalism students particularly appreciated Cheryl's professionalism, her broadcasting expertise, her professional and personal support, and her advice on issues related to jobs and internships," wrote Reis. "Besides breathing new life into the Broadcast Journalism classes, Cheryl was representing the department, the School and the College in a myriad [of] events, panels and other activities that showcased her expertise on politics, journalism, and issues of social justice and equity."
Owsley-Jackson's decision to leave Emerson was brought on by some "less rewarding" experiences at the college, which, according to the email, she shared with Reis, Whelan, and Kolodzy.
In light of this, Reis wrote that her colleagues were saddened by her reason for leaving, stating that the department is committed to improving.
"We have discussed [Owsley-Jackson's experiences] with the Human Resources department, which in turn will delve deeper into this matter to learn more and assess our culture," wrote Reis. "We are hopeful that this process will give us the opportunity to continue to improve, and to address concerns that prevent anyone from contributing to their highest potential." 
On social media, Owsley-Jackson thanked the college for its acknowledgment of her resignation. In a separate post, she announced she had accepted a position at Indiana University as a visiting lecturer.
"I am very excited to come home for a long visit," she said.
Owsley-Jackson went on to thank her mentor, chair, and "faculty-friends" at Emerson, as well as her "amazing and wonderful students," whom she urged to stay in touch with her. However, she ended her post with strong words.
"To those perpetuating the decades-long culture of bullying and control, you know who you are," she wrote. "I hope you find peace, and then give peace."
Owsley-Jackson could not be reached for comment on this article.
Her departure marks the fourth announcement of a staff departure within just over a month. In mid-June, Vice President for Social Justice & Equity Sylvia Spears announced she would be taking on a new role at College Unbound. On July 14, Greta Spoering, associate director of the Healing and Advocacy Collective, and Professors Erika R. Williams and Katerina Gonzalez Seligmann all announced their departures.
Owsley-Jackson's departure also comes months after controversy rocked the journalism department, when students alleged a professor had "racially segregated" their class.