Graduate dean tapped for provost job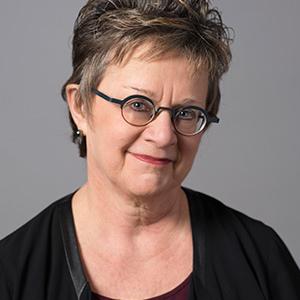 Jan Roberts-Breslin, dean of graduate and professional studies, will take up the role of provost and vice president of academic affairs on an interim basis beginning in November, according to a Wednesday afternoon email from Interim President William Gilligan.
The appointment comes two weeks after the college announced the departure of the current chief academic officer, Michaele Whelan, who is slated to assume the presidency at Wheaton College in Norton, Mass. Roberts-Breslin will fill Whelan's role effective Nov. 13—a day after Whelan's departure—until the college names a permanent provost.
"She is well positioned to continue the important work ahead of us this academic year, as planned for by Dr. Whelan and her talented team of deans, chairs, and academic affairs staff," Gilligan wrote.
As one of Emerson's twelve vice presidents, Roberts-Breslin will oversee the college's academic and research programs, while managing faculty searches, promotions, and preparing for the college's upcoming accreditation. Per the email, she will also contribute to Emerson's Community Equity Action Plan, implemented by former president M. Lee Pelton to examine the college's structures of oppression.
The email did not state how long Roberts-Breslin is expected to fill Whelan's position, nor whether she will continue in her role as dean of graduate and professional studies. 
Roberts-Breslin could not be immediately reached for comment on Wednesday.
"It is expected that a search for the permanent position will be launched in accordance with the Faculty Handbook when a new President of Emerson College takes office," wrote Gilligan.
Roberts-Breslin, who graduated from Temple University with a master's in film, lectured at Seton Hall University before joining Emerson in 1990 as a professor in the visual and media arts department. She took the role of graduate studies dean on a provisional basis in 2014, after her predecessor abruptly retired—one of many interim administrators at the time. Her appointment was made permanent in 2017—signalling her potential to be permanently confirmed as provost in the future.
As dean of graduate and professional studies, Roberts-Breslin also served as faculty assembly chair and founded Emerson's MFA in Film and Media Art program. Her work includes award-winning experimental video, as well as authorship of a prominent film studies textbook.
In a phone statement to The Beacon, Whelan spoke warmly of her successor and said that Roberts-Breslin was more than capable of the role.
"Jan has shown tremendous leadership and diplomacy," Whelan said. "She has the trust of faculty and staff—particularly in academic affairs—so I think she will be a wonderful choice as my interim successor."